Every other day when you look outside your window what do you see? Chirping birds, empty roads and skyscrapers? Well, when you feel it's safe to travel again, then the resorts of  Himachal Pradesh's Kasol will offer you a different view. Take in the gorgeous view of the bubbling river, majestic mountains and pine trees from the comfort of a cosy resort in Kasol. And if you're yearning for a change in space, then you can even work from the mountains of Kasol instead of your home. For now, here are 5 gorgeous resorts in Kasol that are perfect for social distancing. You can surely add these to your wishlist.
1. Glacier Resort
Situated on Hidimba Devi Road, Glacier Resort enjoys being the centre of attention from all sightseeing spots in Kasol. Glacier Resort offers you top-class facilities including a fitness centre and complimentary breakfast during your visit. It's situated at a vantage point from the Manu Temple, Gadhan Thekchhokling Gompa Monastery, Hidimba Devi Temple and the Manali Bus stand. Uttarakhand has also opened its resorts for travellers. 
Room for two starting from ₹2,500 per night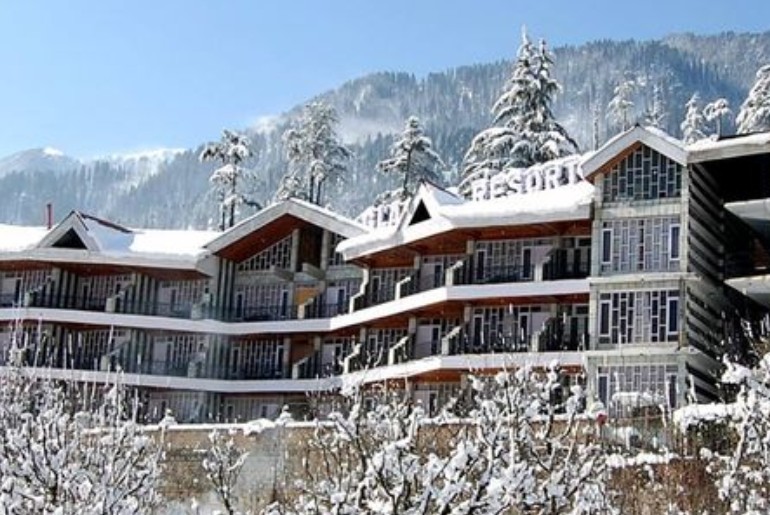 2. Parvati Kuteer
Parvati Kuteer is a cosy wooden cottage with a garden area that's perfect for nature lovers. Away from the hustle and bustle of the city, this log cottage stays put along the banks of River Parvati. Wake up to the sounds of the gurgling river and the chirping birds. Situated on the riverwalk, it's a stone's throw away from the Grahan Local Temple, Chalal Trek Trail  and Manikaran Hot Springs.
Room for two starting from ₹2,000 per night
Also Read: 5 Beautiful Resorts Of Maldives That Are Now Open
3. The Himalayan Village
A rustic yet luxurious resort, the Himalayan Village is a popular choice of tourists who want to experience the best of Himachal Pradesh. Tourists who wish to visit Kinnaur, Shimla, Kullu, Chamba and Kasol prefer to reside here.  This resort is built in the ancient Kathkunia style. It's a rustic abode that's built with dry stacking stones and wood, devoid of cement. A comfy seating area with a coffee table and sofa makes sure you have a wonderful time.
Room for two starting from ₹10,000 per night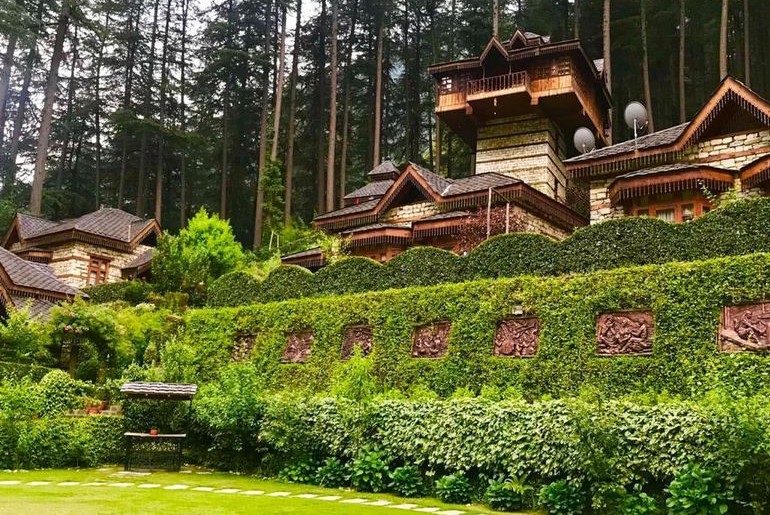 4. Devdhar Hilltop Cottages
Nestled near the Kartik Swami Temple Devdhar Hilltop Cottages offers you comfortable accommodations with great facilities. Reside in a cosy room where you can enjoy the breathtaking views of the mountains. And if you wish to take a stroll to explore sightseeing spots, then this resort s perfect for that too. Take a long drive with your loved ones to visit the Himalaya Nyingmapa Buddhist Temple and Vashishtha Temple. If its mountain views that you're looking for then Devdhar Hilltop Cottages is surely another name for paradise.
Room for two starting from ₹5000 per night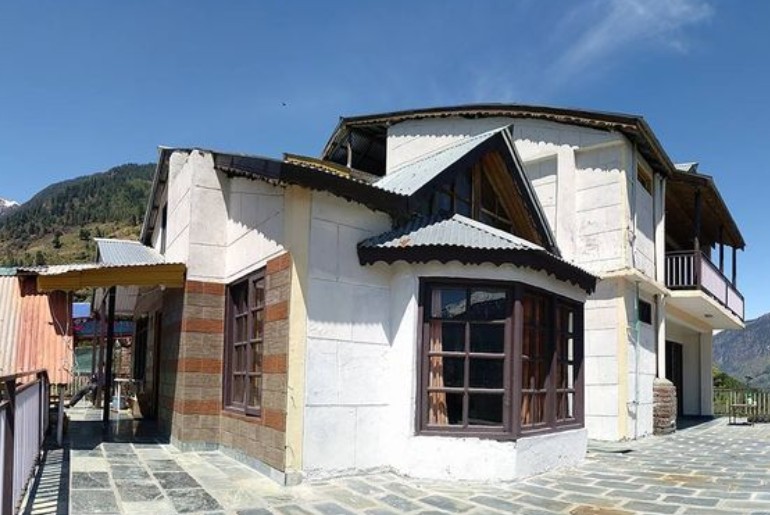 Also Read: 5 Resorts In India Offering Amazing Workation Stays To Get Rid Of Work From Home
5. Apple Valley Resort
As charming as the name sounds, Apple Valley Resort surely is a lovely resort to make beautiful memories with your loved ones. Enjoy the peaceful vibes and sounds of Beas from the charming rooms of this resort. Apple Valley Resort also offers s fitness centre and an outdoor pool. It has everything you're looking for comfortable rooms, top-class amenities and picturesque views. Its surely one of the best resorts in Kasol.
Room for two starting from ₹5000 per night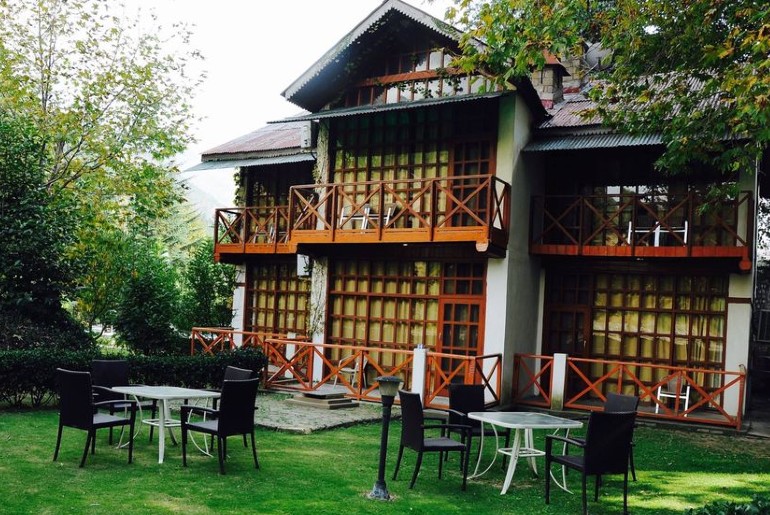 So these are some of the most gorgeous resorts in Himachal Pradesh's Kasol. If you plan to visit here, wear your masks, use hand sanitizer and maintain social distancing. Most importantly, travel only if necessary and at your own risk. For the time being, take a virtual tour of Manali from the comfort of your home.