Covid-19 pandemic has made us humans suffer a lot, but now it seems like we are not the only ones to suffer. It is so because gorillas too are now in trouble because of the virus. Gorillas at the San Diego Zoo Safari Park have now tested positive for the novel Covid-19. The zoo announced this news via a press release on Monday. 
Also read: In Video: Sheikh Hamdan Shares A Cute Video Of UAE's Icy Winter
Gorillas Are Doing Fine Apart From Some Coughing And Congestion
The animals' faeces, were tested for the virus through the California Animal Health, and Food Safety Laboratory System (CAHFS) after two gorillas began coughing. The tests detected Covid-19 last week on Friday, and the U.S Department of Agriculture (USDA) National Veterinary Services Laboratories (NVSL) confirmed the positive results on Monday.
Also read: Burger, Chicken, Oreo McFlurry Among Most Ordered Foods In The UAE In 2020
Speaking about the condition of Gorillas, the park's executive director, Lisa Peterson, said that they are doing well apart from some coughing and congestion.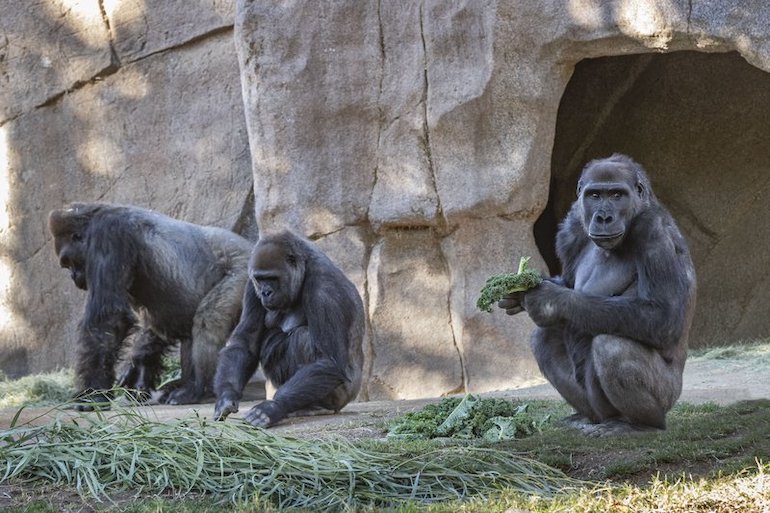 They Are In Quarantine Together And Are Healing With Time
The Gorillas are in quarantine together and are eating and drinking together as well. If you are wondering how they contracted the virus, then you must know that they likely got it from a staff member who was asymptomatic and later tested positive for the virus.
Also read: Germany Updates Rules, Travellers Now Have To Present 2 Covid-19 Negative Test Reports
Speaking about the safety of the animals of the zoo, Peterson said, 
"For almost one year, our team members have been working tirelessly with the utmost determination to protect each other and the wildlife in our care from this highly contagious virus. The safety of our staff and the wildlife in our care remains our number one priority."
Also read: Japan Announces State Emergency As Covid Cases Surge In Tokyo
When it comes to contracting the virus, gorillas are certainly not the first animals to have contracted COVID-19, these are the first reported cases of the virus in great apes, according to a report in the ABC News. Nevertheless, we wish for a speedy recovery for the Gorillas.