If you're a die-hard romantic like me, then your favourite Bollywood romantic scene, must have been from DDLJ. When Raj and Simran run across the vast yellow mustard fields of Punjab and embrace each other. Picture perfect right? Well, now you can actually recreate it! For Punjab's yellow mustard fields, Karnataka has a floral answer! The breathtaking sunflower and marigold fields of Gundlupet.
Located around 200 km away from Bangalore, Gundlupet is a quaint town in the Chamarajanagar district of Karnataka. A drive down Gundlupet is a romantic journey you must take on with your loved one.
What Is It?
Gundlupet (Gundlupete in Kannada) is known as the Flower Pot of Karnataka. And rightly so, a visit here with your bae is truly a sight to behold. You can witness a sea of yellow sunflowers and orange marigolds blossoming on either side of the road with the picturesque green hills in the backdrop.
The lush farms consist of thousands of flowers and provide a perfect spot for photographers to click amazing pictures. Seizing the opportunity, the farmers cultivating these flowers might charge around ₹50 for taking a selfie or ₹10 per person to click pictures. But trust us, it's totally worth it.
The sunflowers grown here are plucked and taken to Mysuru, where sunflower oil is extracted from it. And the marigolds cultivated are used during festivals like Onam.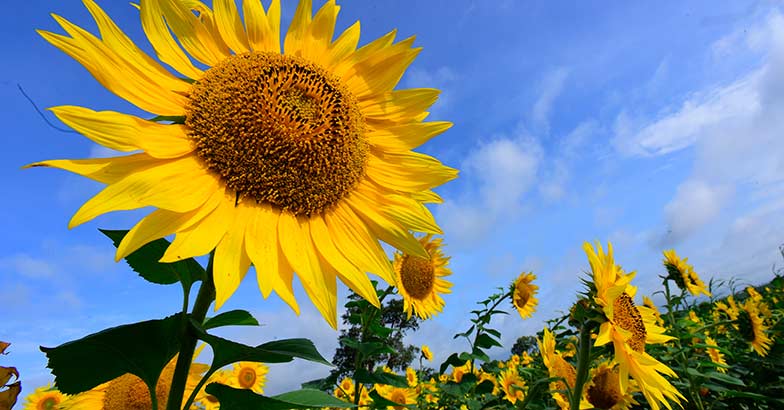 Picture Credits: Rahul R Pattom
Picture Perfect
You can create memorable moments here with your bae while walking along from one field to another, interacting with the farmers. The blue skies, yellow and orange painted fields and sprinkles of greenery in Gundlupet, is truly heaven on earth. And we suggest you must go on a wonderful road trip with your partner, and witness this natural beauty yourself! When you're here, run across the sunflower and marigold fields in Gundlupet and recreate your version of the romantic DDLJ scene with your beloved.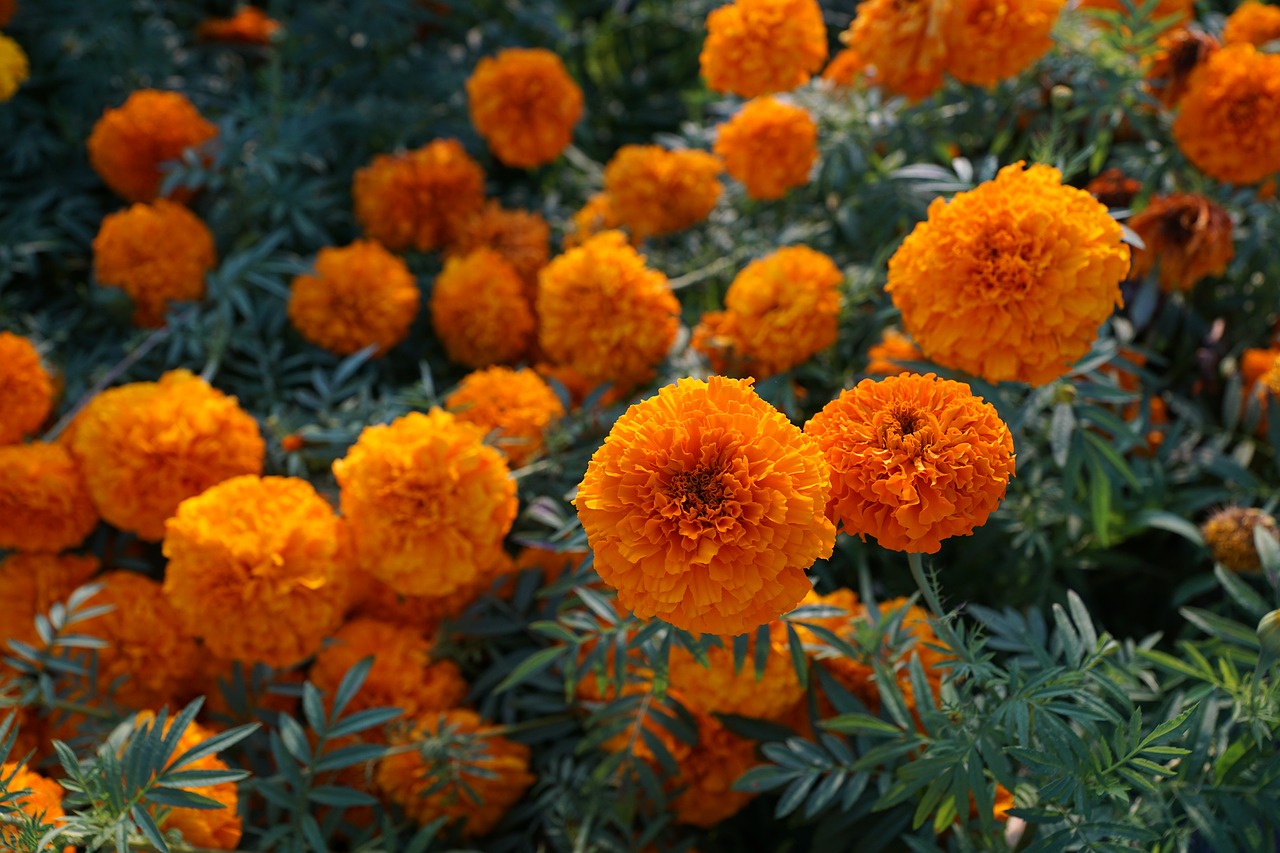 How To Reach Here?
Now that we've raved about the beauty of Gundlupet, let's tell you how to reach here. You can travel here by road,  taking the Mysore-Ooty highway or the Mysore-Calicut NH 212 highway from Bangalore in Karnataka. Gundlupet is the last town in the state of Karnataka, situated very close to Kerala and Tamil Nadu state borders. You can also take the NH-67 highway which starts from Gundlupet and ends in Nagapattinam in Tamil Nadu via Ooty and Coimbatore.
Things To Do In Gundlupet
You can visit the famous Himavad Gopalaswamy Betta or Gopalaswamy Hill in the Bandipur National Park here, which is a majestic loft hill at a height of 1450m above sea level. From the top of this hill, you can get an amazing view of the marigold and sunflower fields of Gundlupet. The mist surrounding this hill and the popular elephant safari rides here, make this place a favourite spot amongst tourists.
Also Read: Why You Should Choose Gokarna Over Goa For Your Next Holiday
And while you're here, do visit the beautiful Gopalaswamy Temple at the peak of this hill. Dedicated to Lord Venugopal Swamy, an incarnation of Lord Krishna this temple is a great spiritual and religious spot for devotees. You can also stay back and witness the sunset and sunrise from this spot, it's panoramic.
For The Love Of Nature
You must visit Bandipur National Park and Tiger Reserve here. This well managed national park is home to the largest population of Asian elephants and various other endangered species. You will be surprised to know that this was once the hunting grounds of the Maharaja of Mysore, and was then revamped into a reserve in 1974. You can enjoy an adventurous camping experience, jungle safari, tours and wildlife photography here.
For those of you who want to soak in some spirituality, you can visit beautiful temples like the unique Manchalli Cave Temple, Mariamma Temple and Terakanabi and Triyambakpura Temples to name a few. The intricate architecture, amidst the natural landscape, beautifully decorated ancient idols is just food for the soul.
Also Read: Visit St Mary's Island In Karnataka, A National Geological Monument In India
To add that extra zest to your trip, you must gorge on the local cuisine at the restaurants. Since Gundlupet is situated in the borders of Tamil Nadu and Kerala, the food here has a touch of cuisines of the different South Indian states. From authentic Mangalorean fish curry with rice to Kerala style meals, you can get everything delicious here.
Places To Stay In Gundlupet
When it comes to accommodation in this floral town of Karnataka, Gundlupet has plenty to offer. You can stay in budget lodges like Surabhi Paradise or Sri Guruprasad Hotel or you can stay in luxurious resorts like The Serai Bandipur and The Windflower Jungle Resorts and Spa. So you can experience luxury and the offering of mother nature in total harmony.
Also Read: Mysuru Woman, Hashmath Fathima's  Garden Wins 11 Awards In A Row
Best Time To Visit
If you want to soak in the beauty of the blossoming yellow sunflowers and the blooming orange marigolds, then you must visit this place is during the months of June to September. The weather would be pleasant thanks to the monsoons and the flowers would have bloomed to its full glory.
A trip to Gundlupet in Karnataka is a one-of-a-kind experience for every couple out there, who are looking for a picturesque romantic getaway. We suggest you make your September plans soon to not miss out on the floral bliss, and recreate all those romantic filmy moments with this breathtaking floral backdrop in Gundlupet!