Beaches are calling, and you must go since Hawaii will now lift its mandatory quarantine rules for travellers. Visitors who provide their covid-19 negative test results will no longer have to quarantine themselves upon arrival, announce government authorities. 
Also read: Hawaii Is Paying Tourists To Leave If They Don't follow Quarantine Rules
The New Rules Will Come Into Play From October 15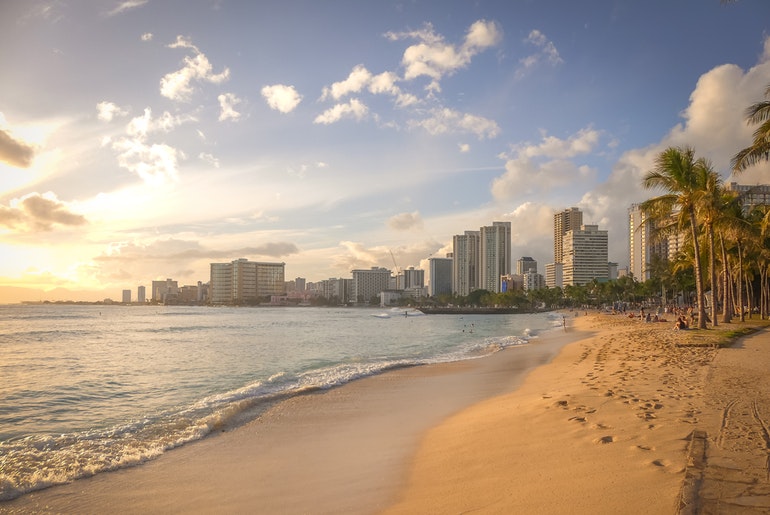 Patrons who complete an FDA-approved nasal swab COVID-19 test within 72 hours of their flight arrival in Hawaii, and can produce evidence of negative results, will be eligible to opt for no quarantine. The new pre-testing program is scheduled to begin October 15, according to Ige's announcement. The new rule was going to come into play from August 1, but since then, it has been delayed a few times, due to surges in COVID-19 cases.
Also read: Arrival Guidelines, Quarantine Procedure: Everything You Must Know Before Planning A Trip To Hawaii
All Travellers Will Have To Undergo Health Screening And Temperature Check At The Airport
Quarantine is not mandatory, travellers will still have to undergo a health screening process and temperature checks upon arrival. Before boarding their flights, they will have to fill out travel and health forms, which will provide a QR code to speed up the arrivals process.
Also read: Divers Swim With A 20-Foot White Shark Off The Hawaii Coast
If you don't want to get a covid-19 test before travelling to Hawaii, you can still arrive in the state, but you will be required to quarantine for 14 days, or until you can provide negative test results. Like other travellers, you will also have to undergo a health screening at the airport. 
Also Read: 6 Interesting Coronavirus Themed Foods From Across The World
In recent news, the county of Kaui became the first in Hawaii to receive approval for a "Resort Bubble" program. It will allow travellers to leave their hotel rooms while under quarantine if they agree to wear an electronic monitoring bracelet. In terms of covid-19 cases, Hawaii has reported a total of 10,946 confirmed cases of COVID-19 and 103 deaths. The most recent surge in cases was due to the inconsistent mask-wearing and lack of physical distancing at social gatherings.