Is it veg biryani or pulao? Is biryani really biryani without any meat in it? These are some never-ending questions that often lead to an argument between vegetarians and non-vegetarians. Well, our guest on this episode of Sunday Brunch also has her take on this ongoing debate. Our guest is none other than Huma Qureshi and she revealed lots of memories and stories related to food on this Sunday Brunch episode hosted by Curly Tales Editor-In-Chief Kamiya Jani.
Here's What Huma Qureshi Had To Say About Veg Biryani & We Agree With Her
What is a Sunday Brunch episode without a lavish spread of lip-smacking delicacies? And this time too Kamiya enjoyed so many delectable dishes with Huma. Biryani was a part of this spread and Huma loved to gorge on this. Also, the actress shared that the rule to eat biryani is to eat by hand.
Also read: Here's Why Huma Qureshi Didn't Get A Tattoo Done | Curly Tales
Huma also hosts her friends and prepares delish biryani for them. And for the vegetarian ones, she makes pulao. While talking about her house parties, she shared that whenever anyone says pulao as veg biryani, she always responds with "There is nothing called veg biryani. It's pulao with gobi, matar, and gajar."
The Food Spread Of This Episode Was Simply Phenomenal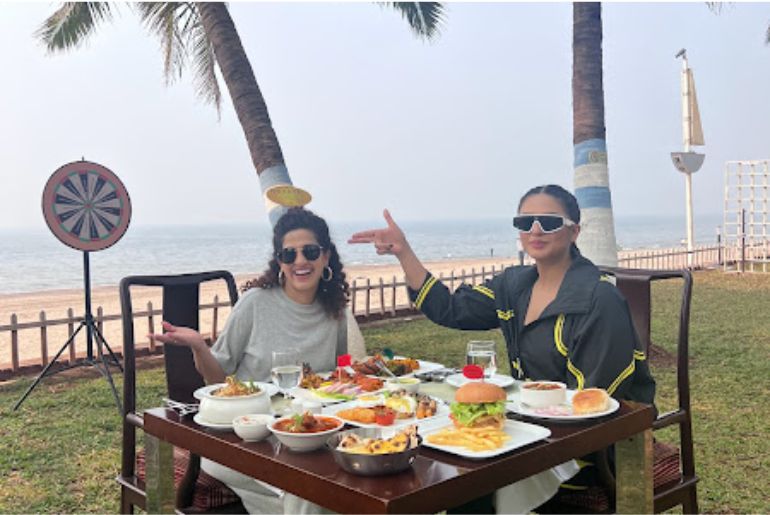 After cycling around Juhu beach for quite some time and also competing in a cycling race, Huma and Kamiya finally sat in a cosy place in Novotel Mumbai Juhu Beach to enjoy some tempting food. This time it was loads of authentic Indian food starting with biryani, kebabs, keema, and so much more.
Also read: Huma Qureshi Had Once Kissed On A Beach | Curly Tales
Huma is a huge foodie and loves to gorge on anything and everything. Food items cooked well with loads of love are her favourite. Also, when it comes to the city with better food between Delhi and Mumbai, the actress shared that Delhi ka khaana is thoda better!
You surely need to watch this episode of Sunday Brunch to know more about the Bollywood actor's exciting and fun food and travel diaries. Make sure to subscribe to the Curly Tales YouTube channel for more interesting videos on food and travel.
Cover Image Courtesy: Internal, Pixabay