Every daughter has a very endearing and special relationship with her father. Father-daughter bonds are always the sweetest and our guest on this episode of Sunday Brunch shares about her bond with her father. Curly Tales Editor-In-Chief Kamiya Jani hosted a Sunday Brunch with none other than Huma Qureshi and they had a gala time having great conversations, gorged on delish Indian food, and also indulged in some fun activities.
Huma Qureshi Talked About Her Father's Succesful 45-Year-Old Restaurant Business
If you love desi Indian dishes and mughlai, you must have heard about Saleem's in Delhi. This is a popular restaurant with so many chains all around the national capital and the owner of this restaurant is Saleem Qureshi, the father of Huma Qureshi and Saqib Saleem. In this episode, Huma talks about the struggles of her father to take the business where it is today.
Also read: Huma Qureshi Declares There Is Nothing Called Veg Biryani & We Totally Agree | Curly Tales
Saleem Qureshi began his business when the sibling actors were at a young age. He started the journey by renting a place and selling kebabs for only one person. Soon he even started teaching the kebab recipes to his customer. Being a great cook, he received loads of appreciation and got the idea to open a restaurant.
She Shares A Beautiful Relationship With Her Father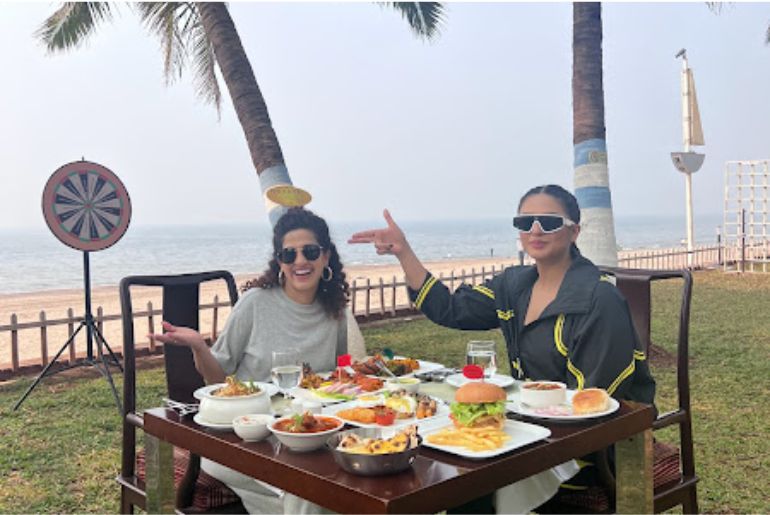 Delhite Huma moved to Mumbai to begin her journey in the Bollywood industry. Initially, she had to struggle to get her break and work really hard to become the household name that she is today. While talking about her journey to the world of Hindi cinema, Kamiya asked her "What kept you going?". Huma responded to it by sharing her determination to become an actor and proof herself and she always feels she needs to make her father proud.
Also read: Here's Why Huma Qureshi Didn't Get A Tattoo Done | Curly Tales
Her father supported her a lot while she decided to make the transition from Delhi to Mumbai. The Bollywood actor, in fact, promised her father that she will explore and try for a year and if things do not work well, she will be back at her home and pursue MBA or join their restaurant business.
Huma Qureshi surely had a gala time on this fun episode of Sunday Brunch with Kamiya Jani. From cycling across the Juhu beach to enjoying a feast of Indian dishes to enjoying some good conversations, they spent a wonderful time in Juhu. To enjoy more exciting food and travel diaries, make sure to subscribe to the Curly Tales YouTube channel.
Cover Image Courtesy: Internal