I decided to take a solo bike trip from Delhi to Haridwar, Rishikesh, Badrinath, Mana which is the last village of India, Chopta and Kedarnath. I booked an avenger bike on rent from the website Urban Drive for 8 days from Delhi to Uttarakhand and it cost me just ₹800 per day. The total bike rent came up to ₹5600. So here's how I went on an 8-day bike trip from Delhi to the edge of Uttarakhand in just ₹15,300.
Day 1- Reaching Rishikesh
I started the trip on the bike from Delhi and headed to Rishikesh which is around 260 kilometres and it took around 5 and a half hours to complete the entire journey. At 10 pm I started to drive and reached Rishikesh in the morning at 4 am. In Rishikesh, NammaStay Traveller's Hub had great offers, so I decided to stay here and the room cost for a non-ac room was ₹400 per night and the AC room was for ₹630. I booked it via Goibibo which got me this great deal. The place is a neat stay and is suitable for couples as well as family.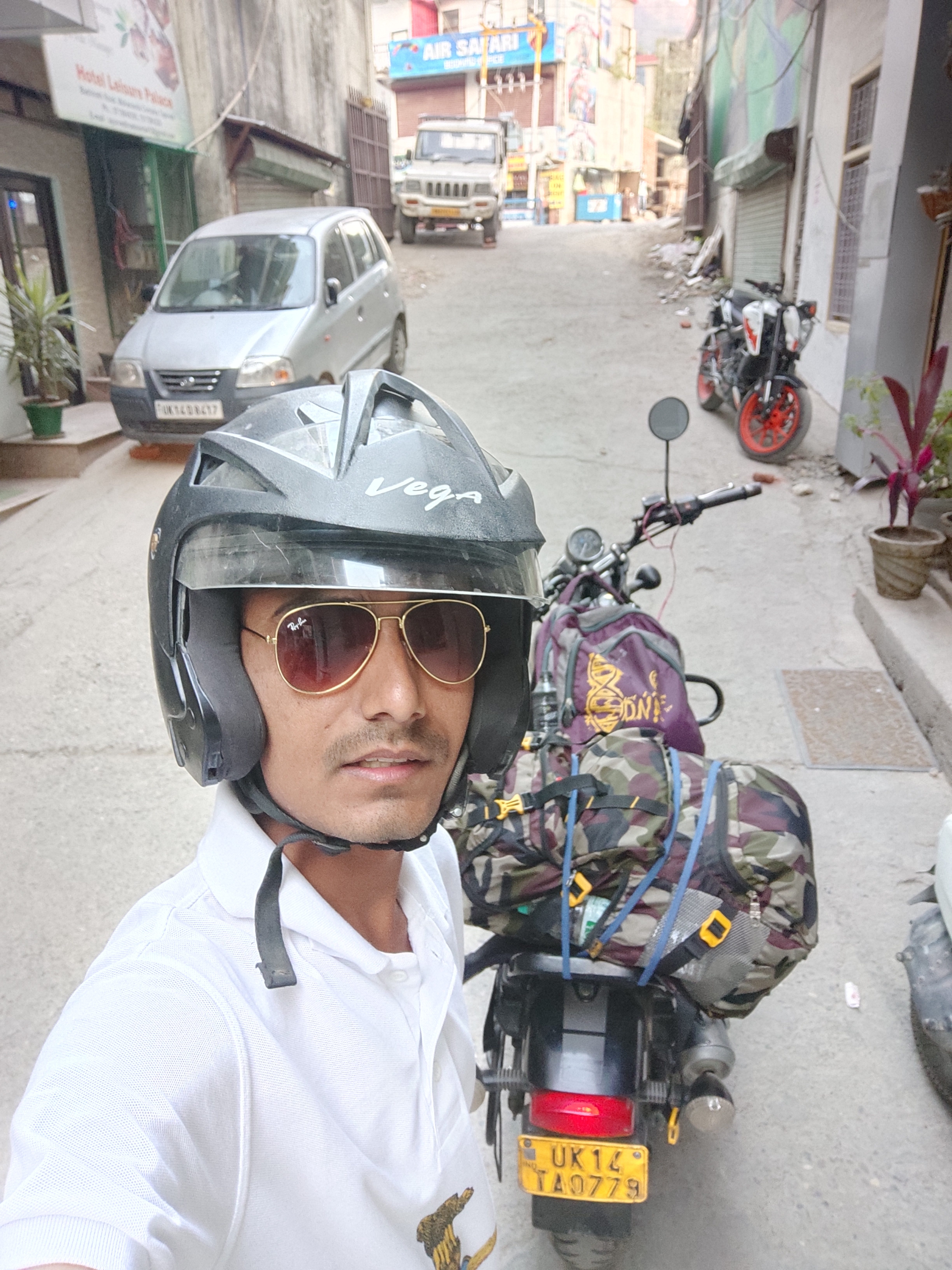 Also Read: My Unexpected Dehradun & Mussoorie Trip Took Me To The Ganga Aarti In Rishikesh
Day 2- Witnessing Ganga Aarti 
After resting for a good time, I left from Rishikesh to go to Haridwar which is approximately 21 kilometres. As I took this trip in May, there were a lot of tourists that came to visit Haridwar and the holy river. There is a place called 'Har Ki Pauri' in Rishikesh where I took a dip in the holy water of Ganga River. After feeling refreshed, I headed to the local market for breakfast and reached Jain Chaat Bhandar which is a very popular breakfast so I tasted the delicious chaat and puri. There's also an iconic ashram in Rishikesh which was visited by the Beatles. 
Post my heavy breakfast, I headed back to my hotel in Rishikesh and reached there at around 3 in the noon. Rested for a good two hours and there are 2 places in Rishikesh where the famous 'Ganga Aarti' happens one is Triveni Gat and another one is Parmarth Niketan. I went to Triveni Ghat where 3 river Ganges, the Yamuna and Saraswathy combine.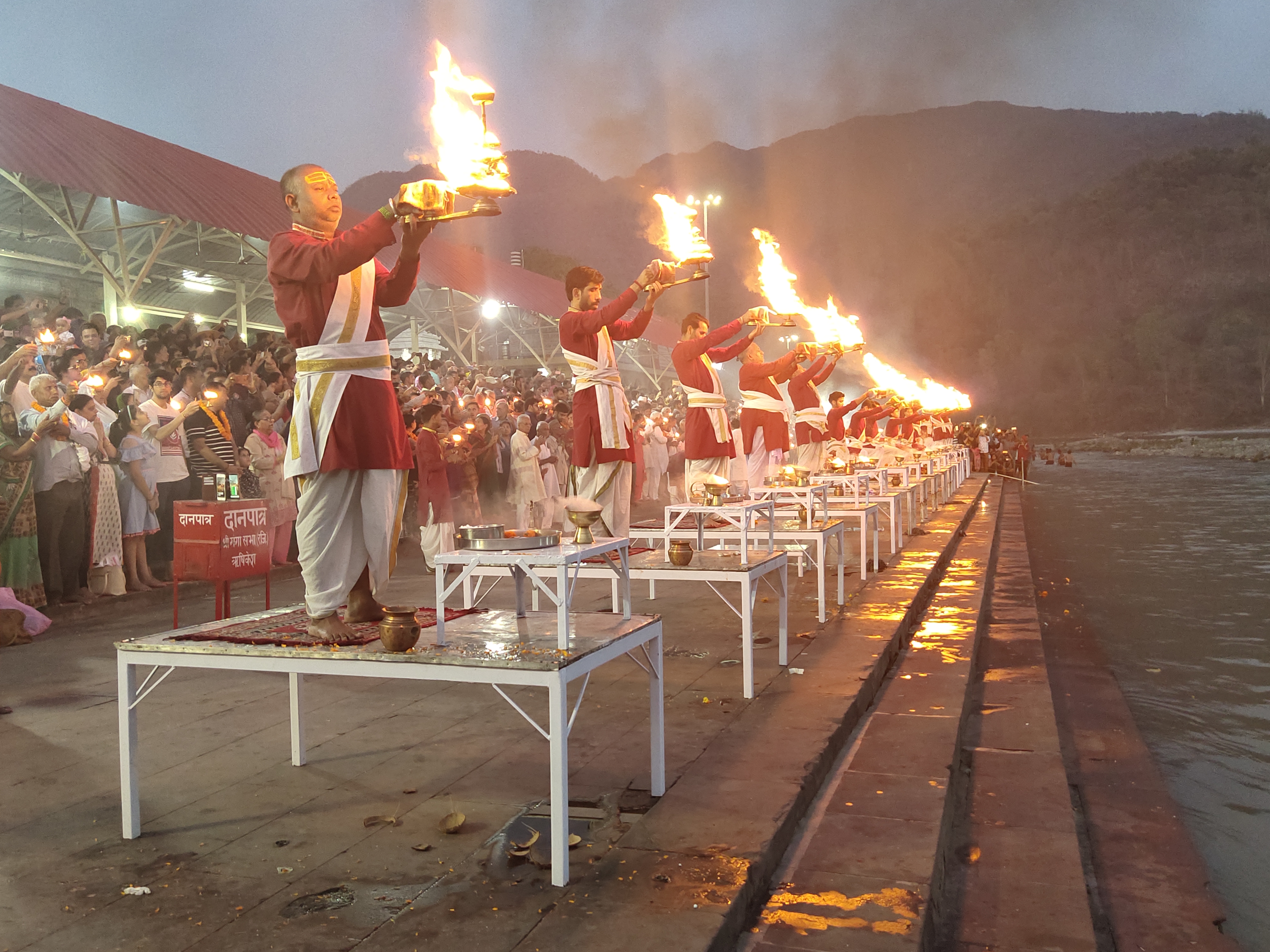 If you want to do take Ganga puja and the aarti it will cost you around ₹300 but you also have an option of watching the aarti from the nearby steps. The aarti starts at 7 pm and it goes on for about 45 minutes. After attending the holy puja, I went to a small restaurant nearby for dinner and ordered dal makhani and rotis and some cold drinks, all of it cost me just ₹160. Prices at these smalls restaurants are really affordable. You can also make a detailed itinerary while visiting Varanasi. 
Day 3- Stay At The Army Camp At Joshimath 
Next Morning, Enroute Joshimath! Joshimath is a little far from Rishikesh about 254 kilometres away. And it takes 9 to 10 hours by road to reach there. So I started early at 7 am from my Rishikesh Hotel and reached Joshimath around 6:15 pm. The roads in the hilly regions of Uttarakhand are prone to landslides and are rocky with dangerous edges. Because the condition of the road is not good, it is advised to not drive at night. In an hour you can only complete up to 25 kilometres. Adventure enthusiasts can also go bungee jumping in Rishikesh.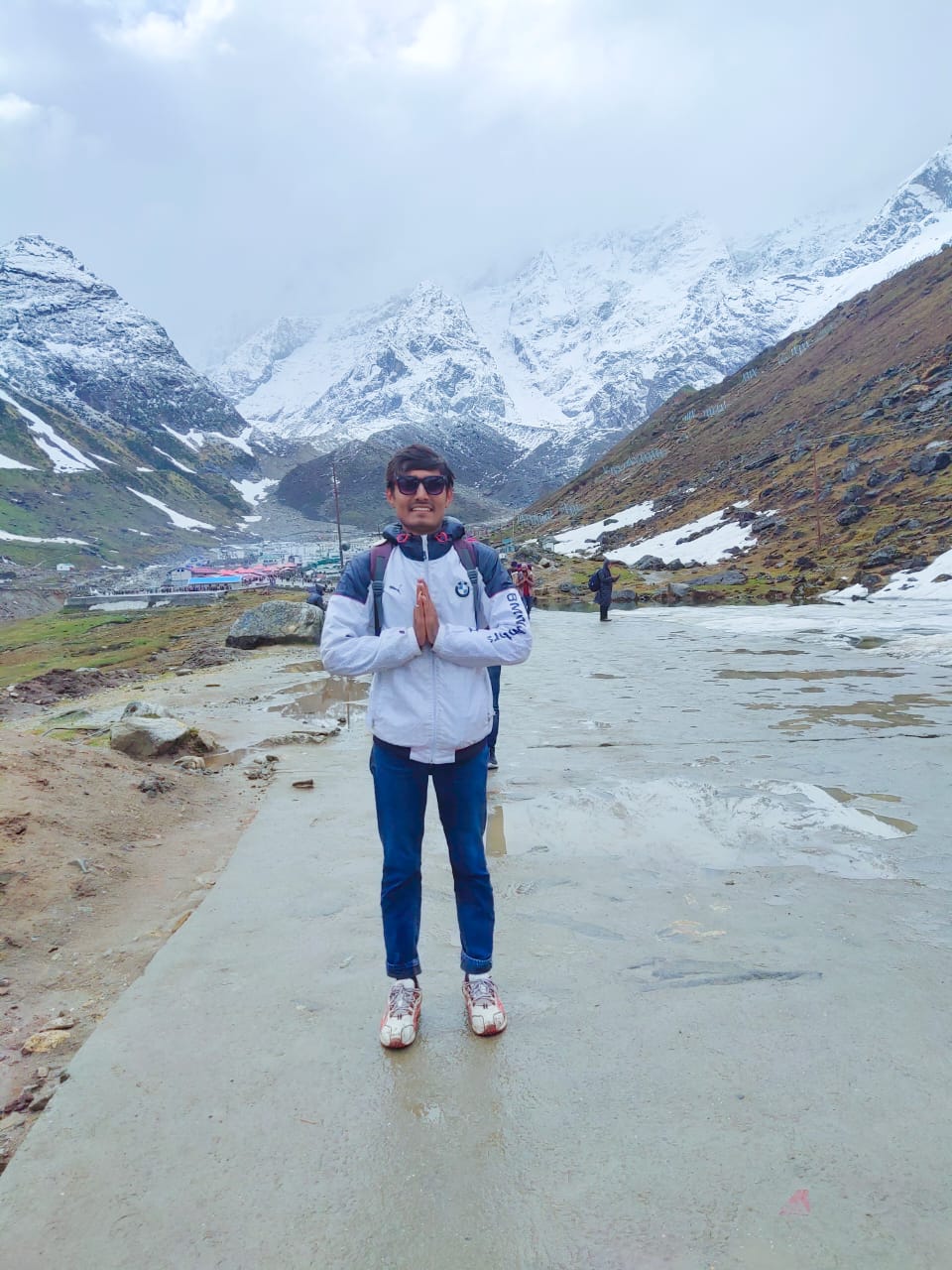 I had two stay options is Joshimath, one is the Army Base Camp and another is GMVN Jyotir Tourist Complex. Room prices in GMVNL were ₹400 for a dormitory, ₹2500 for a Deluxe room and ₹3000 for a Super Deluxe room. But I had contacts in the Army Base Camp. And one of the soldiers there arranged for my stay and it was for free. I had dinner at the Army Canteen for only ₹12. Joshimath in Uttarakhand is truly a magical place which you must visit.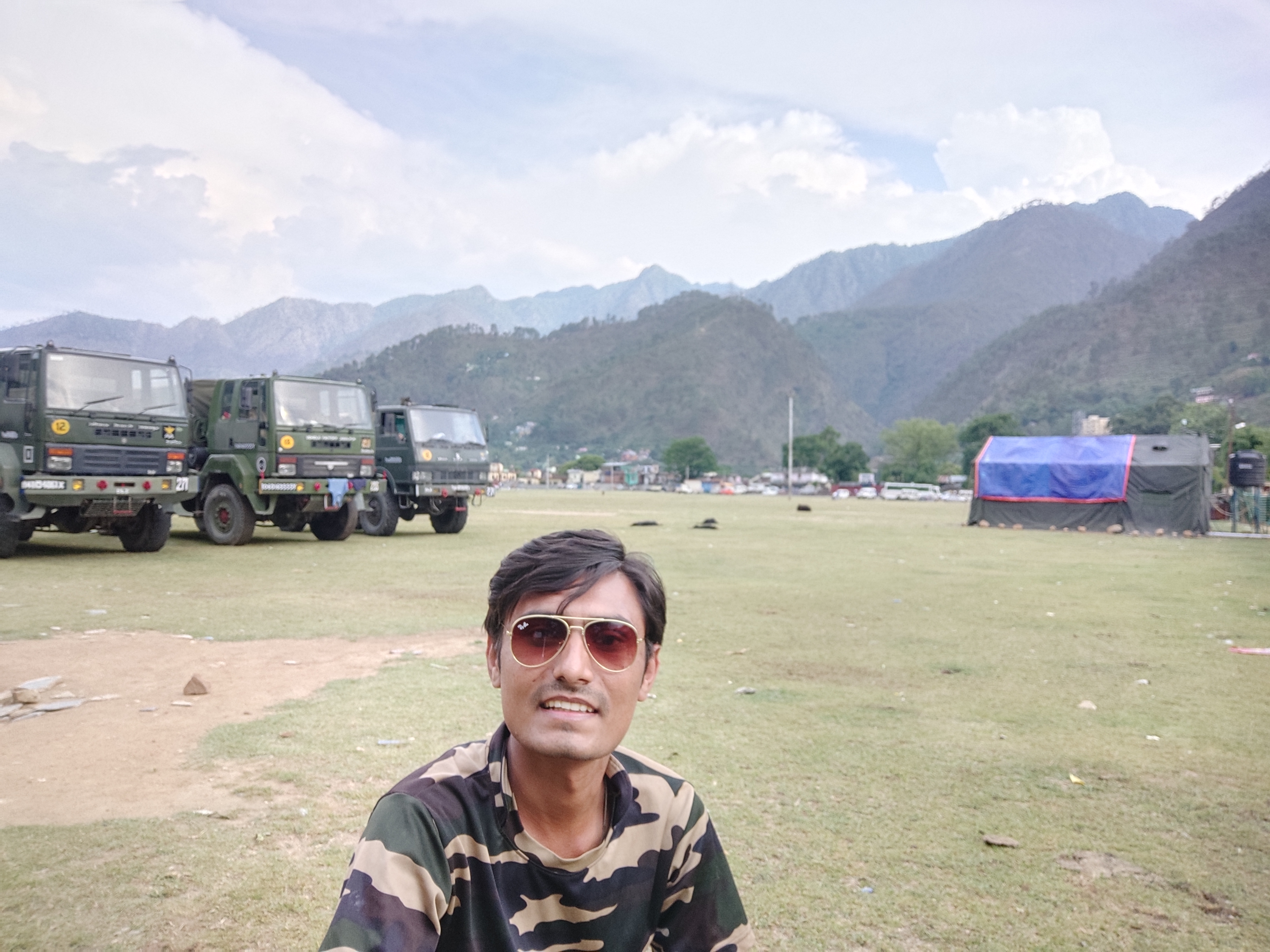 Day 4: Exploring Badrinath's Tapt Kund And Mana Village
Next stop, Badrinath. Badrinath was only 45 kilometres from Joshimath and I started early morning at 6 am and reached there around 8:15 am. Here I stayed in a GMVN dormitory which cost only ₹300 per night. The tourist attractions from GMVN were at a walking distance. Before visiting the Temple in Badrinath I had to take a bath in Tapt Kund. Legend has it that Lord Vishnu's tears were on this very land. After the holy bath, I had to wait in line for paying my tributes and so did many other people. There were a lot of tourists here in the month of May. Also remember, that they won't allow you to take any pictures while you are in the Mandir. After the darshan, I drank chai and ate pakoda from the nearby stall and it cost me around ₹40.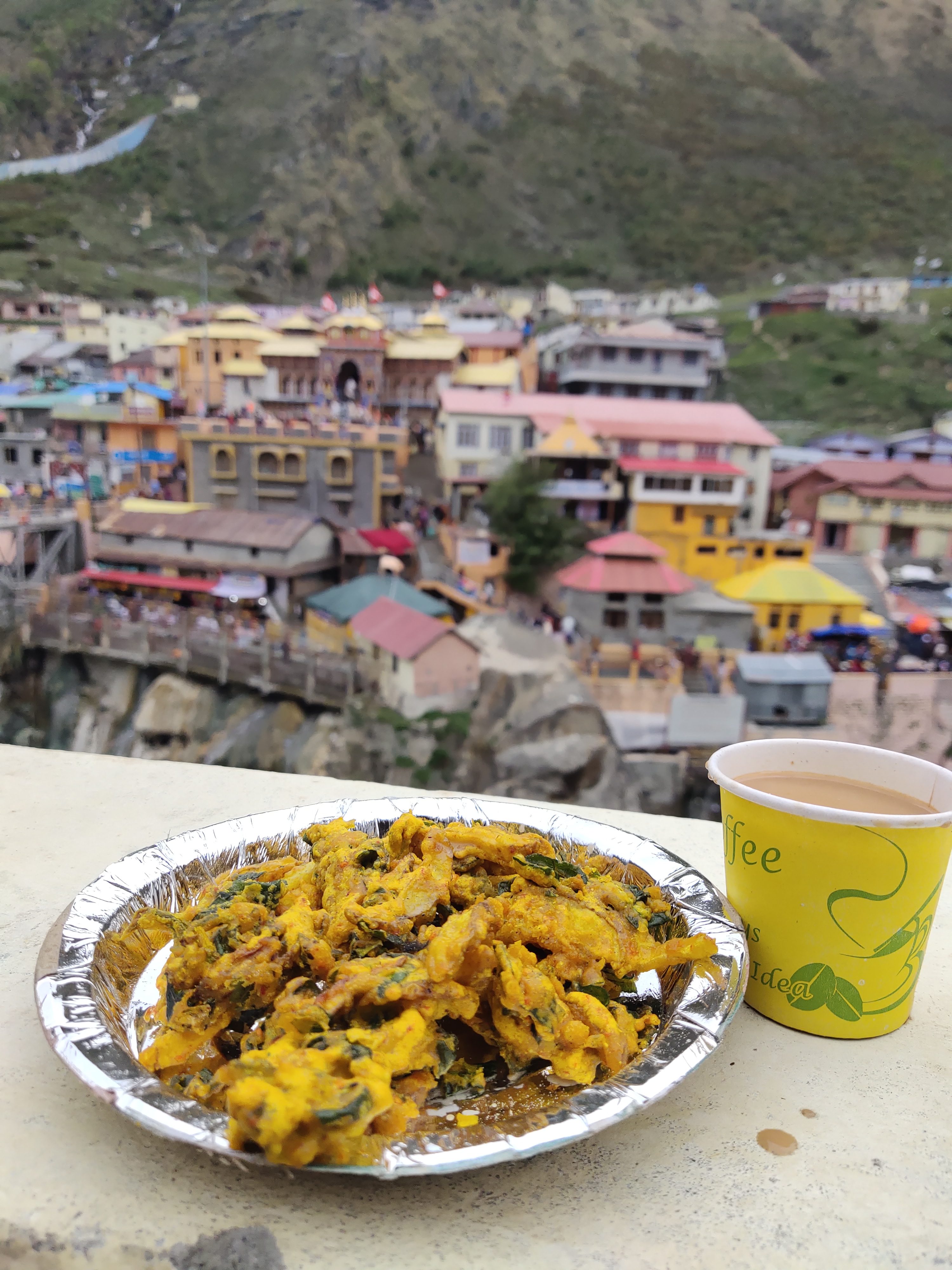 From Badrinath, I drove up to Mana Village, which is the last village of India, ahead of this village Tibet starts! Mana village is famous for handcrafted things. Uttarakhand also has Handicraft Village that empowers rural women. I was here only for a little while and drove back to Badrinath. Here, for dinner, I was not able to find any good restaurants and hence ate at a Bhandara, which is held often here for tourists.
Day 5: Spending Blissful Time At Chopta
I reached Chopta at 10 am via Chamoli which was a 95 km drive. Chopta is a beautiful small town and the roads to Chopta are filled with small stalls and the best thing they serve here is a bowl of Maggi. It is priced a little high at ₹50. Nature, clear air and chilly atmosphere of Chopta made me very happy. Spent about 2 hours here and it was blissful. Then I left for Guptakshi from Chopta and reached there from 3:45 pm, here also I stayed in GMVNL Tourist place for again ₹300 dormitories.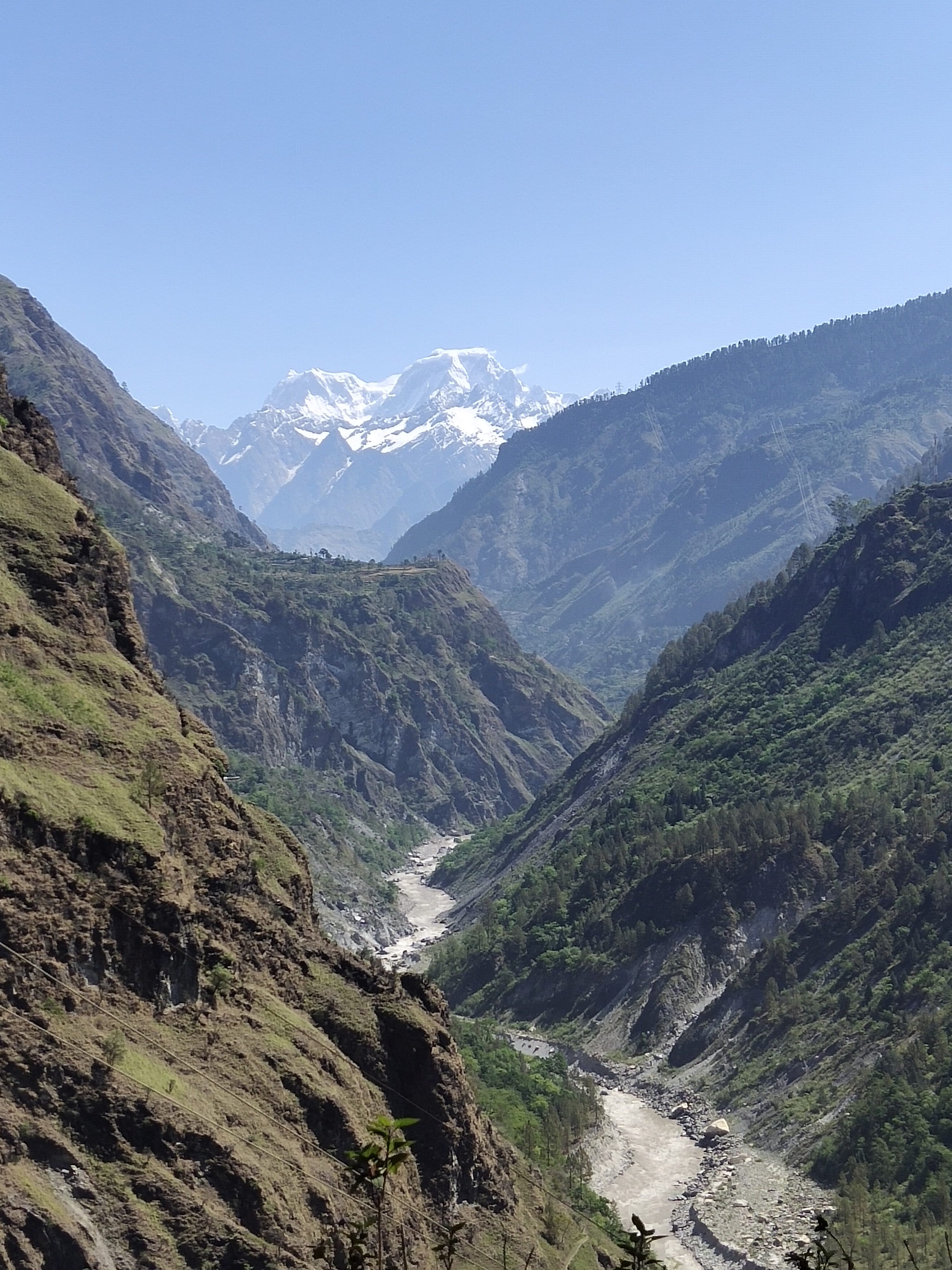 Day 6 – Drive to Sonpragya And Gaurikund
You can only go here via a shared jeep or trek to this place. Only by with perfect planning you can take a trip to Kedarnath. From Guptakshi I left early morning and reached Sonpragya at 6:15 am. Here, you will find paid parking options and you have to park all your vehicles here. Beyond Sonpragya, you will have to trek to Kedarnath and from there for 5 km you can take a jeep ride. I shared a jeep until there and it was ₹20 per person.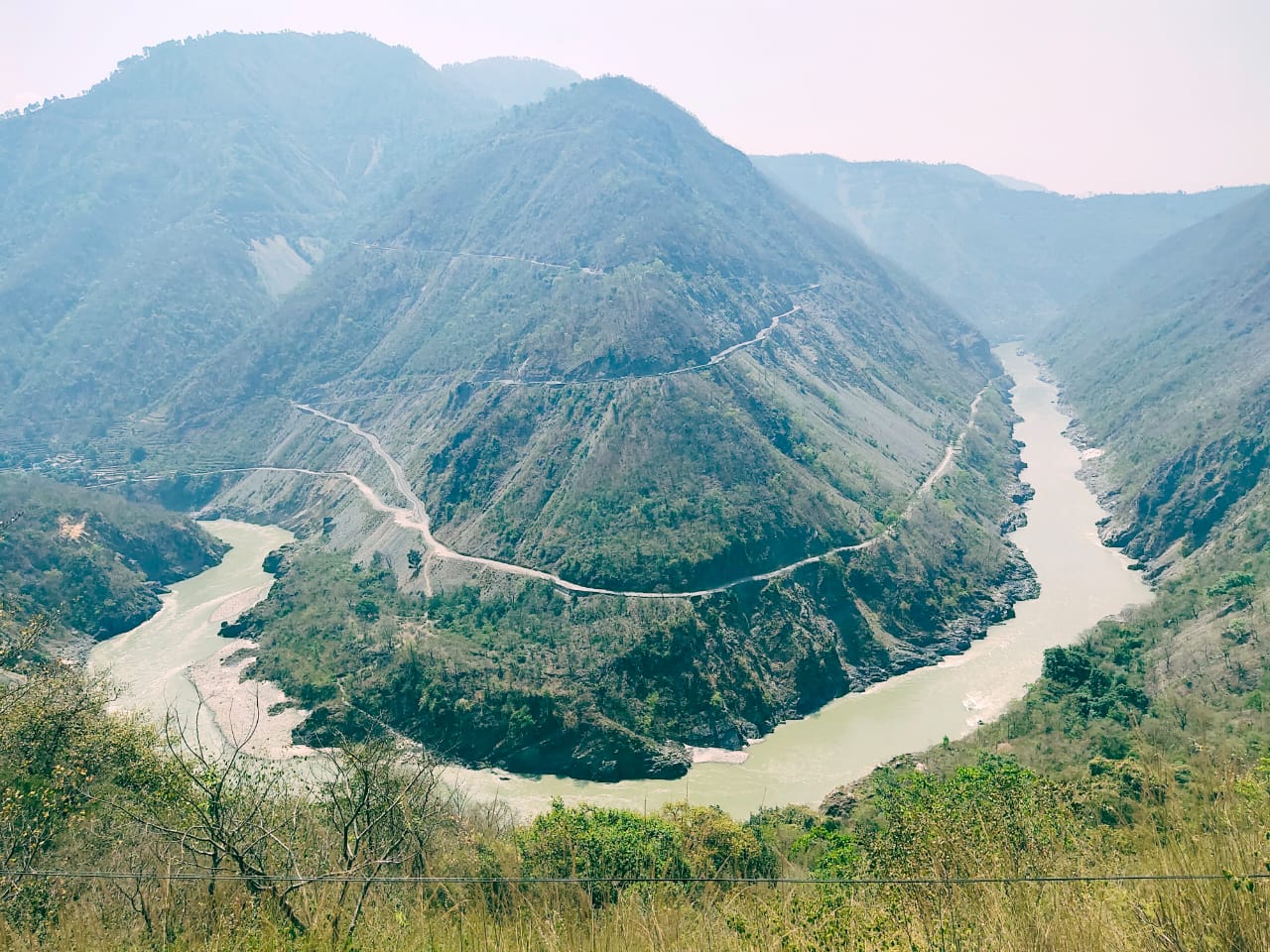 On my way to the Kedarnath Trek, it started raining, it was a beautiful experience. For those who can't trek till there, options like palkhi, horse and pithu are also available. The atmosphere is very different, it can start raining anytime. I finally reached Kedarnath at 6 in the evening. Here hotels and tents are pre-booked. So plan your stay here accordingly. The same dormitories of GMVNL saved me as I had pre-booked. It was evening time around 7:30 when I visited the temple of Kedarnath and hence it wasn't very crowded. Dinner options at GMVN were pretty average and at affordable prices. So I had masala dosa at ₹100 and dal-rice and roti sabji at ₹200. Uttarakhand is a beautiful place that can give good takkar to even Switzerland.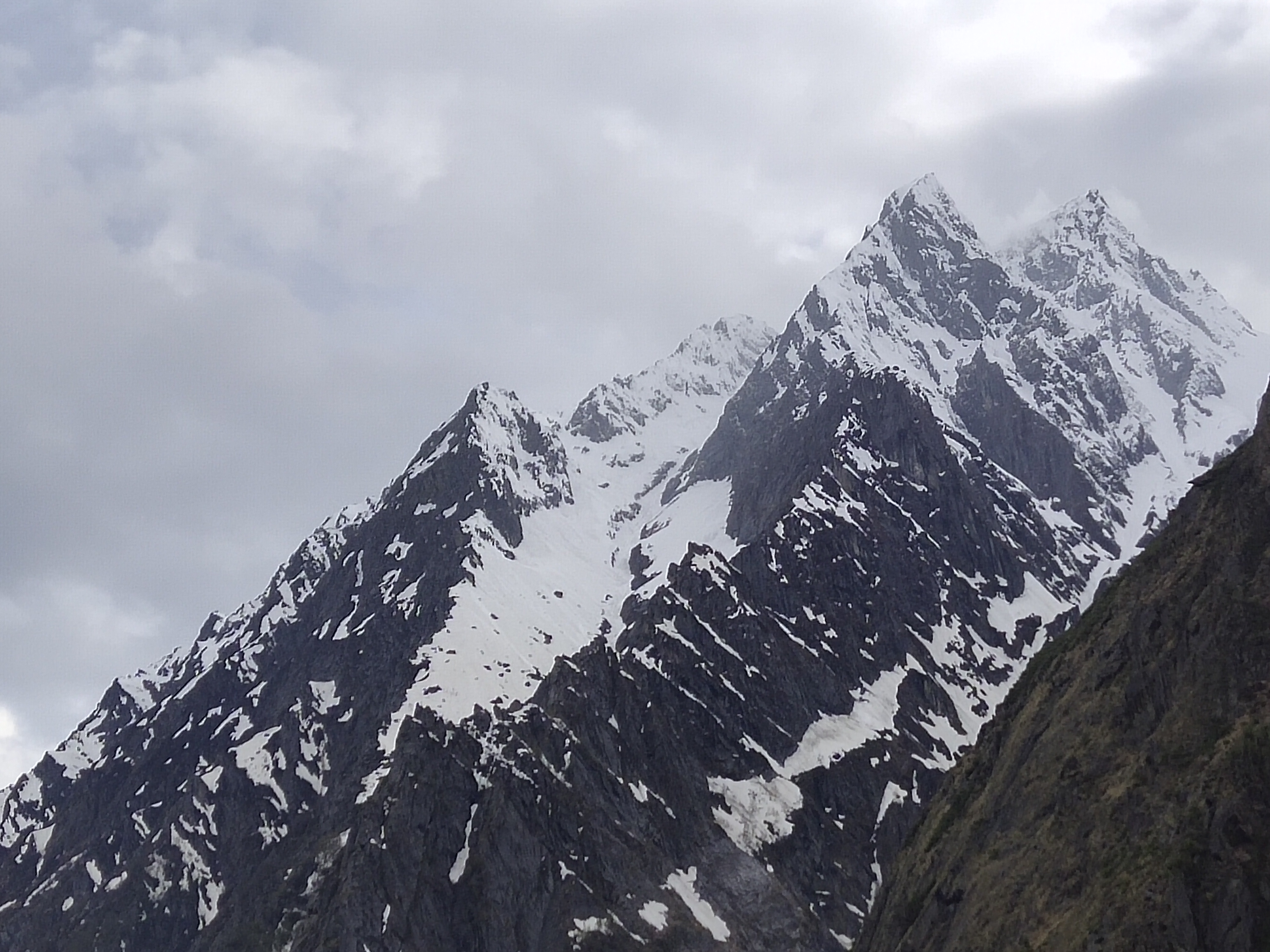 Day 7 – Driving Back To Rishikesh
I drove back to Rishikesh for my return journey. I started my trek downwards at 4 am and reached Sonpragy at around 9:45 and from there I reached to Gauri Kunda. Took my bike from the parking place and started my drive to Rishikesh. I reached here at 7:30 and stayed at my old hotel Nammastay Travellers Hub for the night at ₹450. If you're in Uttarakhand, you must definitely visit the picturesque Jim Corbett National Park. 
Day 8: Descending to Delhi
I started from Rishikesh at 7 am and reached Delhi at 2:30 pm. It was an experience that will always be memorable. And by the end of my trip, the total petrol expense was about ₹3200, the hotel and dormitory came up to ₹2600 and food for all days were ₹2400 I had the best experience in driving all the way to Uttarakhand. It's one of the best road trips in India undoubtedly. It's also the cheapest mode of travel. The best experience on the drive is on the misty roads and enjoying the beautiful view of Himalayas.
Please Note: Carry a jacket or a raincoat if you planning your trip here. Also, avoid heavy lunch while you are travelling and eat light and carry snacks.