The names of the 20 Indian soldiers martyred on June 15, 2020 in the violent clash at Ladakh's Galwan Valley got inscribed on a memorial in Eastern Ladakh. The Indian Army built the memorial at Eastern Ladakh's Post 120. The inscription of the names will also take place at Delhi's National War Memorial. The Indo-China conflict that took place at Galwan Valley along the contested Line of Actual Control (LAC) was the deadliest in the last 5 decades. Defence Minister Rajnath Singh met and lauded the valour of these soldiers in the presence of top military personnel during his visit to Ladakh. India will also have its first war memorial for animals who died in the line of fire. 
Names Of 20 Galwan Valley Martyrs Inscribed At Memorial In Eastern Ladakh
The Indian Army has built a memorial in Post 120 of Eastern Ladakh, inscribing the names of the soldiers who sacrificed their lives in the Galwan Valley conflict with China. The memorial also narrates the story of the conflict. Beneath the story, it states, "To Every man upon this Earth, Death cometh soon or late. And how can man die better, Than facing Fearful odds, For the ashes of his fathers, And the temples of the Gods.."
The Indian soldiers braved the Chinese troops, who denied to remove their fortifications and vacate the area and this triggered a brutal conflict involving over 600 rival soldiers. On June 17, the Indian Army released the names of the jawans and the Commanding officer who sacrificed their lives at the borders to save crores of country people. Colonel B Santosh Babu from Hyderabad was the Commanding officer of 16 Bihar. Other than 16 Bihar, soldiers from 3 Punjab regiment, 81 Field Regiment and 3 Medium Regiment also got killed in the clash. As per reports, the names of the soldiers will also be inscribed on the National War Memorial, Delhi.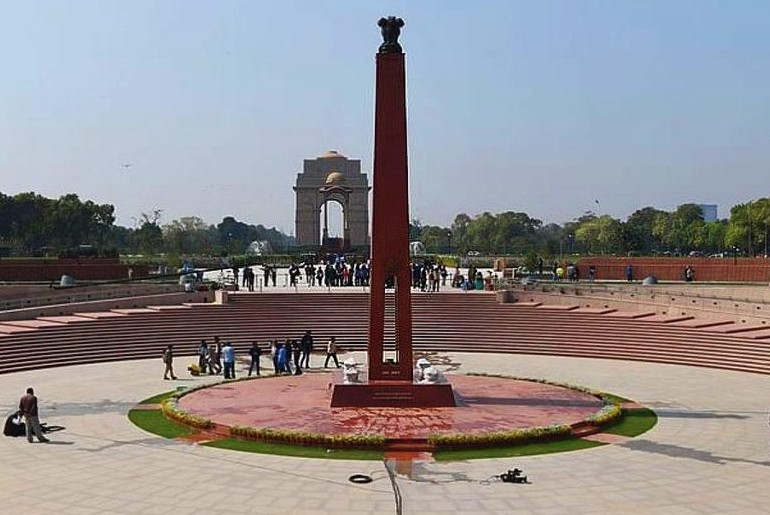 Also Read: Survival Courses & Glamping at D.A.T.A in Lonavala
35 Casualties On The Chinese Side: American Intelligence Report
The soldiers of China made use of sharp sticks, stones and iron rods to inflict attacks on Indian troops after they opposed the installation of China's inspection post around Galwan Valley's patrolling point 14. China has not revealed the number of casualties yet, but as per an American intelligence report, the count of casualties on the Chinese side was 35.
Defence minister Rajnath Singh, in this address to the soldiers, said that the Indian soldiers killed in the Galwan Valley not only showed commendable bravery in shielding the border but protected the dignity of 130 crore Indians. Army Chief Gen M M Naravane also granted to five Indian soldiers 'Commendation Cards' for their courage in facing the Chinese troops during the Galwan Valley clash as well as braving rival soldiers in May in Pangong Tso. Also, here's a video of the Indian armed forces saluting the corona warriors: