Shocking street food sagas continue! But, this time, they took one step forward from Maggi and switched to creating weird versions of our loved and admired – Golgappas! What can you imagine eating Golgappas with? Like Maggi with Fanta or Pastry! You'll be shocked to see what Indore street vendors have created with golgappas. Are netizens outraged? Or are they waiting to try these unexpected and offbeat golgappas? Well, let's find out!
Heaviest Golgappas Of Indore
A few of the latest food experiments that are going viral are these bizarre golgappa creations. One of them is served with curd and cheese filling instead of the usual mashed potatoes, chana or tangy tamarind water combo. This new golgappa is christened 'Tandoori Double Cheese Golgappa'. And honestly, going by the comments, netizens aren't liking it.
View this post on Instagram
In this Instagram video, an Indore Golgappa vendor is preparing the Tandoori Double Cheese Golgappa with mashed potatoes, boondi, sev, curd and beetroot! In the end, the vendor adds a good amount of grated cheese to the dish before serving. This plate equals 100gms. Imagine how heavily loaded it is!
Shared by an Instagram account, the caption on the video reads, 'Heaviest Golgappa of Indore'. The video has a wide reach, and people are not keen on trying this new edition of golgappa yet.
Also Read: Try These Butter Chicken & Chocolate Golgappas Served In Delhi's Social Foodie Inside
Dessert-Like Chocolate Golgappas
Next in line comes the chocolate golgappa that left the internet divided. Golgappas are every Indian's dear food that we have loved during school days and even as adults. There is absolutely no doubt that messing up with such a fond food can get on people's nerves. This golgappa is fusioned with another favourite – chocolate. We mean, how do people get this inspired?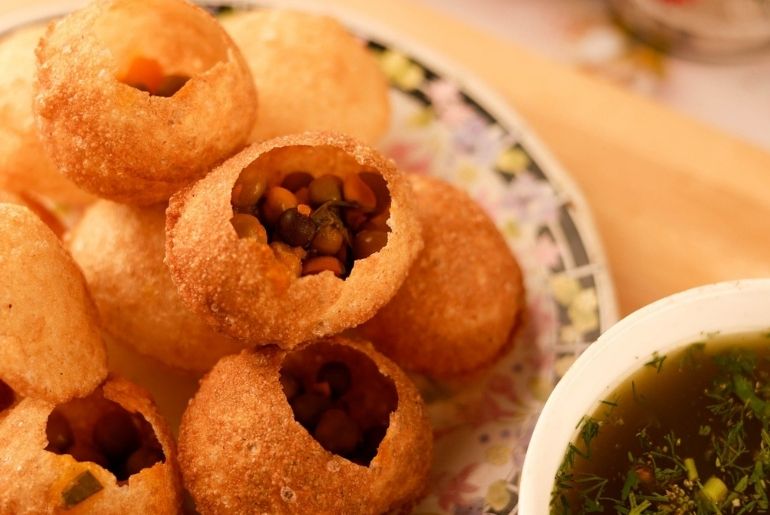 In this video, the man is seen plating the chocolate covered golgappas and then filling them with choco chips and wafers to them. He is also seen adding a custard-like dish and garnishing it with chocolate syrup at the end. 'Jain Shree Panipuri' in Sarafa, Indore, prepares this dessert-like golgappa. While some commented they wanted to give this sweet chocolate golgappa a try, others were quite cynical about trying golgappa in this new way.
View this post on Instagram
Well, what do you think of this idea? Will you give these new and weird combo golgappas a try?
Also Read: Chocolate Golgappas In Indore, Mumbai & Kolkata Will Satisfy Your Sweet Tooth Cravings