As guidelines of lockdown 5.0 get released, the Ministry of Home Affairs reveals that international flights will resume in the third phase of 'unlock'. Domestic flights and evacuation flights continue to operate. International flights remain grounded. As of now, Civil Aviation Minister Hardeep Singh Puri hinted that international flights might resume before August or September. This depends upon the situation.
International Flights Might Resume Before August-September
The Ministry informs in a statement that a limited number of activities continue to remain prohibited throughout the country. These include international air travel, metros, gyms, swimming pools, theatres, bars and entertainment parks. The government states that these activities will only be permitted after more consultations and assessment of the situation. However, no specific timeline is mentioned for the same.
Also Read: Bangalore Family Books 180 Seater Flight For 4 Member Family, Estimated At ₹10 Lakhs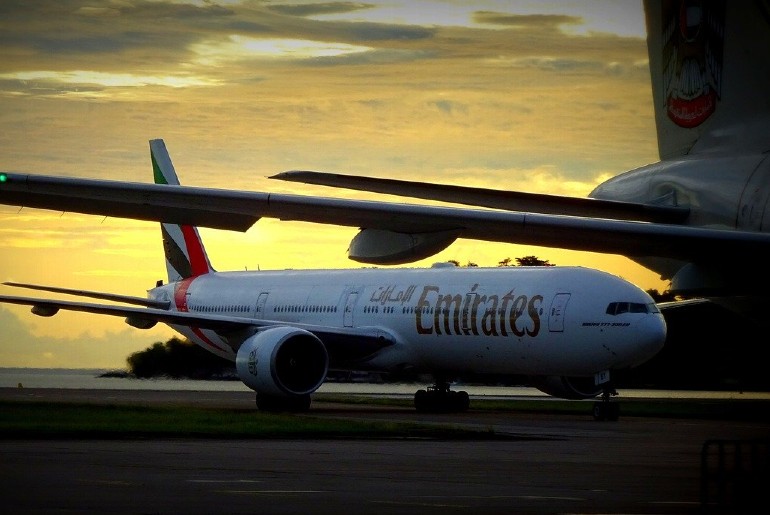 Earlier this month, the Civil Aviation Minister, stated during a Facebook Live session that he is hopeful that a good percentage of international civil aviation operations, if not complete international operations, will resume before August or September. He admitted that he can't put an exact date for restarting of international flights; but is open to starting it earlier than August- September depending on the situation. Did you know  Wrap-Around Gowns For Middle Seat Passengers will also be provided as per DGCA orders?
International Flights To Restart In the Third Phase Of  'Unlock'
The Ministry released its guidelines to 'unlock' activities in a phased manner. It signalled that international flights might witness resumption in the third phase of 'unlock'. The order states that based on the assessment of the situation, dates for restarting the activities will be decided. The list states international air travel of passengers except as permitted by MHA is one of the activities that might be resumed. This is to happen in the third phase of 'unlock'. Here is Maharashtra Lockdown 5.0 Guidelines; What's Allowed & What's Not
India suspended international flights from March 22. Later on, the suspension extended to domestic flights.  This coincided with the national lockdown to contain coronavirus. Domestic flights resumed services from May 25. As of now, many countries plan to open their doors for international travellers. Greece plans to open from June 15. Other countries lie Mexico, Thailand and the Caribbean islands may also open borders fro international visitors in June.  If you're Travelling By Bus, Train Or Flight In India, Then Read These Travel Guidelines First