Once upon a time, travel was all about visiting popular destinations. In India, romantic couples would visit the Taj Mahal to declare their love. Pilgrims headed to Vaishno Devi and beach lovers dived into the waters of Goa. Fast forward to now, when the coronavirus pandemic has grappled the world, travel has become all about secluded destinations and hidden getaways. Even people persons prefer to run far away from people and befriend social distancing instead. So, travel enthusiasts, here are 6 isolated destinations in India for a secluded and safe holiday.
1. Laitmawsiang In Meghalaya
A remote village in Meghalaya, Laitmawsiang is nestled to the east of the Khasi Hills. Surrounded by breathtaking valleys, a plethora of caves and gushing waterfalls, this charming destination is perfect for nature lovers seeking peace and quiet. Laitmawsiang is home to some of the most gorgeous waterfalls in North East India. The Garden of Caves has hidden mini waterfall holes that are perfect for a quick dip, pretty pictures and a relaxing getaway.
2. Champawat In Uttarakhand
Champawat is a lesser-known, offbeat destination in Uttarakhand. Nestled in the Kumaon region, Champawat is embraced with water on two sides and hills on the third. The scenic ambience, lush green meadows and pleasant weather give you the vibes of visiting a tiny town in Europe. Champawat is famous for housing Manokamna Purn Mandir Kaula, a revered Shani temple. Ancient sacred Hindu shrines like the Baleshwar temple and Kranteshwar temple display remarkable architecture.
Also Read: 8 Blue-Flag Certified Beaches In India Known For Their Cleanliness & Natural Beauty
3. Hukitola Island In Odisha
Experience the best of unspoilt nature, historic buildings and utter serenity at Odisha's Hutikola Island, locate near the Kendrapada district. To reach this secluded island, you need to sail from Ramnagar and boat across the Mahanadi river. Hutikola Island is thickly laden with mangrove trees and blessed with a rich species of flora and fauna. The 148-year-old Hukitola historical fort dating back to the Brtish era is the highlight of this island.
4. Kurnool In Andhra Pradesh
Kurnool is one of the most isolated places in India. This handpicked tourist destination in Andhra Pradesh has historical and religious significance. It houses some of the most ancient and sacred Hindu Temples like the Venugopalaswami temple and the Peta Anjanyeswami temple. Travellers can visit the Belum Caves, Oravakallu Rock Garden and the Tomb of Abdul Wahab. Kurnool is also referred to as the Gateway of Rayalseema.
Also Read: 7 Prettiest Towns In Northeast India That Seem Straight Out Of Fairy Tale
5. Idukki In Kerala
Idukki is one of the most beautiful hill stations in Kerala. The lush greenery, expansive tea estates, rugged hills, wildlife sanctuaries and charming bungalows make this a must-visit destination. Idukki houses the highest peak in the Western Ghats and the South of India, Anamudi. Apart from this, the high arch dam across the Kuravan Kurathi mountain is another highlight in the iconic hilly destination. The wild greenery in Idukki is the perfect place to social distance with your loved ones.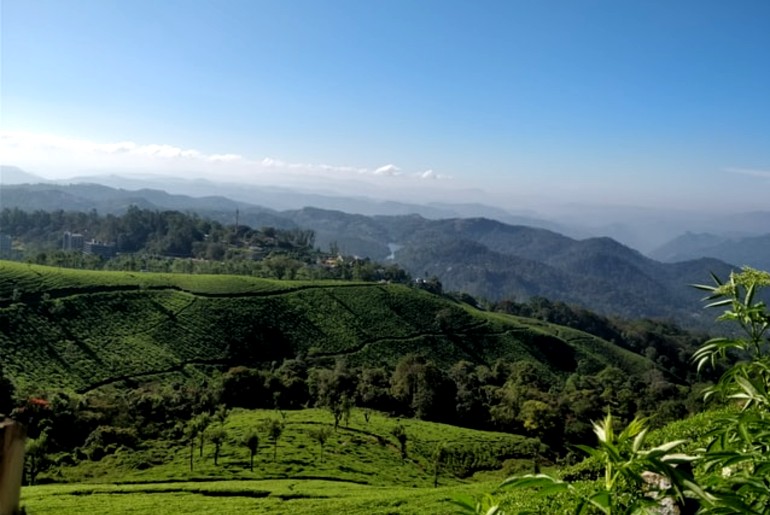 Also Read: This Kerala Temple Is Dedicated To Mahabharata's Most Hated Character Duryodhana
6. Dhanushkodi In Tamil Nadu
To totally isolate yourself from human civilisation, there can't be a more apt place than Dhanushkodi in Tamil Nadu. This is locally dubbed as a ghost town. This abandoned getaway situated by the choppy Bay of Bengal and the blue Indian Ocean is ideal for those seeking an offbeat hidden destination. The calm blue waters and tranquillity here is actually an epilogue to the fury of a devastating cyclone. The ruins of Dhanushkodi houses a few fishermen, who continue to stay here. 
Travel enthusiasts, these are some of the most isolated destinations in India for those seeking total serenity and a contactless vacation. With ample social distancing and lack of tourists, you can enjoy a much-needed me-time here.