The hill stations of Himachal Pradesh offer mountain lovers scenic views and adventurous activities. Down south in 'God's Own Country' Kerala, there is a myriad of hill stations dotted with lush green tea estates, thrilling wildlife sanctuaries and gushing waterfalls. You can get cosy with bae in a secluded hilly cottage, sip a hot cup of chai on a chilly day and let the breezy vibes serenade the way to your heart. In short, while you're familiar with the backwaters and houseboats of Kerala, it's time we take you through some of the most beautiful hill stations here. Yes, they give tough competition to the hilly destinations of Himachal as well.
1. Munnar
Munnar is one of the most famous hill stations in Kerala, and rightly so. It's known for its lush greenery, expansive tea estates and cascading peaks. Nestled in the Western Ghats, Munnar is home to some of the world's largest tea estates. It has many protected areas for highly endangered species like the Nilgiri Tahr. Infact during winters, the temperatures here even drop to -2°C. The trees get enveloped with glistening snow during this time. Forget Malaysia's BOH Tea Plantations, Munnar is bathed in blue with the world's rarest flower Neelakurinji, which blooms once in 12 years. Now that's a great reason to visit Munnar, isn't it?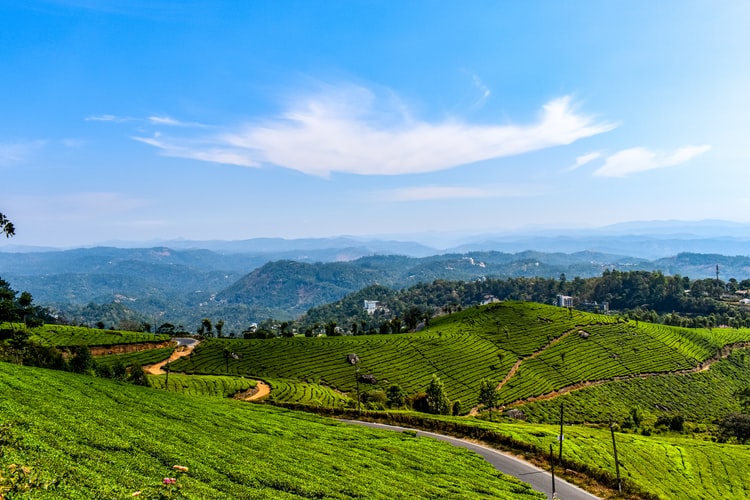 Also Read: This Kerala Temple Is Dedicated To Mahabharata's Most Hated Character Duryodhana
2. Athirappilly
The name Athirappilly would surely ring a bell for Bollywood fans out there. The breathtaking Athirapally Waterfalls was featured in numerous Mani Ratnam films like Guru, Dil Se and Roja. In the iconic scene from Guru, Aishwarya Rai danced her heart out to the song Barso Re with the gushing waterfall in the backdrop. Located in the Thrissur district of Kerala, the hill station of Athirappilly houses a scenic landscape coupled with gentle streams. It's ideal for nature lovers seeking for serenity and great photography points. The soothing landscapes, hotels with open-air dining facilities and India's Niagara Falls of Athirappilly, makes this South India's sought out destination.
Also Read: 10 Stunning Waterfalls In India To Enjoy The Monsoon
3. Vagamon
Vagamon is perched 1200 m above sea level. This hill station in Kerala is marked by lofty green mountains, pine forests, winding roads and steep waterfalls. Away from the bustling city noises, Vagamon is a great weekend getaway for those seeking utter seclusion and rejuvenation. This offbeat hill station is home to the majestic Poonjar Palace, Illikal Peak and the iconic Meenachil River, mentioned in Arundhati Roy's 'God of Small Things'. The Vagamon Kurishumala Church and the Muslim holy site of Thangalpara, are other well-known places to visit here.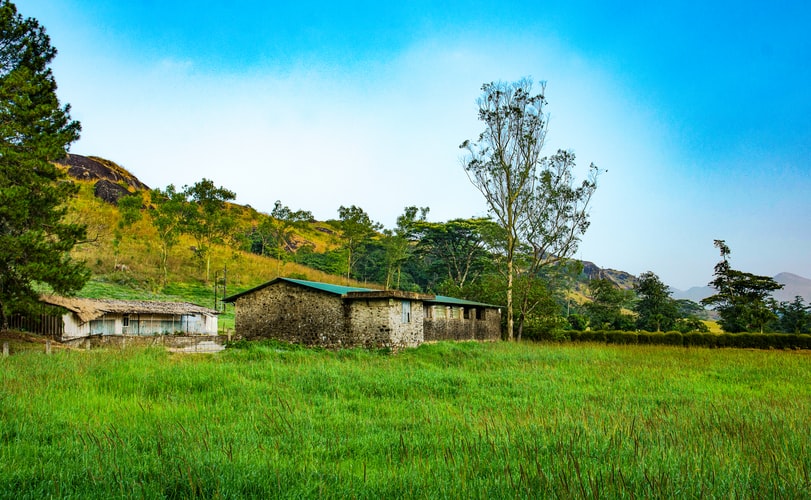 4. Thekkady
A perfect hill station in Kerala to unleash your wild side has got to be Thekkady. Expect an undisturbed holiday here amid the lush greenery surrounding the green hills. Thekkady is famous for the Periyar Wildlife Sanctuary. This is the ultimate highlight of visiting this hill station covered with forests. A jungle safari to spot elephants, bamboo rafting tours and a boat cruise await you at this wildlife sanctuary. Keep your phones at home, don your safari suits and experience a hill station in a style like no other. Apart from a usual dose of serenity, the hill station of Thekkady offers you massive dollops of adventure.
Also Read: This Kerala Entrepreneur's Rolls Royce Taxi Ensures You Travel The Coast In Style
5. Wayanad
Wayanad is one of the most prominent hill stations of Kerala. It's blessed with mesmerising waterfalls, thick rainforests, enchanting caves and untouched greenery. A popular weekend getaway from Bangalore, Wayanad offers spice plantation tours, forest treks, cycling trails and trips to the heart-shaped lake. The popular hill station is home to a rich tribal culture. Apart from this, Wayanad offers a lot of thrilling adventure sports for daredevils looking for a new challenge. Think kayaking, ziplining and rock climbing. It's a happening hill station that you mustn't miss out on.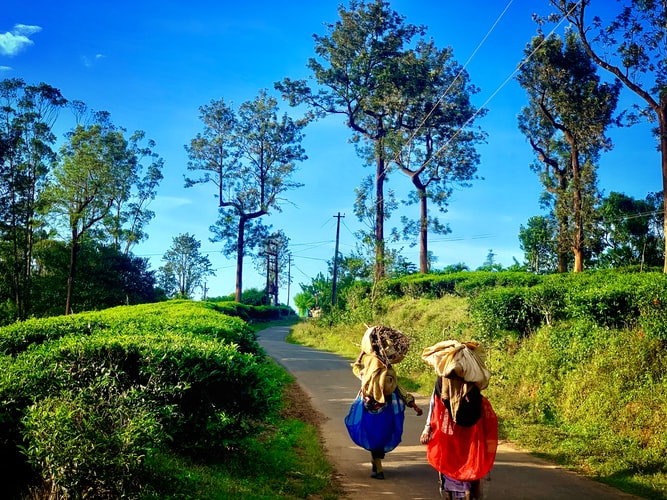 While the hill stations in Himachal Pradesh and northern India are quite popular. South Indian states like Kerala house hidden getaways surrounded by lush green mountains and expansive tea estates. We've recommended some of the most beautiful hill stations in Kerala, you can thank us later for this.