The notion of postcard-perfect villages has inspired centuries of travellers to fan out across Europe. But before you head to Europe, there are so many more such charming villages to see here in India's Uttarakhand. The first requirement of a beautiful village is a scenic location, and these lovely villages look straight out of a storybook. Reaching some of these Uttarakhand beauties in hilly terrains requires extra effort, yet the rewards are dazzling. Your eyes will thank you.
1. Mana
At an elevation of around 10,500-feet, this picturesque village is the last Indian village on the Indo-China border. The village is nestled on the banks of river Saraswati which is also home to the Hindu pilgrimage centre, Badrinath. Mana village, a popular tourist attraction near Uttarakhand's Badrinath, receives thousands of visitors every year. The last Indian village, Mana on the Indo China border in Uttarakhand will be developing into an iconic landmark.
2. Khirsu
Lying in the Pauri Garhwal district, Khirsu is an offbeat village, around 92 kilometres away from Dehradun. It gives a panoramic view of the Himalayan snowline and prominent peaks like Nanda Devi, Nandakot, Panchchuli and Trishul peaks. It's a far cry from the crowds and the urban noises, encompassed by oak, pine and Deodar flanked pathways. You can relax amid the quietness here and experience nature at its best form.
3. Kausani
If you are based out of Delhi, Kausani can prove to be a bargain of a trip. Few places in the foothills of Himalayas compare to the landscape of Kausani. Just Google all the best places to visit instead of going for a tour package, and you can have a gala time at Kausani for a little over ₹1500 a day.
4. Munsiyari
Nestled at an elevation of 2298m, Munsiyari in Uttarakhand's hidden gem. This village has thick forestry, where you can spot rhododendron, cedar and deodar trees. The snow-capped peaks and Himalayan ranges enhance the beauty of this hill station. Trekkers! If you haven't gone on a trek here, then this must be on your go-to list. The Namik Glacier Trek here is one of the most scenic hikes to take in India. Here are 7 Destinations In India More Beautiful Than The European Countryside.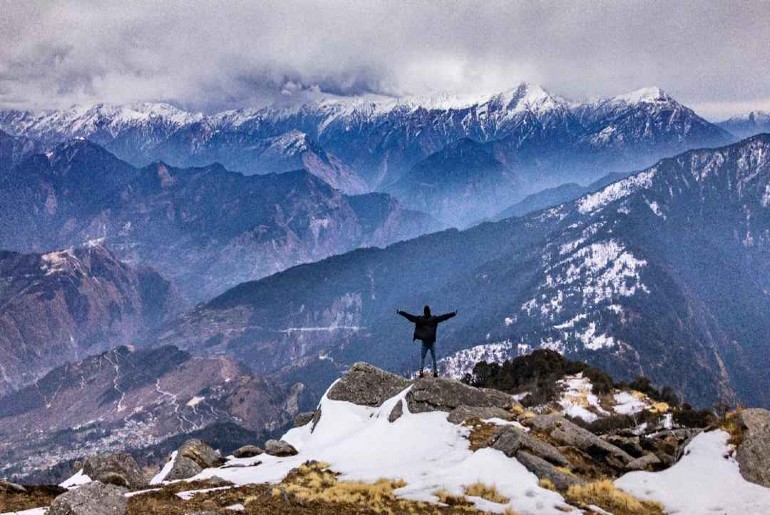 5. Kalap
Flanked by beautiful Deodar and pine forests, Kalap is nestled at the height of 7500 feet in Uttarakhand's upper Garhwal region. There is a picturesque gorge in the village bisected by the beautiful River Supin. The remote village is around 210 kilometres away from Dehradun, the capital of Uttarakhand. These are the Cheapest Places To Travel To In India Every Month Of The Year.
6. Pangot
This cute village near Nainital is all about the greenery. Bird watching is a viral engagement in this part of town. You can conquer Naina Peak while you're there. Kilbury and Snow View Point are must-visit vantage points for that perfect Instagram feed. People head to this charming town on a whim of wanderlust and return with more peace than a thousand weekends in Delhi could give.
So, the next time you're planning a trip to Uttarakhand, don't forget to pay a visit to these magical villages.