The lockdown in disguise has given many celebrities the opportunity to venture into their kitchens and engage in some experimentation. The latest addition to this fad is Pop star Joe Jonas, who is spending his time in lockdown, mastering his cooking skills, to feed his lady love, Sophie Turner.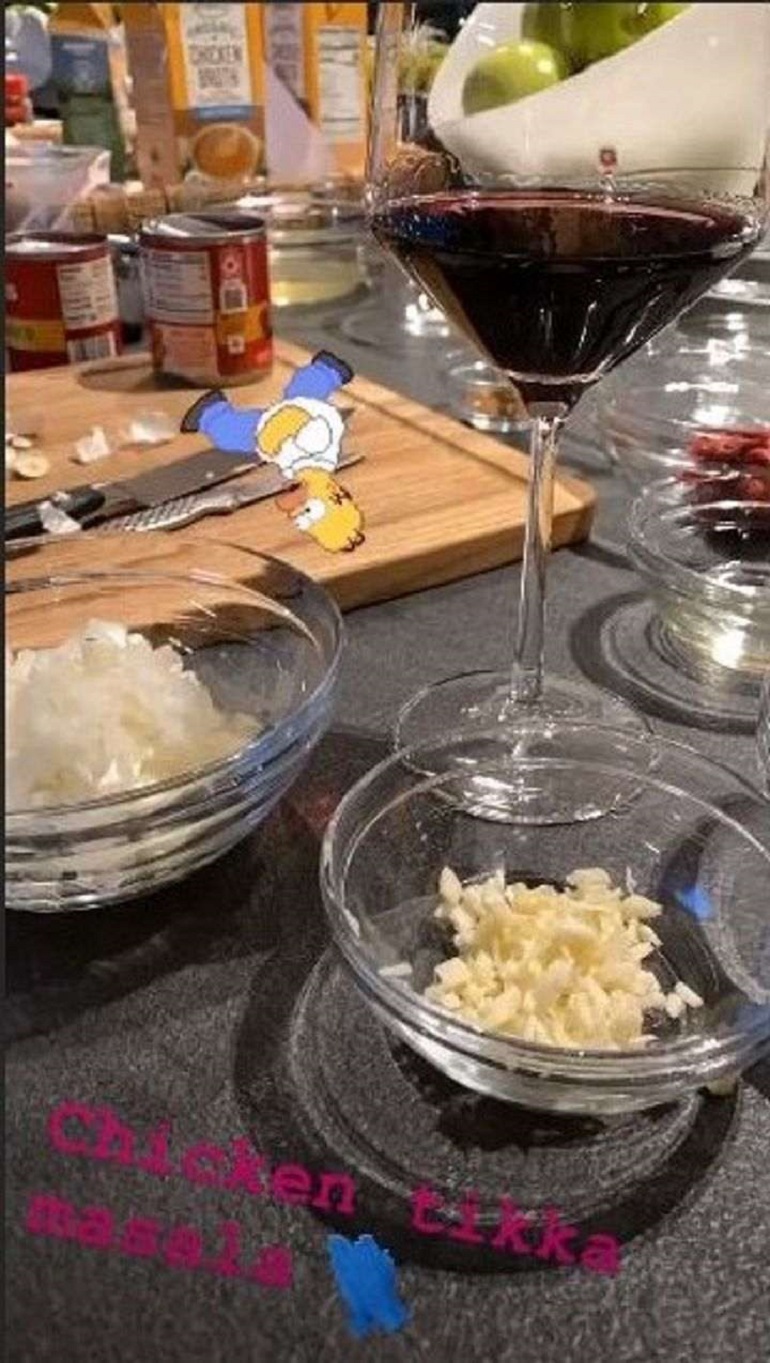 Joe Jonas Cooks Chicken Tikka Masala For Wife Sophie Turner
Recently, Joe took to his Instagram stories to share his prep the chicken tikka masala he was making for his beloved. Sharing a moment from his kitchen preparation, the story featured a glass of wine, diced onions, chopped garlic, cans of tomato sauce, a bowl of oil, and masalas.
While earlier this month, the singer had revealed that he was perfecting some British dishes to feed his wife, seems like it was time for something 'desi'.
Also Read: This Tamil Nadu Temple Has Been Serving Biryani As Prasad For 83 Years As Part Of Its Annual Festival
The Couple Is Enjoying Their Time In Quarantine, Atleast Sophie Is!
Meanwhile, Turner is loving being in quarantine with her husband. In an interview with Conan O'Brien on Conan At Home, Turner shared, "I'm kind of loving it. I'm an introvert, I'm a homebody. If I could stay at home all day I would, so this is great for me."  The Games of Thrones actor doesn't leave the house unless she has to go walk her dog.
According to her, everything seems to be working out in her favor here because she is getting to spend a lot of alone time with her husband. She says, "Joe is a real social butterfly and I struggle to lock him down and just spend time with me. It's like a prison for him, but it's great for me."
We feel you, Sophie! And we hope that Chicken Tikka Masala was yum!
Also Read: 6 Interesting Coronavirus Themed Foods From Across The World