Up for a golf challenge? One of the most scenic golfing spots in Kashmir is ready to woo you with its most challenging courses, designed under the guidance of the world's renowned golf course designer, M/S Robert Trent Jones II. Set in the backdrop of Kashmir and the enchanting valley's most scenic views, it is easy for you to get distracted while playing here. The Royal Springs Golf Course is an 18 holes golf course that challenges all golf players irrespective of their levels. The properties set up within the golf course have been built in a style reminiscent of vintage Kashmiri architecture. So a combination of challenge & Kashmiri charm is what awaits you at the Royal Springs Golf Course.
Golf Course Covering Hundreds Of Acres Of Land
Covering over 300 acres of land, the Royal Springs Golf Course has a five-star hotel, clubhouse, convention centre, and even lakes on its premises. Apart from these luxurious amenities, golfers can also view the magnificent ruins of Pari Mahal, built by Dara Shikoh. The cherry on the cake will be the wide variety of birds you'll witness during your visit. This combination design of this Royal Springs Golf Course is a setting that can hardly be equalled with any golfing course around the world.
View this post on Instagram
Also Read – Unlatch The Door Of Sagg Eco Village And Experience Kashmir's Forgotten Culture 
On-Point Aesthetics With Panoramic Views
Rolling hills, marshes, picturesque lakes, and the luscious greenery, Royal Springs Golf Club will make you fall in love with itself. The green grass and wildflowers offer golfers the best course during the peak season. If you are a learner, then choose to play a friendly game otherwise spend your time lazing and enjoying the beauty of this property.
The best time for golfing enthusiasts to visit this course would be during the summer season, April – September. And don't miss out on their luxurious and exclusive accommodations. From the stunning golf course to a world-class fitness centre, swimming pool, and multi-cuisine restaurant, the Royal Springs Golf Course is a spectacular property, nothing less than a treat for Kashmir travellers.
Location – Boulevard, Srinagar, Jammu & Kashmir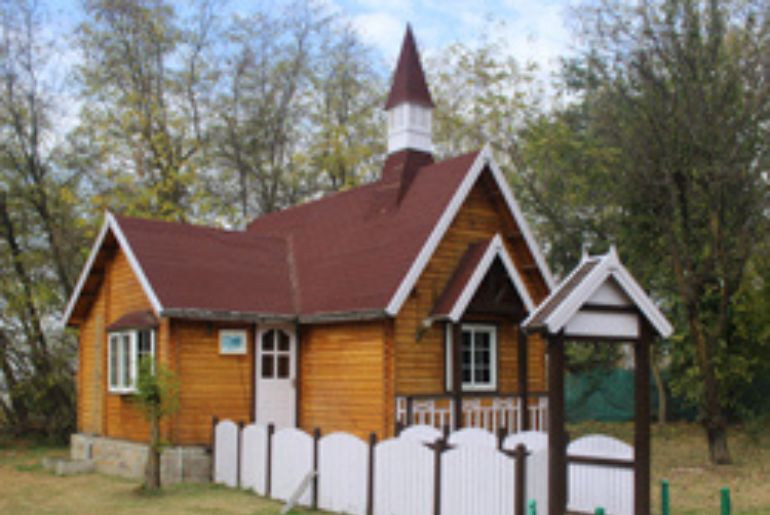 Also Read – Expats Drives 8000Km From Dubai To France Crossing 10 Countries In 21 Days In Golf GTI Car