Amidst the chaos of modernization, India seems to be forgetting its roots. And its once in a while you find someone or something trying to take you back to your culture and traditions. Sagg in Kashmir is a reminder of India's glorious and rich heritage.  Spread over 11 Kanals of land, Sagg Eco Village zooms past into Kashmir's authentic past. Sagg is Kashmir's first and only ecologically sustainable village. Do you plan to travel up the foothills of the Sindh river? Well, that's where you will find this cozy eco-village. And visiting Sagg is unlike any other experience. The mud cottages, wood, and wicker elements exude rusticity at its best. With scintillating natural charm and local cultural wisdom, the village is perfect to rediscover yourself.
Sagg Eco Village, A Hidden Gem Of Kashmir
Fayaz Ahmad Dar, the founder of Sagg Eco Village reveals that he studied for almost 20 years before launching the village. Dar calls Sagg a regenerative farm. The village is basically a cultural retreat center. On the Harmukh Foothills overlooking Sindh and Nigeen Valleys, Sagg sits in all its beauty. If you decide to visit the village you will be able to explore various recreational programs. The village also offers lifestyle products and services. Sagg also arranges interesting eco-educational tours, seminars, and mental health programs. You can also attend seminars here. Sagg, in a nutshell, is a learning experience that one should not miss out on!
Also read: We Dare You To Visit Drass In Leh, The Coldest Inhabited Place In India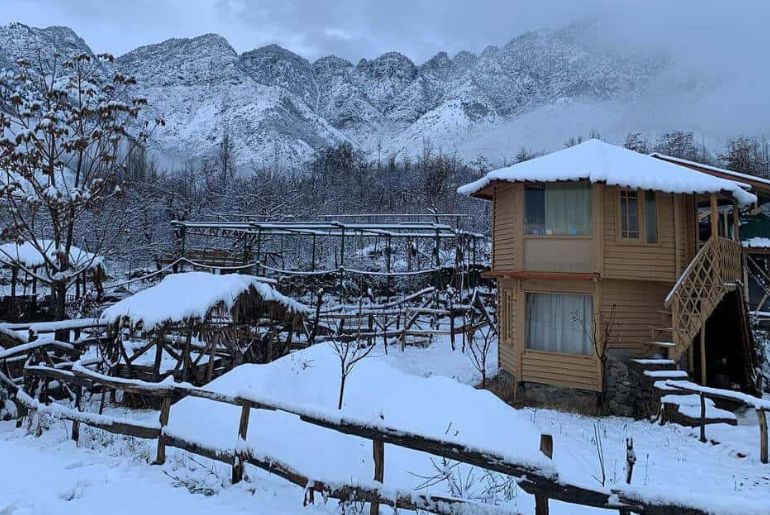 Sagg Eco Village Produces Its Own Organic Products
Sagg is a brand in itself. Kashmir prides on this eco-village. Natural ingredients, traditional recipes, and hand-crafted eco-friendly processes are what Sagg Eco Village believes in. The village also offers healthy and eco-friendly lifestyle utilities on sale. So if you are still skeptical about visiting Sagg, try buying one of their products. They offer an extensive range of products. From vegetables, and fruits to poultry and meat. You will also find a unique Kashmiri wuer which is a traditional mix of herbs and spices. The special recipe of Kashmiri wuer is rooted in the cultural ethos of Kashmir symbolizing age-old wisdom. Apart from these, you have wild honey, dried apples, a lotus stem, and a variety of pickles and jams. Dar reveals that their products embody values of the old culture and heritage of Kashmir.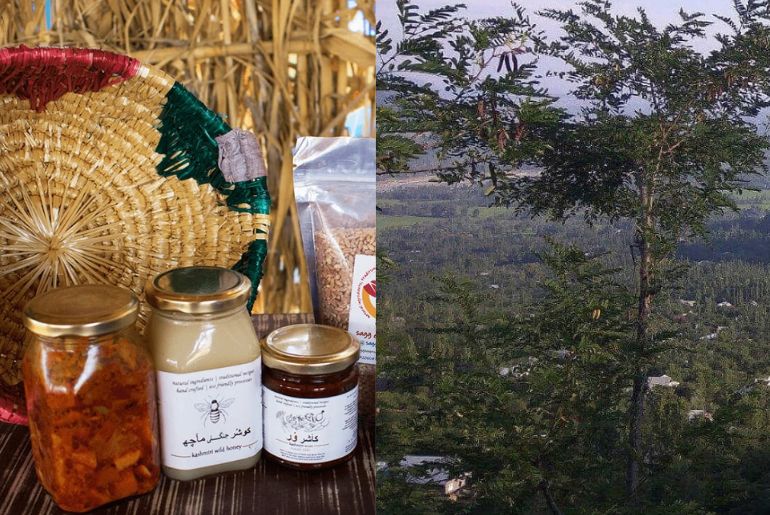 Also read: Sarbal: Kashmir's Last Hamlet Of Paradise Is A Great Find For Adventure Buffs
View this post on Instagram