More than half of the year is already behind us, and so it is not too soon to plan for Christmas. Plus, many countries are opening their borders for tourists, which means there is some ray of hope for our Christmas break. When it comes to Christmas, cities across the world all have their own unique way of getting into the spirit. Sure, there are some constants like decorated trees and twinkling lights, but different places all have their own traditions, from fruitcake tosses to tree-lighting ceremonies. But Lapland totally nails it when it comes to Christmas magic.
Also read: Finland: Go For The Ultimate Ice Driving Experience In Lapland This Winter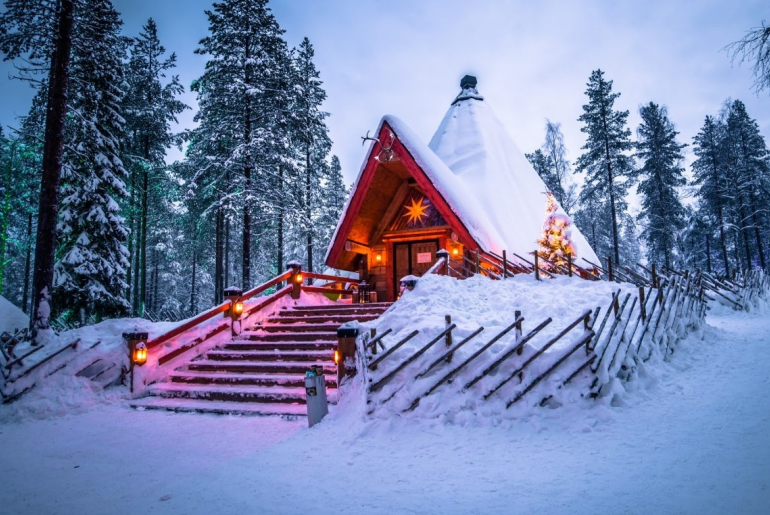 Opening Of Christmas Season 2020
The grand opening of Christmas Season 2020 takes place in Santa Claus Village on the Arctic Circle in Rovaniemi, Lapland on Sunday 8th November. The elves and local artists put on a festive concert that culminates in Santa Claus' speech. The event is free of charge.
The recent mitigations, announced by the Finnish government, to Finland's travel restrictions will enable travelling to Finland from key markets like Germany and Norway. However, travelling to Lapland during Christmas season would be possible through testing procedures. Chasing The Northern Lights? Here Are The Best Spots In The World That Offer An Amazing View!
Santa Claus Village – The Winter Wonderland
What could put you more in the Christmas spirit than visiting the Santa Claus Village? Meet the man in red himself and then warm up with a cup of hot chocolate and step out for a day of tobogganing or dog sledging in the fresh snow. Sounds exciting? You can even visit a reindeer farm to really put you in the spirit and who knows, you might spot one with a red nose.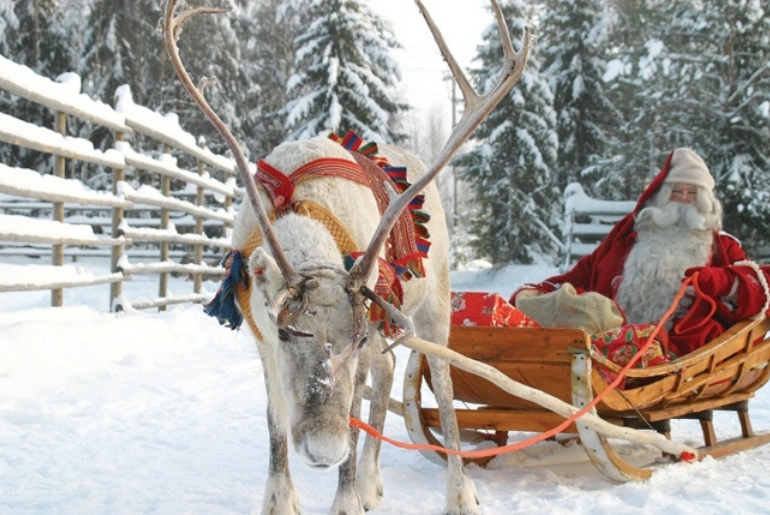 Meet Santa Claus At His Home In Rovaniemi
You can meet Santa Claus at his home. Yes, you heard that right. Santa Claus Village is open all days of the week for you to enjoy a Finnish meal with him and his family. You can even greet his elves, ride a reindeer and build gingerbread homes. You can reach Santa as soon as you land at Rovaniemi airport and take bus number 8 or the Santa Express, that takes off every hour from the city centre.
Rovaniemi is a magical winter wonderland and here are all the activities you can do here:
Enjoy The Northern Lights
The magical astral show is full-on display in the city from mid of August until early April. To watch the Northern Lights, you will need clear skies. Luckily, you will not have to walk too far from the city centre to find a magical light. Fancy Seeing The Northern Lights? You Can Now See Them From The Comfort Of Your Couch.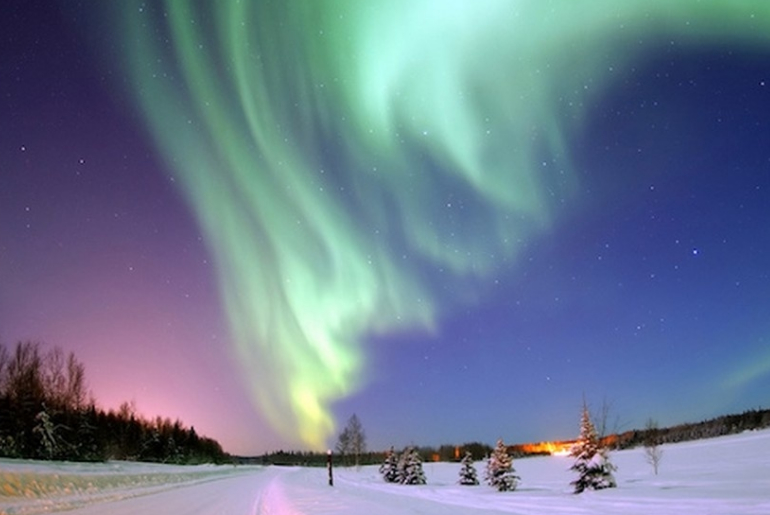 Ride a Husky Or A Reindeer
A visit to Rovaniemi is incomplete without a reindeer or a husky ride through the winter wonderland. Imagine chasing the Northern Lights on a sleigh. You can even visit a reindeer or husky farm and feed them.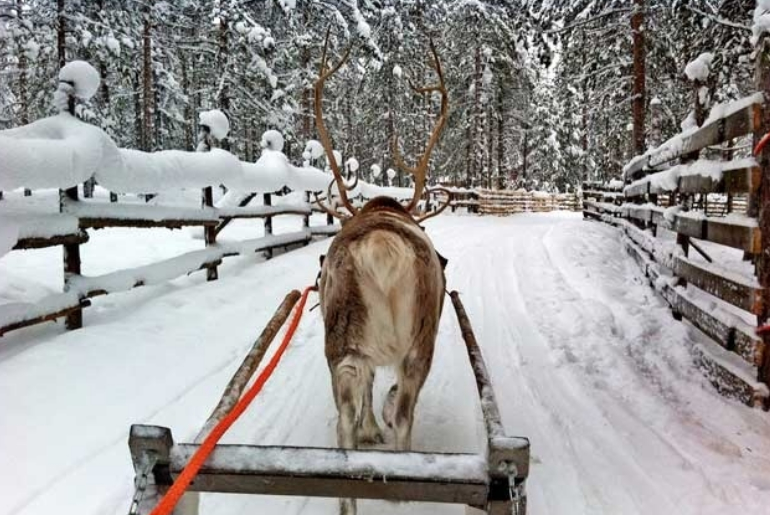 Go Ice Fishing
Reach the fishing spots by car, and snowmobile. Next, drill a hole, lower your bate and wait for the freshwater fish, find their way to you. Enjoy your catch for dinner.
Go Skiing
Whether you're a pro or novice or pro at alpine skiing or snowboarding, there's a class for everyone in the Santa Claus Village. Here are Top 5 Skiing Destinations From The UAE (In Under 5 Hours)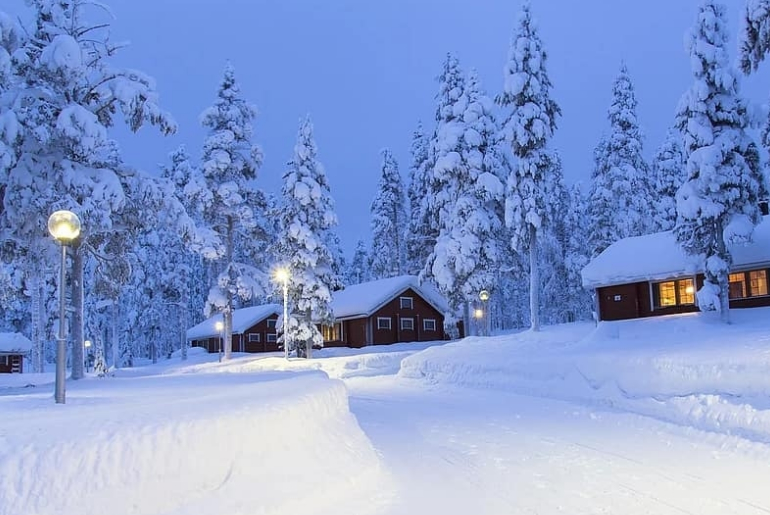 So get ready for spicy mulled wine and some yuletide spirit.