Got a long layover at Mumbai Airport? Of course, you can shop and relax in the lounge, but we have a better idea. You can explore all the art treasure at the Jaya HE Museum. Making things even better, there is an audio-visual app for passengers and travellers around the globe. The Audio Guide App will allow you to explore the art treasure of Jaya HE Museum spread across the departure terminals of T2. Now you can take a tour of the museum in the comforts of wherever you are lounging.
The Audio Visual Guides Are Free For Users
The Jaya HE Museum's app is a first in India for travellers at a Public Space. Mumbai Airport typically saw 48 million passengers travelling annually in the pre-covid era. The audio-visual guides are free for all users and you can listen to fascinating tales about the artefacts at the airport. Kerala To Open India's First Labour Movement Museum To Show Spirit Of Workers.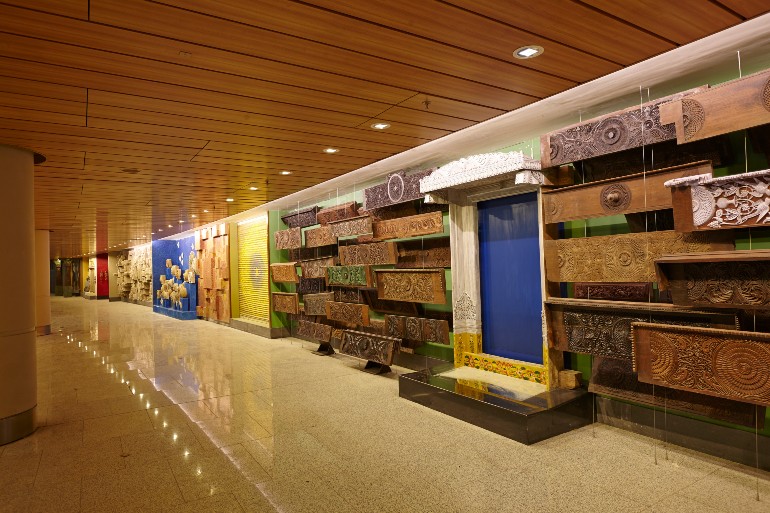 The Application Is Available On Play Store
The app is available on Play Store, APP Store, and has a web version that you can access by scanning the signage's QR code. The app narrations are a rich mix of images, videos, and voice, which will help enhance your viewing experience. Moreover, the app operates on the unique technology platform that allows you to listen to the narrations offline or airplane mode. Mumbai Airport Launches Express Covid PCR Testing For Departing Passengers.
A Path-Breaking Initiative
With the pandemic where travellers are still sceptical about moving around, the Audio Guide App program is a path-breaking initiative. With the new launch, the airport is leaving no stone unturned in providing comfort and convenience to passengers and the terminal's exceptional experience. Goa's Aguada Jail To Become Tourist Spot With Museum To Show Freedom Struggle
We will not mind the long layovers anymore.