The food from North Indian states has a distinct flavour of its own. Whether it's Kashmiri Wazwan, Kakori kebabs from Uttar Pradesh, Delhi's Butter Chicken or Chandigarh's Chole Bhature. So come, let's take you on a culinary journey across some sumptuous dishes from the states of North India. And you better get ready to drool over these dishes just as you did, when we took you across some amazing dishes in Odisha. 
Delicious Dishes From Kashmir  That You Must Have 
1. Wazwaan
This lavish 36-course meal has 15 to 30 dishes made of meat. It's eaten as a celebration banquet along with family and its one of the most popular dishes of the region. So you must add this dish right from Srinagar to your bucket list.
2. Nadur Monje
These snacks are made from lotus stems with a simple recipe. Lengthwise, the lotus stems are cut and filled with salt and Kashmiri chilli powder and then fried. They sound simple but are available at every stall and hence it has made it to our list
Also Read: 10 Scientifically Proven Foods To Boost Your Mood In Lockdown
3. Modur Pulav
This sweet Kashmiri pulao is made with cinnamon, saffron, milk and ghee. Locally grown saffron is used, thereby making the pulav flavoursome and fragrant. The next time you visit Kashmir, make sure to savour this delicious dish.
Dishes From Uttarakhand That Must Be On Your Wishlist

1. Kafuli
Kafuli is the most traditional food of Uttarakhand from Pahadi cuisine. It's offered to all guests and is a mix of Spinach and Fenugreek leaves with spices. This dish is a good blend of healthy nutrients.
2. Chainsoo
One of the most popular recipes in the Garhwal region is Chainsoo that's made with Urad dal. The speciality is the way its slow cooked for hours in an iron kadai.
3. Garhwal Ka Fannah
Garhwal ka fannah is considered as a staple diet in Mussoorie. This dish is not only delicious but is also appealing to the eyes. And its made with kulad dal. It's best eaten with rice.
Food From Uttar Pradesh You Should Savour 
1. Bharwan Chicken Pasanda
A true blue royal delicacy Bharwan Chicken Pasanda is hearty and wholesome. Chicken breasts are stuffed with khoya-cheese mixture and drizzled with coconut cashew sauce. It's a rich dish fit for kings.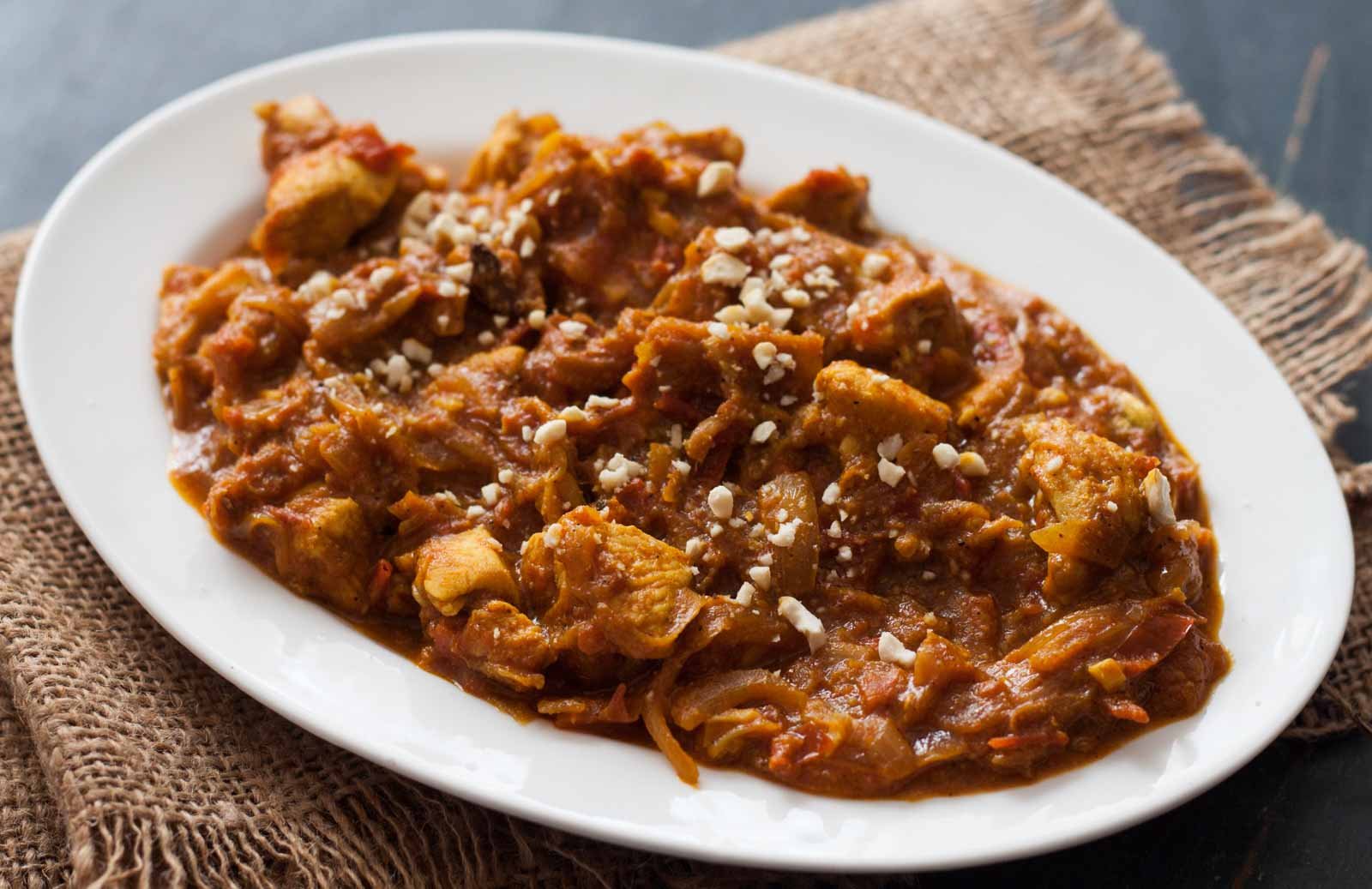 Also Read: 10 Best Food Memories Every 90s Kids Will Remember
2. Kaakori Kebab
A famous Nawabi recipe from Lucknow passed down through generations, Kaakori Kebab is named after Kakori city, which is on the outskirts of Lucknow. It is made with the finest meat of the lamb and a few spices.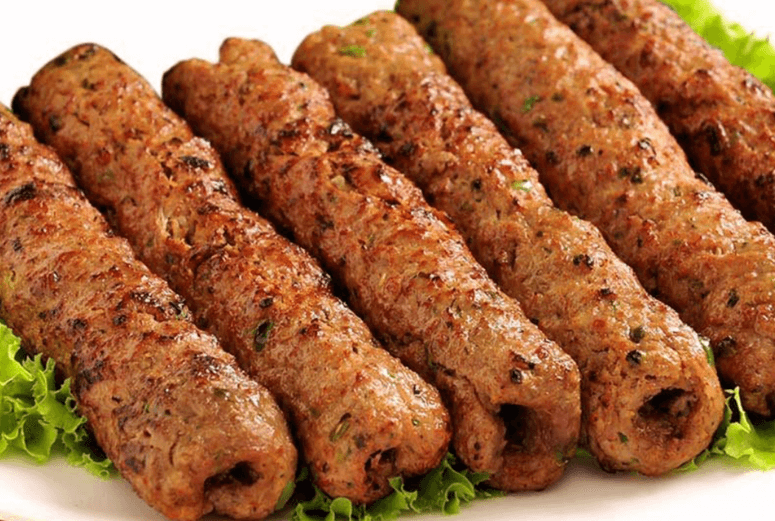 3. Bhindi Ka Salan
Bhindi ka salan is native to the Mughlai cuisine. The recipe tweaks the authentic Mirch ka Salan and uses ladyfingers instead. Crispy fried bhindi is tossed in a yoghurt-based gravy to make this dish
Dishes From Chandigarh That You Should Try
1. Chole Bhature
A must-have when in Chandigarh, Chole Bhature combines the richness of chickpeas in gravy with fluffy bhatures. When eaten together, they form an essential North Indian dish, which can be enjoyed any time, breakfast, lunch or for dinner. Bhaturas are made on a tandoor. On that note, did you know Indian Cricket captain Virat Kohli also loves Chole Bhature? 
2. Rajma Chawal
A typical north Indian street delicacy, Rajma Chawal is a rich pulse gravy served with rice. It is the most nourishing dish and also the very popular one amongst street food fans. Rajma Chawal always tops our comfort food list.
2. Sarso Da Saag & Makki Di Roti

A dish synonymous with Punjab, Sarson Da Saag and Makke Di Roti have won the hearts of millions across India. Mustard leaves are cooked with different spices and eaten with Makki di Roti. This dish is mainly eaten during winters as it gives a lot of warmth. Interestingly, Vortex South Serves Classic Sarson Da Saag As A Fondue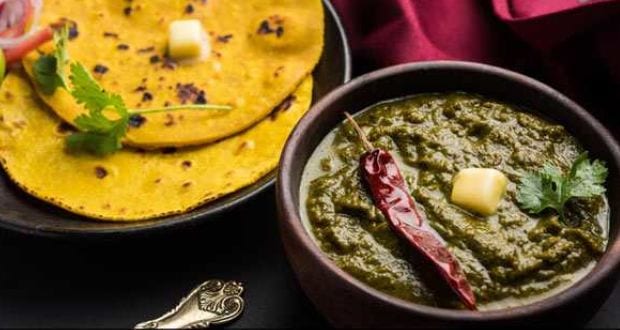 Dishes From Delhi That Will Make You Drool 
1. Butter Chicken
One of the most gratifying dishes on this planet, Butter Chicken originated from Delhi. Apparently the chef dropped some pieces of tandoori chicken in gravy and that's how the dish was born. This dish is made in tomato gravy with a lot of butter and chicken pieces
2. Nalli Nihari
The minute you enter old Delhi, the fragrance of food pulls you towards this lane. One such dish is the Nalli Nihari. This rich, spicy gravy of slow-cooked meat is served with tandoori rotis and used to be a favourite amongst royal families.
3. Paranthe
Paranthes are the pride of Delhi and there's even a lane in Chandni Chowk by the name Paranthe Wali Gully. From devouring it as a healthy breakfast to being a favourite amongst college students, parantha is a very versatile dish. In Delhi, you get different varieties of parantha that must make it to your bucket list.
Well there's so much variety in dishes from the North that we can't cover each one in this video. But these were few of our recommendations that you should try at least once.