After several glimpses of striking snow leopards in the Himalayas, it looks like their plea to boost their conservation has been heard. The hilly state of Uttarakhand will now be the host to India's First Snow Leopard Conservation Centre. Not just this, the work on developing city forests in the state has also begun! Read on to know more:
India's First Snow Leopard Conservation Centre To Come Up In Uttarakhand
It seems like Uttarakhand is on a roaring spree to conserve its beautiful natural beauty. The country's first snow leopard conservation centre will reportedly be built in the forests of Uttarkashi. This is a collaboration between the state's forest department and the United Nations Development Programme (UNDP). The conservation centre will also boost winter tourism in the state, apart from protecting the species.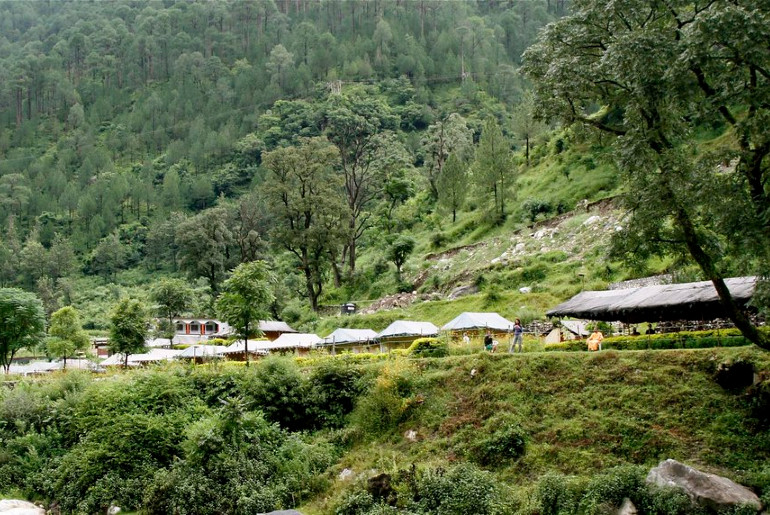 The state's forest department has already started executing its plan to develop city forests. Two of these will be in the plains, and four will be in the hilly districts of the Kumaon region.
Also Read: Elephants Spotted In Middle Himalayas Of Uttarakhand
Snow Leopards Are Found In Just 12 Countries In The World
Snow leopards are currently found residing in 12 countries, according to World Wide Fund for Nature, an organisation aimed at preserving nature. These include India, China, Afghanistan, Nepal and Bhutan. Their population is somewhere between 4000-7000, and they have been classified as Vulnerable species by the IUCN Red List. However, in April this year, snow leopard count crossed 100 in Spiti Valley.
Also Read: Rare Whistling Dogs Spotted In Gujarat After 50 Years
National Parks In Uttarakhand: The Best Of Nature's Diversity 
The state of Uttarakhand boasts of surreal diversity in its flora and fauna. The Gangotri National Park is home to species like blue sheep and Himalayan thar, while the Jim Corbett National Park is famed for its tigers. The state is also home to Nanda Devi National Park, and Rajaji National Park. Oh wait, did we tell you that you the Valley of Flowers is now open to visitors?  In the meantime, you can immerse yourself into these stunning vistas of the World's Biggest Tulip Garden in Uttarakhand:
Also Read: Uttarakhand Has A Glacier That Is Known To Be A Mythical Stairway To Heaven
Uttarakhand has recorded about 95 coronavirus deaths so far. And while tourism has opened up in the state, but visitors must follow pandemic-related guidelines issued by the government before making any plans.