The Madhya Pradesh government reopens National Parks in the state from June 15 for domestic travellers. The state does this in a bid to move towards normalcy in a phased manner as per the Centre's guidelines. The state forest department issued a circular regarding the opening of national parks from June 15. Madhya Pradesh Tourism Board (MPTB) states the parks' buzzer zone will remain open during the monsoon season. The tourism board fumigated and sanitized the premises of tourist destinations following the guidelines issued by the Ministry of Home Affairs(MHA). Madhya Pradesh wants to attract tourists from within the state and from neighbouring states to its National Parks.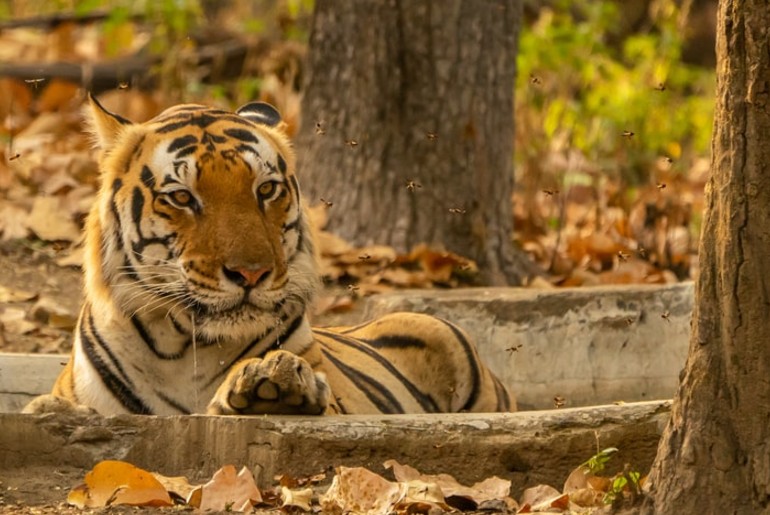 MP Government Reopens National Parks From June 15
Madhya Pradesh government reopened its Tourism Development Corporation hotels, resorts and many private properties as tourist destinations. The state forest department put out a circular regarding the reopening of National Parks from June 15. The buffer zone of the parks or the area imposed with restrictions for the conservation of wildlife remains open during monsoon season.
Also Read: Madhya Pradesh Tourism Promotes Caravans To Explore The Heart Of India In COVID Times
Sonia Meena, MPTB Additional Managing Director states to media houses that their promotions for inbound tourism are very strong. Wildlife is one of its most attractive products. She further reveals that opening up tourist attractions gives a sense of returning to normalcy. Meena states that they see great potential after reopening the state's destinations like wildlife, heritage, pilgrimage leisure and adventure tourism opportunities. Kanha Tiger Reserve is one of the most sought after wildlife reserves in Madhya Pradesh that attracts alot of tourists from across the country. 
Tourist Spots Fumigated And Sanitized As Per MHA Guidelines
She states that the tourism board followed the health protection, safety and hygiene instructions. The tourism board sanitized and fumigated the premises of sightseeing spots according to the guidelines prescribed by the MHA. She adds that they are also maintaining all hygiene and social distancing norms and SOP issued by the Ministry of Tourism.
Meena states that people from within and the neighbouring states are the first segments of travellers that they are looking to attract. She points out that since Madhya Pradesh is surrounded five states. So it's easy for people to travel from those states by car. Sonia Meena reveals tat they initially expect people to tea small or weekend trips of 3-4 days itinerary. And for them, Madhya Pradesh has several attractive destinations. And this is the reason why Madhya Preadesh bagged a spot among the top 3 best value destinations in the world  
Bookings For Madhya Pradesh National Parks Open From June 15 To 30
Madhya Pradesh forest department's Wildlife Safari Reservation portal reveals bookings for several national parks in the state are open. National Parks like Bandhavgarh, Kanha, Pench and Sanjay-Dubri Tiger Reserve are open for bookings from June 15 to 30. Tourists can book their permits and visit these wildlife reserves. But before planning, do check with them for the latest safari rates, passengers per safari vehicles, protocols to be followed etc.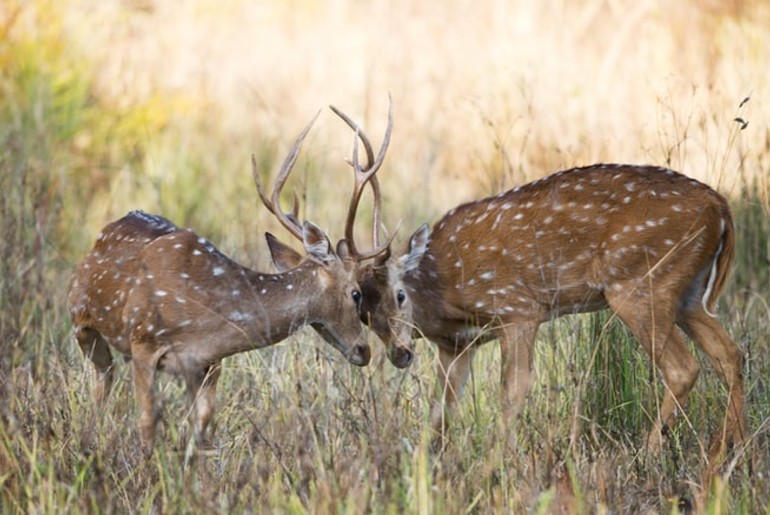 The Hitavada reports that forest officials have created special sanitization spots for visitors and vehicles at various places. All tourists, guides. employed and vehicle drivers must wear face masks and sanitize their hands as per the set guidelines. Moreover while visiting these national parks, medical staff will conduct thermal screening of visitors. Entry for kids below 10 years of ages and senior citizens, above 65 years of age will not be permitted to enter the forests. Madhya Pradesh offers magnificent national parks and jungle safaris to wildlife enthusiasts and you will be left spoilt for choice here.