Kashmir, most rightly so is called the "Heaven on Earth." It has something new to offer every kind of traveller, the honeymooners, adventure junkie, the eager explorers and more. While you sit in the comfort of your home looking for amazing things to do in Kashmir, we suggest you push the envelope. Why just amazing, aim for magical? After all, Kashmir is truly "Heaven on Earth" right? So, here are 6 magical experiences you must add to your Kashmir itinerary when you travel after the pandemic.
1. Shikhara Ride At Dal Lake
Let's tick off the most beautiful, yet most obvious one from the list first. Yes, it's the iconic Shikhara ride at Dal Lake. Have even been to Kashmir if you haven't sat in a houseboat in Dal Lake? Enjoy serene views of the crystal blue lake as you glide along the waters and leave the materialistic world behind.  During winters, you can enjoy the chills of Kashmiri winters in the houseboat and watch the stars twinkling in the night sky, and moonlight glittering away its reflection.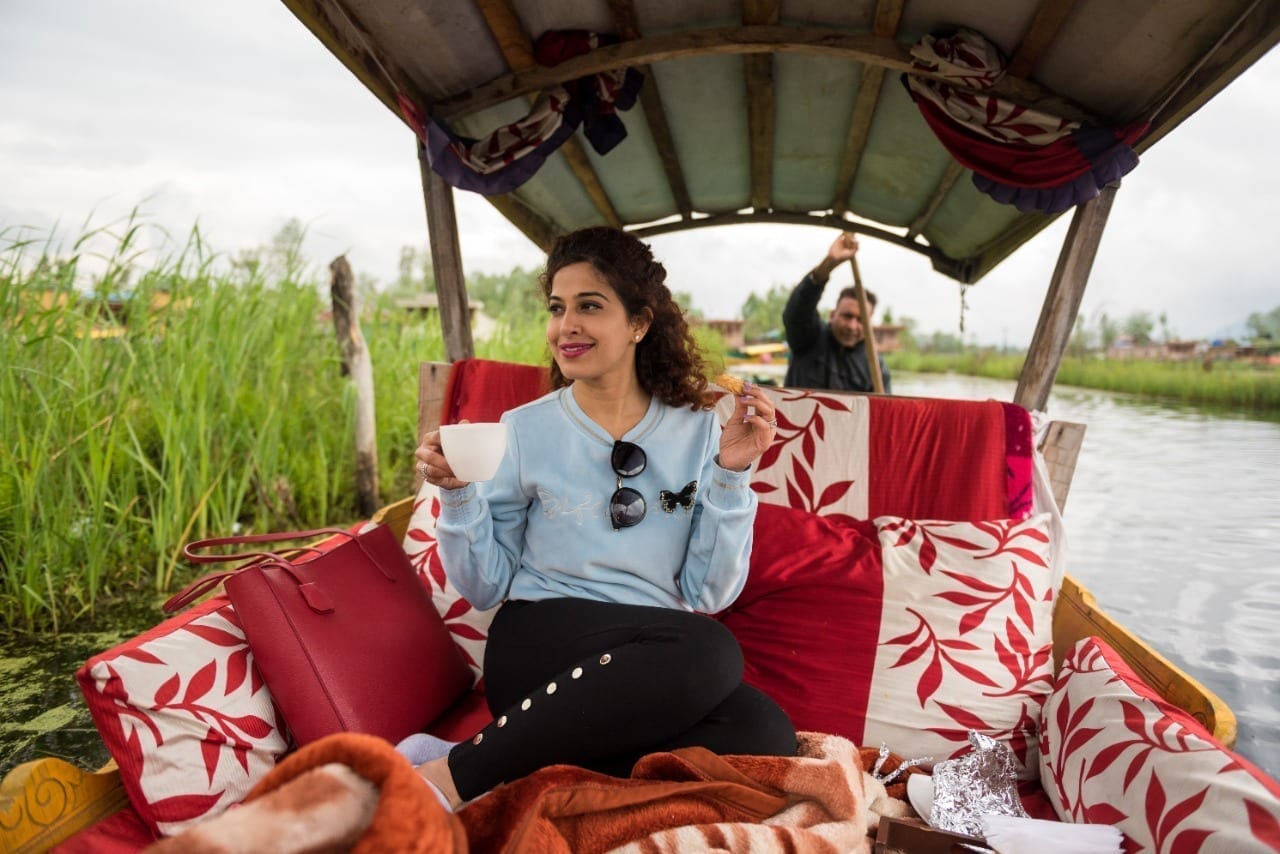 Also Read: I Love My India Ep 6: Heaven On Earth & Srinagar, Kashmir
2. Gondola Ride At Gulmarg
In Gulmarg, you can and you must enjoy the panoramic views of the majestic mountains and serene lake from high up in the sky. How? Well, get on a Gondola ride at Gulmarg Valley! Gondolas are Kashmir's official cable cars. This is the world's second-highest operating cable car, and we'd say it beats the one in Switzerland when it comes to sheer beauty. The cable car ride gives you the chance to experience a bird's eye view of Gulmarg Valley covered in a blanket of snow or lush green vegetation.
Also Read: I Love My India Ep 7: Exploring Srinagar With A Local Taxi Driver
3. Head To The Shalimar Bagh
The famous Mughal emperor- Jahangir built Shalimar Bagh in the year 1916 AD for his beloved wife Noor Jahan. This three-terraced Mughal garden in Srinagar is connected to the Dal Lake. With 410 fountains, views of the grand Himalayan ranges and potted flowers, Shalimar Bagh is an epitome of beauty.  You must head to the Shalimar Bagh, as you'd realised by now that it's no ordinary garden. Infact it's known as Chini Khanas or arched niches behind the waterfalls in the gardens. The niches were lit with oil lamps at nights during the Mughal period. Today, it still continues to look nothing less than a fairytale.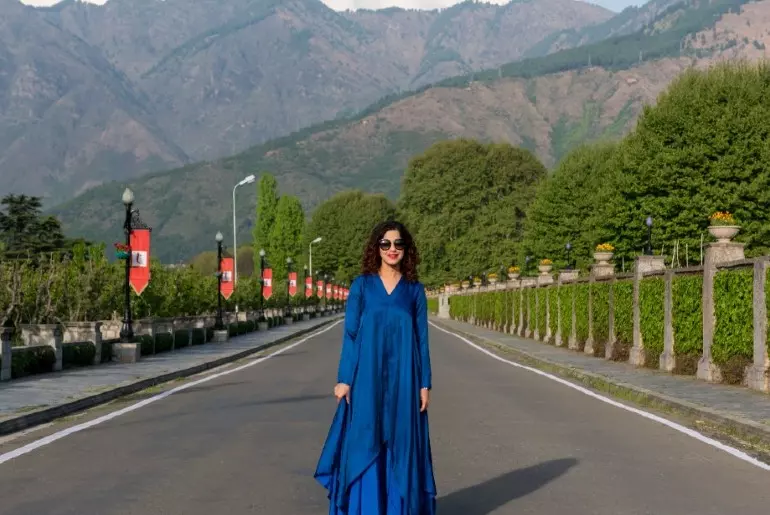 4. Explore The Kalaroos Caves That Might Be Secret Tunnels To Russia
Nestled in the Kalaroos village of Kashmir's Kupwara district, the Kalaroos caves are known to have secret tunnels that end in Russia. Infact the name Kalaroos comes from the word, Qil-e-Roos which actually means Russian Fort. When you explore the Kalaroos Caves, you'd come across a giant stone called Satbaran with seven doors. Locals state that the seven doors symbolise seven distinct routes to Russia and other countries. Legends say that Russians used to enter Kashmir through the secret tunnel. Inside the cave, you will come across a discoloured board with some foreign inscriptions written on it. Many believe that Satbaran was a temple where the Pandavas used to worship and the caves hid stunning water bodies.
Also Read: Travelling To Kashmir? 6 Dreamy Hotels To Book In Srinagar & Pahalgam
5. Fishing At Kishanganga River
The high altitude Himalayan village of Gurez is perched at a height of 2400m.  Gurez is one of the most magical places to visit in Kashmir. It houses snow-coated mountains, exudes a sparkling view and most importantly, has the Kishanganga River flowing through the valley. The Kishanganga River is a fishing hub. Sit by the river surrounded by lush greenery and fish for fresh trout. The river is known to have world-class trout that's best for food and sport. If you're not up for fishing then just trek to GurezValley to witness endless forests, potato and maize fields and a number of exotic wild animals like the brown bear and snow leopard.
Also Read: Sara Ali Khan Gives Vacay Goals From Kashmir With Breakfast In Snowy Slopes & Dip In Heated Pool
6. Camping, Mountain Biking & River Rafting For Adventure Enthusiasts
Adventure junkies, if you thought Kashmir was just about houseboats, shopping, eating and romance, then you couldn't be more wrong. Kashmir screams adventure if you know where to look. Explore the green valleys and snow-capped mountains on mountain bikes. The popular cycling routes include Srinagar to Sonamarg, Sonamarg to Manasbal lake, to name a few. Go paragliding at Sanasar, Harwan and Gulmarg. If you're a water baby then try your hand at river rafting at Zanskar. Pitch your tents at night in the Leh and Ladakh region to enjoy camping to the fullest.
Post pandemic, domestic travel will surely pick up. And let's remind you that Kashmir is no less than Switzerland, is infact ist's much more beautiful, homely and welcoming. From adventure, romantic escapades to a family vacation, you can have it all here with these magical experiences.