New York's iconic Union Square, which is, a part of multiple movies, is all set to get a makeover. The landmark area, known for its bustling traffic, will now transform into a pedestrian-friendly, car-free zone. Here's everything you must know about this new $100 million makeover.
Also read: You Can Now Walk Or Bike From New York To Canada In A Newly Launched Trail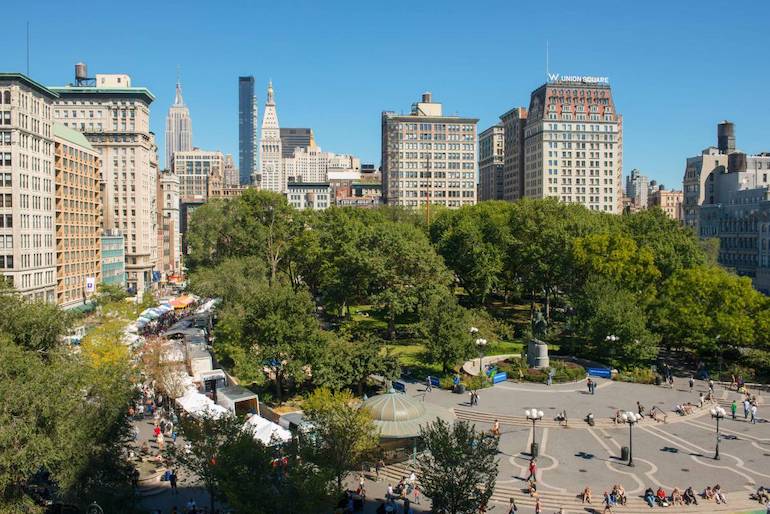 The Makeover Of Union Square Will Increase Pedestrian Space By 33 Per Cent
Reports in Time Out, state that the Union Square Partnership has teamed up with architecture firm- Marvel to transform the Union Square. The transformation plan, which is about to cost $100 million, involves closing certain streets to traffic and extending the park to nearby buildings. This makeover will increase pedestrian space by 33 per cent.
Also read: New York Honours Sikh Community; Co-Names Street Punjab Avenue
The pedestrian area would be expanded with more seating, creating a town square feel, that has more space for people to walk without crowding. Besides this, people can also expect new plants, trees, benches, and more. The place will not only be a boon for New Yorkers, but the added greenery and space will also add more to the charm of New York City.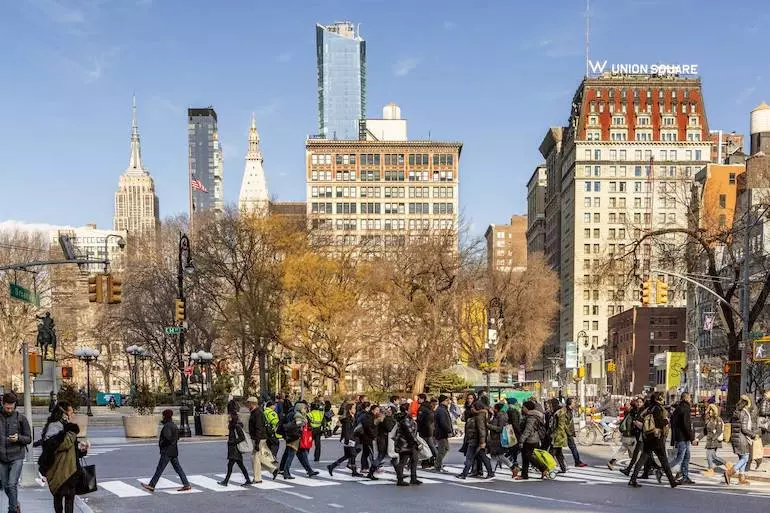 The Makeover Plan Will Also Prioritize Streetscape
Well, in terms of the plan, it also includes upgradation of various amenities like public restrooms, bike parking, improved wheelchair access, better lighting, drainage and more. This new plan will also prioritize streetscape and open space for pedestrians, cyclists, and surrounding vendors.
Also read: You Can Now Rent Tiny Airbnbs With A Personal Mini Vehicle In California & New York For Just $1 Per Night
The final date of this plan hasn't been disclosed yet. But the plan sounds quite good. And if things fall well in place, we may get to see a better side of New York, when we visit the American city in the future.