At one time, the television used to be popularly known as the 'idiot box'. In today's world, the term is definitely more appropriate for the mobile phones with 24*7 internet connectivity. They have disconnected us from the real world and have gulped us into an 'intangible' virtual world. We're always active on our social media platforms like Facebook, Instagram and Twitter. We keep checking feeds of others and keep flooding our walls with posts. We're active on our chats but are absent for real conversations. This has become a process, an addiction and we all have fallen prey to it. Thus, at some point in time, a tech detox is highly crucial to say goodbye to the virtual world and experience the beauty of the planet Earth in its truest form.
'Digital detox' isn't just a modern-day term, its a therapy. And to treat yourself with this therapy, you definitely need to visit these no-internet zones in India. In fact, sometimes the best way to lose yourself in nature is to lose your cellular network!
1. Nako, Himachal Pradesh
This remote hamlet in the Trans-Himalayan region of Himachal's Kinnaur District is loved for its breathtaking lake and the beautiful monastery. Dwelled by only around 128 families, it is one of the most secluded zones of the country perched at an elevation of 11,893 feet.  Locals here live by rearing yaks, horses, kines and more. Also, this eco-resort in Himachal lets you stay inside domes.
2. Nathang Valley
In the remotest corner of East Sikkim on the Old Silk Route of India lies a valley, that fits into the truest definition of a paradise on Earth. Wrapped entirely in snow for about four months from January to April, the Nathang Valley is located at one of the highest points of the Indian subcontinent, at 13,500 feet above sea level.  The zig-zag road taken to drive up to this place is literally 'above the clouds'. Chilled winds blow across this valley all around the year.
3. Chitkul, Himachal Pradesh
Chitkul is a charming Himalayan village which is nestled by the wildly roaring River Baspa. Located in the Kinnaur district of Himachal Pradesh, it is known as the last village on the Indo-Tibetian border.  Chitkul was also the shooting location for Imtiaz Ali's Love Aaj Kal. The hill station is known for its clean air, majestic mountains,  and its winding roads. It remains untouched from mass tourism, and that's what makes Chitkul a must-visit place.
Also Read: This Quaint Hostel In Himachal Has Colourful Murals & Beds Starting At ₹494
4. Zanskar, Ladakh
Ladakh has never failed to captivate us with its mesmerising beauty. With lofty snow-capped mountains, rugged terrains and deep valleys, it is one of the highest and most picturesque destinations. At Zanskar, Ladakh, you can detach yourself from the digital distractions and feast your eyes on the ravishing confluence of the green-tinged Indus river and the shiny blue Zanskar river.
5. Changlang, Arunachal Pradesh
Changlang is a remote district of Arunachal Pradesh encompassed by pristine cloud-clad mountains and echoing greenery. There are many noteworthy places to visit near Changlang like Lake of No Return, Namdapha National Park and Tiger Reserve, Nampong, Miao and loads more. The culture at Changlang is intriguing too, and more than 50 dialects are spoken here.
6. Andaman and Nicobar Islands
Internet is unachievable in these southernmost islands of the Indian subcontinent. At Port Blair, you might get a connection but that too would be very feeble.  But who needs the internet where there are deep oceans, gorgeous blue waters, breathtaking sunsets and warm white sands?  Far away from the chaos of the city, if you hear anything at the calm beaches of Andaman, it would be the sound of the ocean, the soothing breeze and the sound of your heart beating.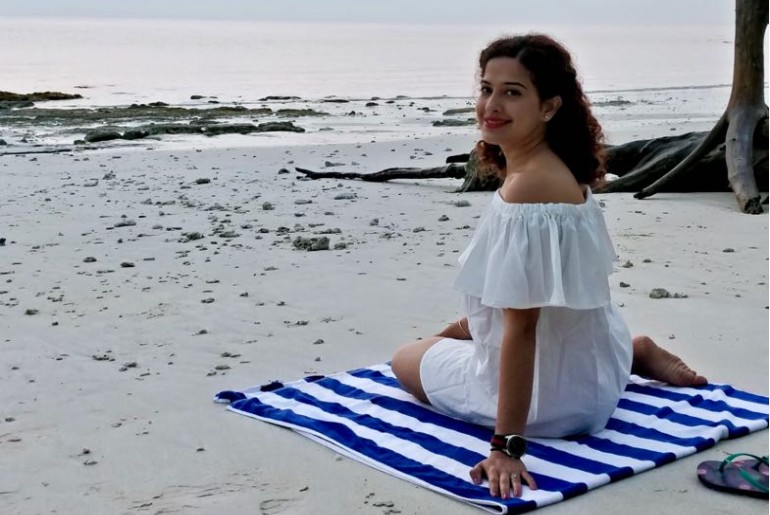 Also Read: This Treehouse In A Middle Of A Forest Has A Pool Overlooking The Andaman Sea
Meanwhile, did you know about the highest permanent village in India?