As India is currently facing one of the hottest years on record, 50-year-old Alia Wasim sits in her home, that's no less than a scenic hill station.  The homemaker, a plantaholic has grown 3000 different types of plants in her home and transformed her space into a 'Mini Hill Station'. Need a sure shot solution to beat the scorching summer heat? Well, plant sapling. Here's Alia Wasim's green story.
Inspiration To Transform Noida Home Into Hill Station
Born and brought up in Tamil Nadu's famous hill station, Kodaikanal, Alia Wasim spent her childhood in a 28-acre garden house. Her parents had green thumbs and loved growing fruits, vegetables and flowers. She revealed to The Better India, that staying in Kodaikanal sheltered her from the harsh heat and pollution of a bustling city. So, when she shifted to Noida she dearly missed the lush greenery, tall trees and cool weather of her hometown. If she had to stay in a hot city, why not make it cool in her own way. This was her inspiration to transform her Noida home into a mini hill station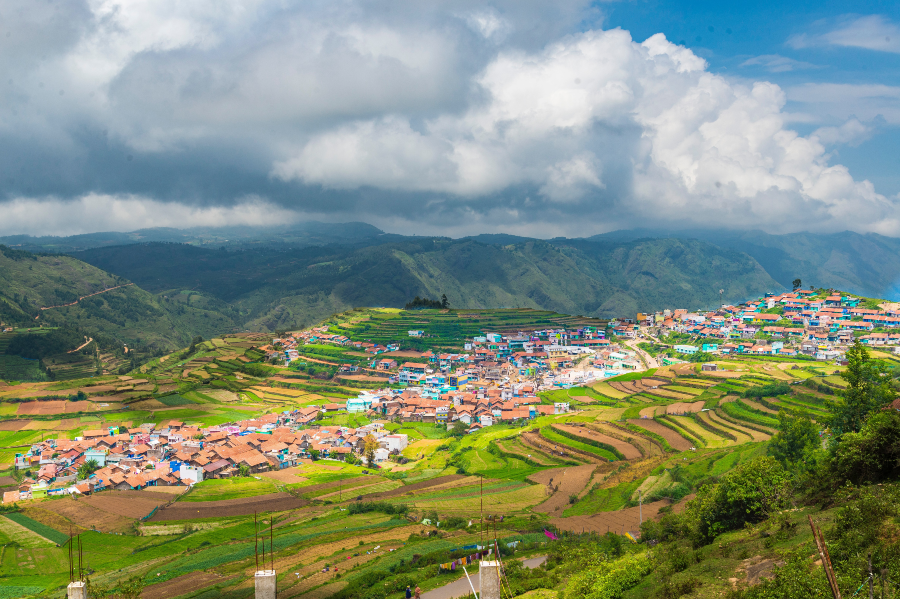 Also Read: Mysuru Woman, Hashmath Fathima's Garden Wins 11 Awards In A Row
Alia Grows 3000 Different Types Of Plants In Her Home
What started with just 15 saplings in her previous apartment in Noida, has today transformed into 3000 plants in her current residence. Alia grows fruits like peaches, guava, pomegranate, papayas and chikoo in her garden. That was just her fruit garden. Her vegetable garden includes chilli, ladies' fingers and brinjals. Don't get green with envy to know that Alia Wasim enjoys farm-to-table meals every day. The secret behind her mini hill station is the organic compost manure that she uses. Her place is lush green, scenic and simply stunning.
Also Read: This Open-Air Cafe In Mysore Offers A Fairytale Dining Experience With Fresh Wood Fire Pizzas & Wine
Her Home Is Like Travel Destination
Alia Wasim doesn't just grow plants in one space of her house. In fact, she has six expansive spaces- four balconies and two patios for growing every variety of plants that her heart desires. Alia revealed to The Better India that her favourite is the bougainvillaea. And she has not one but 12 different varieties of them. Thanks to the vast green cover, Alia Wasim enjoys a hill-station like weather every single day. There's fresh air, a cool breeze and lush greenery, similar to her home in Kodaikanal. The plantaholic through her story wants to inspire everyone to plant at least one sapling in their home. She guarantees it's a decision that will make you proud and leave you with a happier and healthier home. If you are a nature lover too, then go on a virtual tour to the World's Biggest Tulip Garden in Srinagar.