Who said you have to go all the way to Switzerland for that insta perfect vacation? Just head to Himachal Pradesh and a mini Switzerland will be waiting for you right there at this hidden gem of a beauty called the Prashar Lake located in the Mandi district. This pristine lake at an unbelievable height will have you in awe as you take in the green surroundings, a hint of snow, the pretty wooden cottages, you'll be expecting Raj with his ukulele going Tujhe Dekha….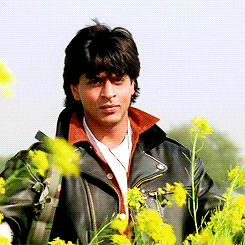 Also Read: Exploring Renukaji; Himachal's Secret
All You Need To Know About Prashar Lake
Situated at an elevated point of 2730 meters above sea level, this too-good-to-be-true-but-is-in-fact-true lake, in the shape of an oval, sits about 49 km from the town of Mandi in Himachal Pradesh. It lies in the Kullu region of the majestic Dhauladhar range of mountains. And right beside it, you will find a temple built in the Pagoda style by the King of Mandi way back in the 13th century. It was a tribute to a great sage called Prashar which is what the lake is christened as too.
When To Visit
The best time to visit this serene landscape in a year would be from the months of April-July and then September-November to enjoy the pleasant weather and magnificent view of snow-capped mountains and the stunning Sutlej river in the distance, Prashar lake up close.
Note: The lake stays frozen throughout the winter.
How To Reach
The nearest airport to the Lake Prashar is Bhuntar Airport in Kullu from where the most popular mode of reaching this point is through a lively and stunning trek. Mandi is the closest town which is 49 km away as mentioned above. If you wish to take the trek, the starting point will be Panarasa from where you will reach Jwalapur village and then finally Lake Prashar. On average, it will take you 2 days to complete the trek.
So when are you leaving to witness this piece of paradise that is definitely no less than Switzerland?
Also Read: 5 Unexplored Places In Himachal Pradesh