Here's a piece of heartbreaking news for gamers. One of the most sought-after entertainment and gaming centres among the youth, Smaaash is finally shutting down owing to acute financial crunch amid the coronavirus pandemic. The company had managed to cross ₹3 billion in sales in 2019 after receiving around five million footfalls in over 45 of its branches. It was anticipating to draw 10 percent more people in 2020. But unfortunately, the pandemic happened, and with dwindling footfall in its gaming arcades, it was struggling to make ends meet in the last few months. Unable to stay afloat in the face of these harrowing challenges, Shripal Morakhia, the CEO of Smaaash, finally sent an e-mail to his employees announcing the closure of the 8-year old company. Airbnb too had to lay off nearly 1900 out of its 7500 employees amid the slump.
The Journey Of Smaaash Comes To An End
Smaaash came into existence in 2012 with its very first centre covering around 40,000 square feet in Mumbai. It gradually spread out to other cities like Bangalore, Hyderabad, Gurgaon, Noida, Jaipur, Pune, Gwalior, Jamshedpur, Delhi and more.
It had also opened centres in Jeddah and Saudi Arabia. With Sachin Tendulkar as the ambassador, Smaaash offered entertainment options like cricket, football, bowling, go-karting and even high-definition virtual games.
With simulation sports technology, the company blended virtual reality with music-based entertainment to render unparalleled gaming experiences.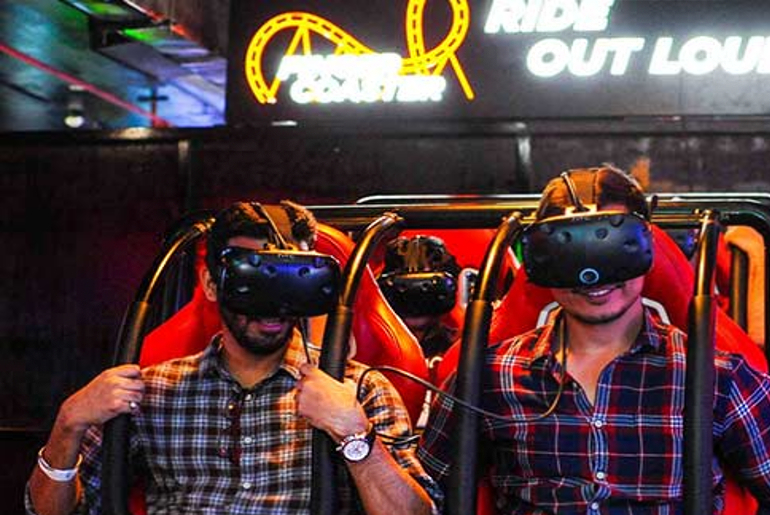 Smaaash used to call itself a gaming centre "that marries sports, virtual reality, music and dining into an immersive, evolved, interactive and innovative social experience for family, friends and children alike." Here's a look back at Mumbai's biggest Trampoline Neon Party by Curly Tales at Smaaash in Lower Parel:
Also Read: Air India Pilots Get Fired After Saving Thousands Of Stranded Indians During Vande Bharat Mission
CEO Of The Company, Morakhia, Informed His Employees About The Shut Down Via E-mail
Prior to the pandemic, Smaaash was growing by leaps and bounds. But as per ET reports, a couple of days before, Morakhia sent a e-mail to his team stating, "I am sorry that despite my best efforts I have failed to save the company from its premature death." He added, "I am saddened that a dream called Smaaash had to end in this manner."
Also Read: 25% Of Mumbai Shops May Shut Down If Situation Doesn't Improve By Diwali
A large number of companies worldwide, especially the ones in the travel, hospitality and entertainment sectors are bearing the brunt of the lockdown. The world's second-oldest airline Avianca has also filed for bankruptcy due to COVID-19. Many restaurants in cities like Delhi, Mumbai and Bangalore closed their doors permanently, failing to cope with the loses. The pandemic has created a hard time for masses, both in terms of health and money. The best we can do now is follow the guidelines of safety and social distancing to ensure that the virus is put at bay at the soonest. Meanwhile, here are some ways to revive Indian tourism post lockdown: