The UAE government announced a new rule for all residents returning to the country. Pre-departure Covid tests are now mandatory for all those returning to the UAE with a valid residence permit. The new rule will be effective from 1 July. In addition, the test must be conducted 72 hours prior to departure and must be done ONLY in one of the government accredited laboratories.
Residents Leaving The UAE Must Take Permission
In addition, Dubai residents who are travelling abroad this summer must apply for permission from the government before booking a flight. The GDRFA can then reject on approve the request on precautionary grounds. However, the list of countries that could trigger a rejection have not been listed.
Returning UAE Residents Need Pre-Departure Covid Test
Further, the UAE government also announced that pre-departure COVID-19 tests will be mandatory for returning travellers with a valid residence permit. The new rule will be effective from July 1. Passengers who fail to carry a negative covid test 72 hours before departure will not be permitted to travel. The Covid test can be carried out in an accredited laboratory, currently found in 106 cities across 17 countries. More test centers will be added in the coming weeks.
Key guidelines for all returning #UAE residents with valid permits.#YouAreResponsible#We_Are_All_Responsible pic.twitter.com/wbmYMVKPDY

— NCEMA UAE (@NCEMAUAE) June 28, 2020
In case of travelers coming from a country that does not have an accredited laboratory, test will be done upon arrival. Passengers will then be directed for a 14-day quarantine. Individuals will bear all costs for tests and quarantine.
Dubai is all set to reopen borders for international tourists from 7 July. Also, here's how Emirates plans to welcome tourists back to India.
Those who test positive upon arrival will be self-isolated until the results are negative. Residents who test positive will be shifted to a government quarantine facility at their own expense. Meanwhile, here are 5 hotels where you can quarantine in Dubai. 
Emirates Resumes Services To 48 Destinations
Emirates is set to offer passenger flights to seven additional cities from July. As of today, Emirates has resumed operations to more than 30 destinations. This takes the total number of destinations that Emirates is offering to 48, facilitating additional travel options through connections in Dubai.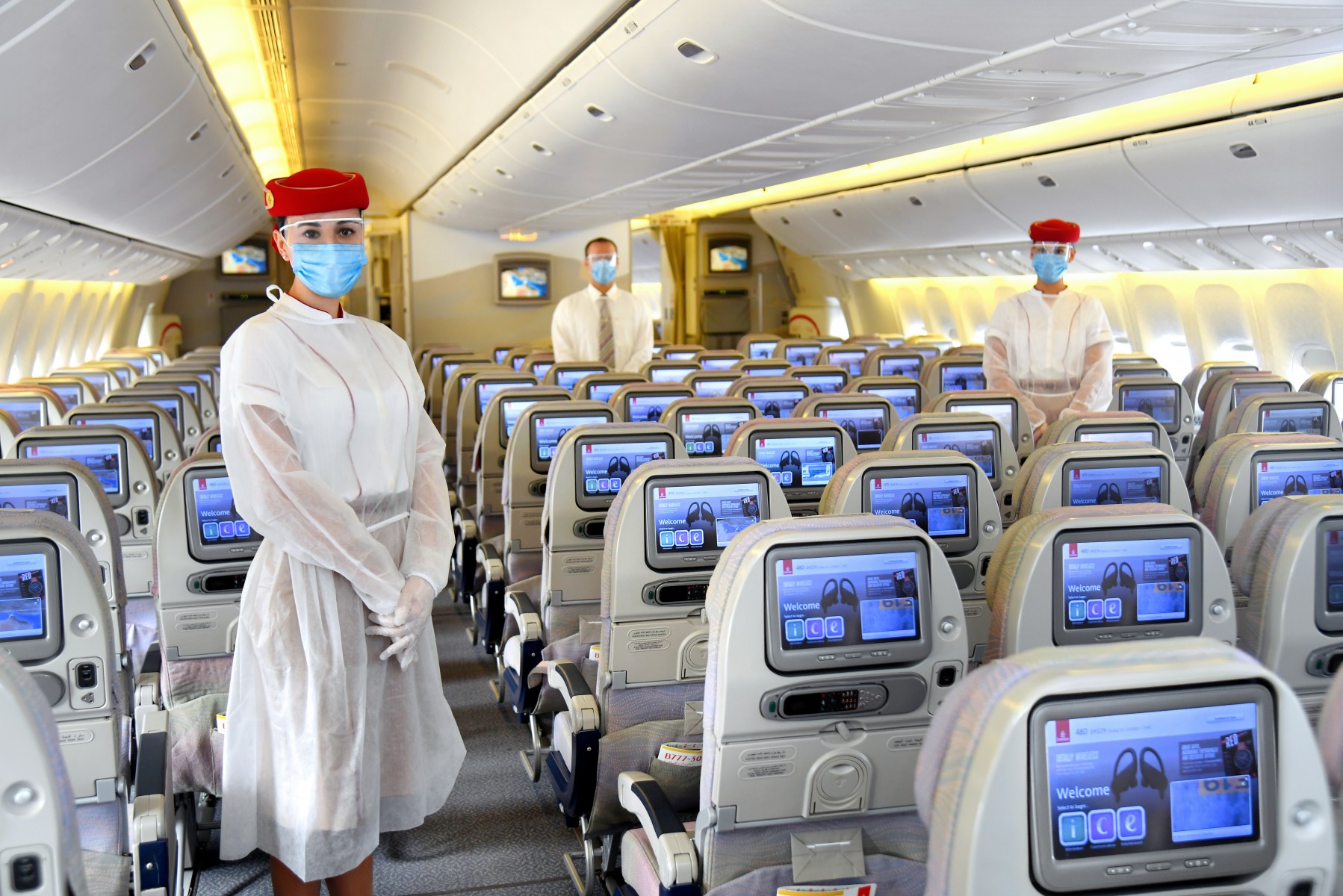 In other news, Emirates's A380- The World's Largest Passenger Plane Is Returning To The Skies. 
Emirates Flight Routes Now Operating
Amsterdam
Bahrain
Brisbane
Chicago
Colombo
Copenhagen
Dhaka
Dublin
Frankfurt
Hong Kong
Islamabad
Istanbul
Jakarta
Kabul
Karachi
Kuala Lumpur
Lahore
London Heathrow
Madrid
Manchester
Manila
Melbourne
Milan
New York JFK
Paris
Perth
Seoul
Sialkot
Singapore
Sydney
Taipei
Toronto
Vienna
Zurich
Flight Routes Scheduled To Resume From July
Khartoum- from 03 July

Amman- from 05 July

Osaka- from 07 July

Narita- from 08 July

Athens- from 15 July

Larnaca- from 15 July

Rome- 15 July
Passengers must check in all luggages, and only essential items such as a laptop, handbag, briefcase or baby items will be permitted on board. Cabin service assistant (CSA) will be deployed on flights over an hour and a half, to ensure toilets are cleaned every 45 minutes.
Pillows, blankets, mattresses, headphones and toys will be hygienically sealed before distributed. Meals will be served in pre-sterilized cutlery and crockery. Passengers must wear masks for the duration of their flight to Dubai.