Mahableshwar. A beautiful hill station in Maharashtra that will welcome you with lush green mountains, deep valleys, bustling markets, dense forests, and delicious strawberries. With so much to offer, my friends and I knew we had to visit. So we picked out a long weekend and set off on a road trip from Mumbai to Mahabaleshwar. My name is Natasha Monteiro and no, this is not a sponsored post but a genuine recommendation! Read on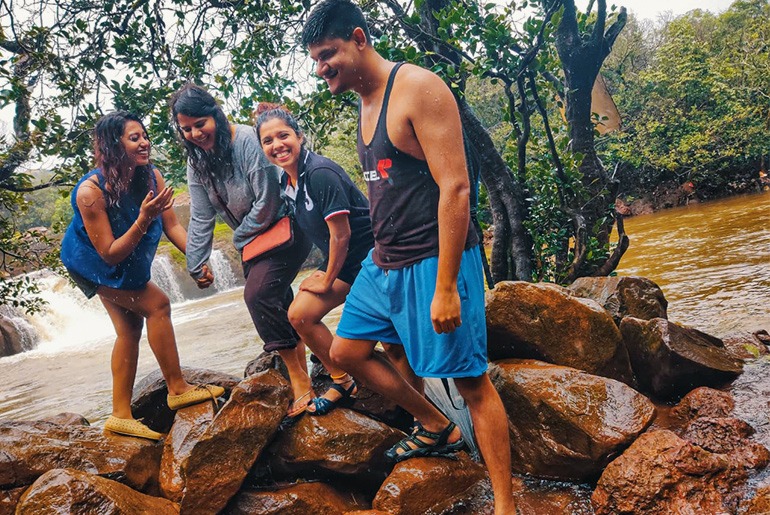 Traveling From Mumbai To Mahabaleshwar
By Road
I personally think a road trip is the best way to get to Mahabaleshwar. It takes about 5 h 18 min (263.0 km) and the ideal route for it would be via Bengaluru – Mumbai Hwy/Mumbai Hwy/Mumbai – Pune Hwy and NH 48. You can take your own car and drive down like we did or there are various buses available, that start from Chembur and take approximately 7 hours to get to Mahabaleshwar.
Review Of Rockford Resort, Mahabaleshwar
Okay, so I have to admit that my friends and I are those road trippers that keep stopping at regular intervals and thus our 5-hour road trip, extended to a good 7 hours and we finally reached Rockford Resort at 8.30pm. My personal tip would be to try and reach during the day itself because getting there can be a little confusing and the later you reach, the tougher it is to figure directions. Also, one of the roads was shut when we went and Maps kept taking us in circles – which only added to our time.
After about 45 mins of circling within Mahabaleshwar itself, we finally reach Rockford Resort and boy, even in the dark we were absolutely and fully blown away! I wish I had a better camera to show you the night view, but this is what it looks like in the day.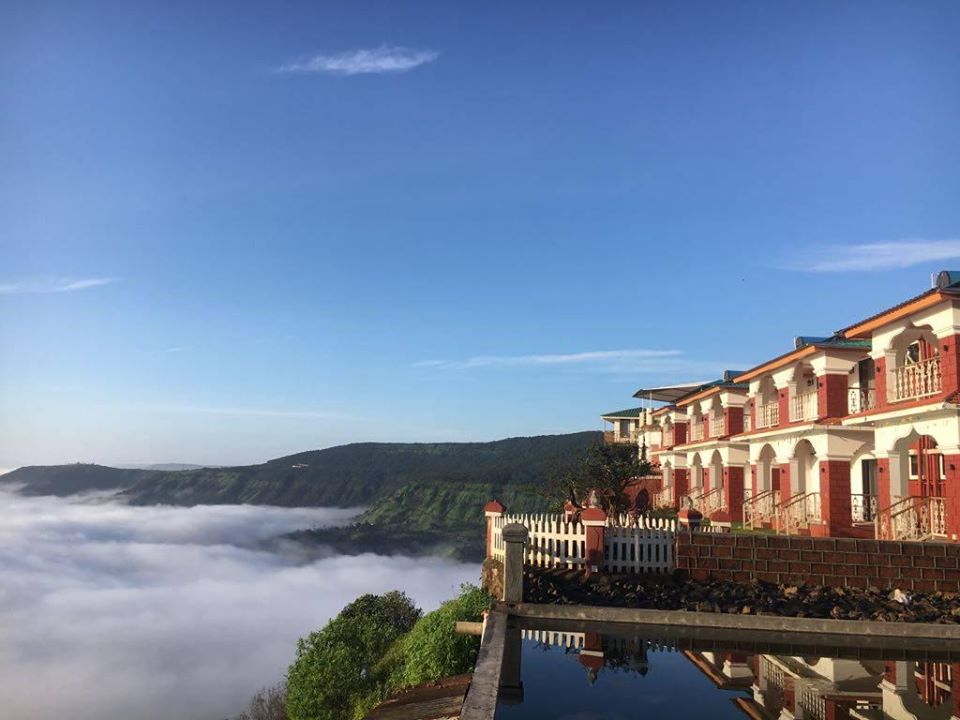 Spread across 5 acres, this resort consists of beautiful rooms having modern amenities, cosy interiors and a balcony where you can witness nature at its best. From splashing in the swimming pool, dining at the multi-cuisine restaurant, playing with your kids at the play area to watching the glorious sunset at your balcony, you know you're in for a wholesome experience. The in house restaurant served the most amazing meals and if you plan a trip, definitely indulge in their chicken thali and the veg thali. Both were friggin' delicious and we'd definitely want to go back for more.
My personal favourite spot was the infinity pool that stretched out into acres of nothingness. I went during the monsoons and although the water was freezing AF, my friend Mitali still jumped in. Things we do for the Gram! I think it would be way better during the summers.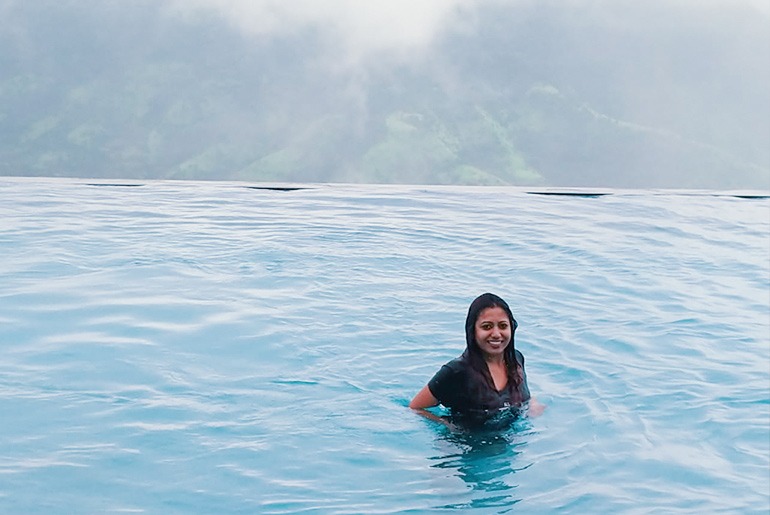 Another kick-ass spot was just outside my room. There was this tiny antique furniture place that overlooked the Sahyadris.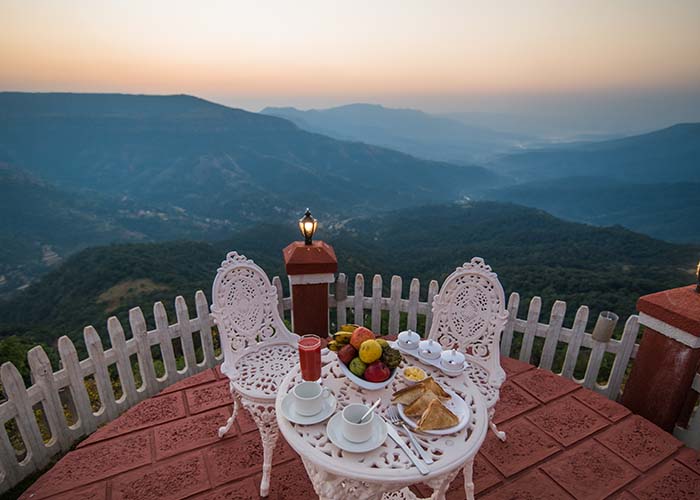 All in all, I'd give the resort a resounding 5/5 for the hygiene, cost and the magnificent view and food. The staff was helpful, there was ample car park and there was plenty to do around the resort.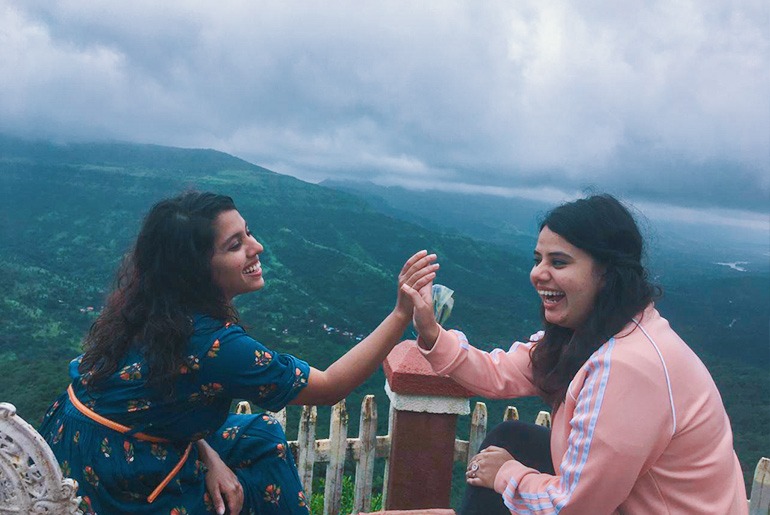 Things To Do In Mahabaleshwar
If you do end getting out of the hotel, then here are some fun things to do close to the resort:
You can take a trip down to the nearby villages to immerse yourself in the Maharashtrian culture,
Go horse riding
Pay your respects to the divine at the Someshwar Temple
Learn about the different techniques of farming at the strawberry and vegetable farms
Check out the nearby waterfalls
Definitely visit the main market for cheap bed sheets, shoes, and some yummy strawberry cream.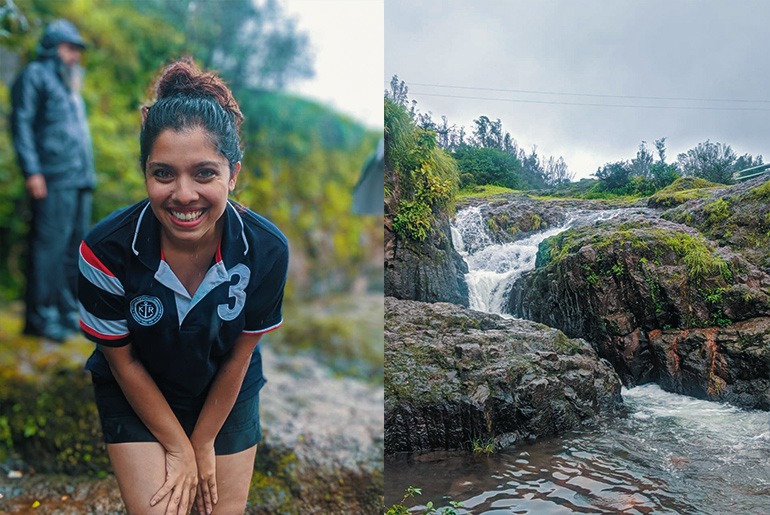 Also Read: Needle Hole Point From Mahabaleshwar Has The Most Beautiful Views Of The Deccan Traps
Choice Of Rooms
The rooms are spacious and have tastefully designed decor. The balcony is designed to provide you with a gorgeous view of the misty, green breathtaking hill station. Depending on your budget and preferences there are a variety of rooms you can choose from like the Premium AC Room, Deluxe Room, Serenity Non AC Room, Luxury AC Room, and Pond View AC Room. The rooms are large, have a sitting area adorned with antique furniture a glorious balcony, Wi-Fi and room security. The rooms start from ₹4000 per night, accommodating a maximum of 3 people.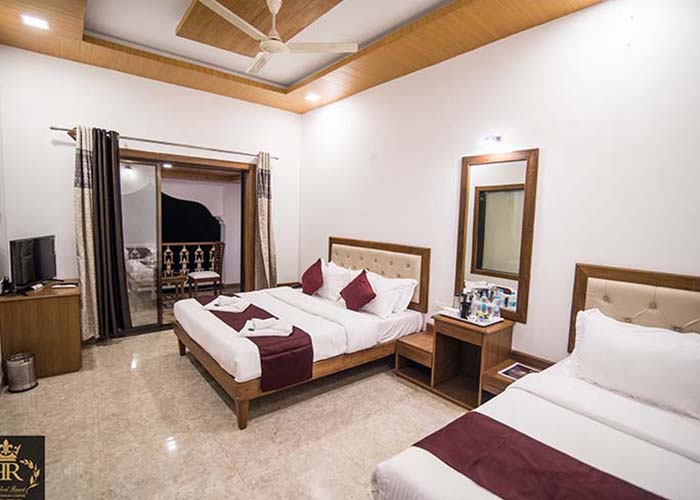 Deets
Address: Rockford Resort, Mahabaleshwar Tapola Road, Mahabaleswar At Chikhali, Post, Taldeo, Maharashtra 412806
Contact: 077700 11742
Prices: Start From ₹4000 per night
To know more click here