Everybody dreams of that Great Indian wedding, the glitz and glamour, rows and rows of all kinds of food available in abundance, designer bridal wear, swanky cars and gifts, all in all, a star-studded affair. Ever wondered what it leaves behind? Tonnes and tonnes of garbage. 4000 kg to be precise. In this case, as much garbage that it is taking over 20 Municipal Corporation men to clean up this mess! What was this NRI family thinking with a 200 crore wedding and no waste management? Luckily, with the efforts of many sanitation officials, the staggering pile of garbage has finally been cleaned.
Also Read: Experience Skiing In Auli In Uttarakhand
The Wedding
To say it was a grand wedding is an understatement what with over 200 crores being polished off for this wedding to take place in the pristine small town of Auli in Uttarakhand. Who was behind it? The NRI millionaire Atul Gupta's family come from South Africa to get both their sons Suryakant and Shashank, tie the knot in style. This left the beautiful hilltop covered in garbage, unrecognisable. All that was left behind by the guests. The wedding also saw the likes of Bollywood Actress Katrina Kaif at its premise.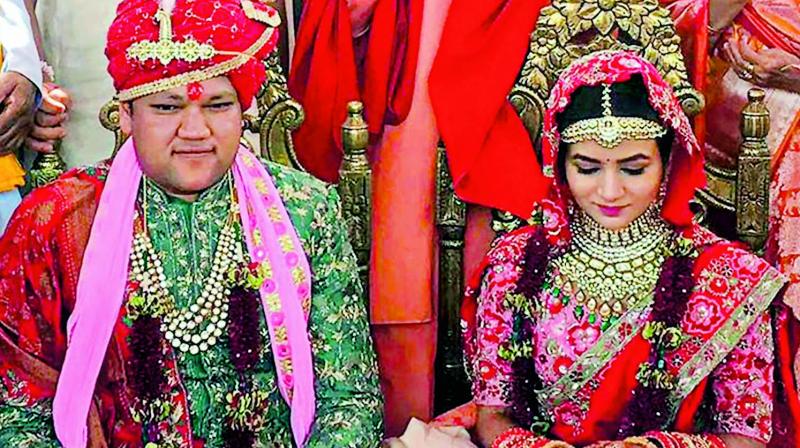 The Garbage
4000 kgs of garbage from Auli was a shock as Parishad Chairman deploys over 20 men to clean the garbage. "Usually, dry and wet waste collected daily from all of Joshimath amounts to 20 quintals. Since the wedding, it's crossed 40 quintals daily. Most of it is from the wedding venue. Usually, only four workers are needed across Auli as it's not very populated and doesn't get so many tourists."
What's More?
The millionaire NRI family has now agreed to compensate the garbage left behind by them by contributing Rs 54000 to the cleaning procedures being carried out already here plus whatever comes out to be the entire cost.
In a statement,  a Municipality official said, The Gupta family had deposited Rs 54,000 as user charge. Over 150 quintal waste has been cleaned up till now. After the cleaning work is complete the total bill of all the expenses, including manual labour and vehicles, will be sent to them. The family has agreed to pay the entire bill and also provide a vehicle to the Municipality.
Watch this for more info: