Bollywood seems to be in love with the magical sandy vistas of Ladakh. So much so that the BTown filmmakers can't stop capturing the ethereal charm of this stunning landscape in their movies. And all thanks to Salman Khan's recent upload on Instagram, we now know there's another film that will soon let us enjoy the erstwhile Buddhist kingdom on the big screens. Salman Khan is currently shooting in Leh Ladakh and the actor took to Instagram on Friday to share a glimpse of the gorgeous location. The picture reveals Salman with long hair, with his back to the camera, taking in the scintillating views of Ladakh.
Salman Khan Treats Fans With A Glimpse From His Ongoing Shoot In Ladakh
Bollywood Superstar Salman Khan rarely posts pictures of his personal trips. The actor's Instagram account is mostly dedicated to his work and is full of glimpses from his filming sets. On August 19, Salman took to Instagram to share a picture of himself in the gorgeous locales of Ladakh. The picture captioned as,"Leh …Ladakh…" shows a bike parked on the side and Salman clad in earthy greens with long hair and his back to the camera. The picture soon went viral, however, the name of the film for which Salman is currently shooting in Ladakh is still not clear. The actor didn't mention anything himself but as per the comments of the fans, the superstar might be filming for his upcoming film, 'Bhaijaan.'
View this post on Instagram
Why Is Ladakh A Favorite Filming Location For Bollywood?
Apart from being a favorite tourist location, Ladakh is also a favorite filming location for numerous Bollywood filmmakers. Recently Salman Khan and Pooja Hegde were seen leaving Mumbai to fly to Ladakh to shoot a song for their upcoming film 'Bhaijaan.' And this isn't the first time you will see Ladakh on the big screens. Leh Ladakh has been a reappearing location in numerous Bollywood films. The snow-capped peaks, blue skies, barren mountains, and meandering rivers, make Ladakh a perfect place for filming. Situated amidst the Great Himalayas and the Karakoram ranges in the scenic state of Jammu and Kashmir, Ladakh is an emblem of pure paradisiacal beauty. No doubt Bollywood filmmakers love capturing its awe-inspiring landscapes in their films.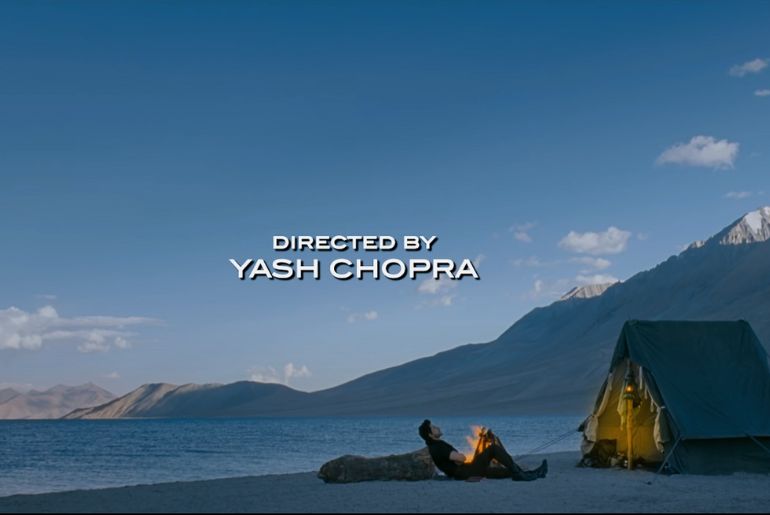 Also read: Shamshera Trailer Reveals Sweeping Vistas Of This Cold Desert In India