Future is going to be good! While we always think about the better future, Saudi Arabia's Crown Prince Mohammed bin Salman thinks that the future can be now. And to make this future a reality, all he needs is $500 billion. Well, the crown prince in early January unveiled his work on a new planned community in Saudi Arabia called 'The Line'. The Line is going to be a community, which aims to be home to one million people. Visioned to be built along a 106-miles straight line, this community will have everything but cars. Here's everything you must know about it.
Also read: Abu Dhabi Adds Qatar, Oman, Saudi Arabia And Kuwait To It's Green List
The Line Is A Part Of The Larger Project Known As Neom
Reports in NDTV state that The Line is a part of the larger project known as Neom, which will sit along the Red Sea. It will connect various communities throughout Neom and act as a place where citizens can easily walk from one place to another, instead of using their cars. In terms of the cost and development, Prince Salman says that the project will be paid for "by the Saudi government, PIF, and local and global investors over 10 years."
Also read: Saudi Arabia Opens Land, Air and Sea Borders For Qatar
Speaking about the importance of nature and development, he said,
"Throughout history, cities were built to protect their citizens. After the industrial revolution, cities prioritized machines, cars, and factories over people," the crown prince said in a video announcement. "In cities that are viewed as the world's most advanced, people spend years of their lives commuting. By 2050, commute durations will double. By 2050, one billion people will have to relocate due to rising CO2 emissions and sea levels. Ninety per cent of people breathe polluted air."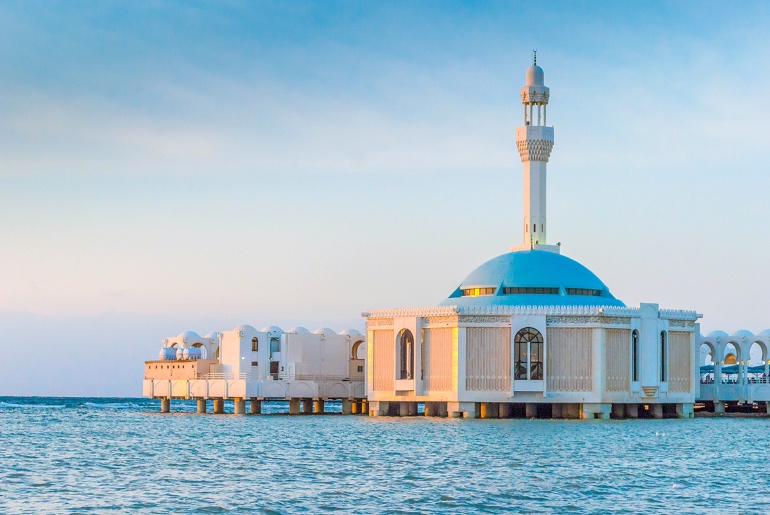 Also read: Saudi Arabia Opens The Untouched Historical City Of Hegra To Tourists
The Construction Of The Project May Begin From The First Quater Of 2021
According to the prince, no walking commute along The Line will take more than two minutes. For those who need a lift, the prince added that the city will be built with "ultra-high-speed transit and autonomous mobility solutions."
In a press release, he also said that the construction of the project would begin in the first quarter of 2021, and will create more than 300,000 new jobs in the process.