Sheikh Hamdan bin Mohammed, Crown Prince of Dubai, on 19 June shared a video on Twitter unveiling a brand new cycle track along Jumeirah Beach. The initiative is part of a AED 400 million project to make cycling safer in the emirate. The new track will run along 16 kilometres, connecting the Jumeirah Street cycling track, with the cycling track alongside Dubai Internet City. Read on for more details.
Also read: Dubai Among Top 10 Trending Destinations On TikTok
وجهت بتنفيذ مسار جديد للدراجات الهوائية على شاطئ جميرا بطول 16 كم..لدينا خطة ستضيف 276 كيلومتراً ليصل إجمالي طول مسارات الدراجات الهوائية في دبي إلى 739 كيلومتراً بحلول عام 2026.. نوفر كل البدائل ليكون مجتمعنا صحياً ولنحافظ على بيئتنا مستدامة. pic.twitter.com/wdI0AoCIct

— Hamdan bin Mohammed (@HamdanMohammed) June 19, 2021
The Total Length Of Bicycle Paths In Dubai Will Increase To 739 Km By 2026
The new plan will add 276 km of tracks, bringing the total length of bicycle paths in Dubai to 739 km by 2026. The new initiative will also aim to make the society healthy and maintain a sustainable environment. The first section of the track will be four meters wide, running alongside the existing jogging and walking tracks from Dubai Water Canal to Umm Suqeim Park.
The second section will be three metres wide and will connect the Jumeirah Street and King Salman bin Abdul Aziz Al Saud Street up to Dubai Internet City. Besides, the tracks will also extend across several popular spots in the city, including the Sunset Mall, Open Beach, Dubai Sailing Club, Kite Beach, Umm Suqeim Park, and Burj Al Arab.
"The public can use the track for cycling alongside a beach that boasts a variety of service facilities," said Mattar Al Tayer, director-general of the Roads and Transport Authority (RTA). Besides, residents can also use the shared bike services available at the Sunset Mall, Al Manara Mosque and Umm Suqeim Park. The speed limit set for this track is 20 km per hour. An opening date for the new tracks is yet to be announced.
Dubai currently has more than 460 km of cycle paths in Dubai and the RTA is all set to expand this drastically over the next few years.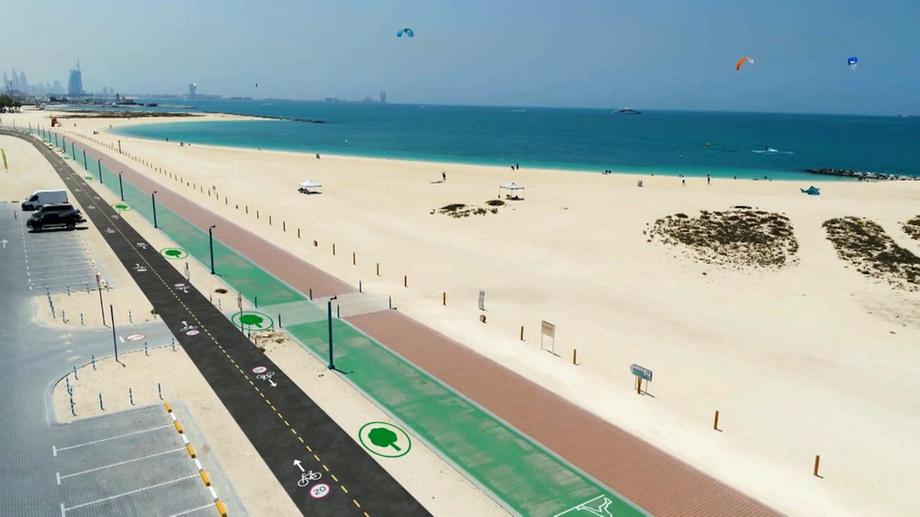 Careem Bikes Now Available For Rent In Dubai
Dubai RTA in collaboration with Careem has launched smart bicycles in areas like Dubai Marina, Jumeirah Beach Road, Jumeirah Lake Towers, The Greens, Barsha Heights, Dubai Water Canal, Dubai Media City, Downtown Dubai and Al Qudra. Over 780 pedal-assisted bikes are now ready for use in the city. The bikes can be hired through the Careem Bike mobile application.
Also read: 5 Stunning Architectural Wonders That Adorn The Dubai Skyline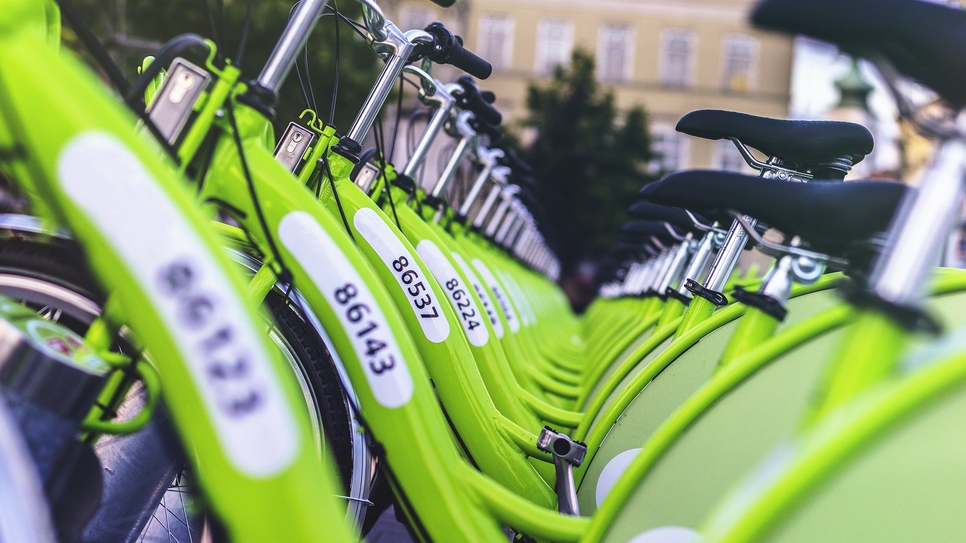 The application allows you to create an account, spot available bikes near you as well as is directly linked to your bank account, so payment is hassle-free. The bikes can be rented on membership basis -daily, weekly, monthly or yearly. In order to avail the service bikers must download the soon-to-launch Careem Bike app. The new app which will be available on the Google Play and App Store.
As for the costs, it's definitely cheaper than any other mode of transport in the city:
Daily – AED 20
Weekly- AED45
Monthly- AED 69
Yearly – AED 399
Riders can rent the bike for not more than 60 minutes as any given time. Failure to return the bike in sixty minutes will lead to a penalty of AED 20 per 60 minutes. Bikes can be returned at any of the bicycle racks, close to your destination.
The bikes are user-friendly, so riders don't have to worry about pressing a throttle to activate the motor. The bikes are fitted with electronic motors, which power up automatically once you start pedalling. Riders must be over 15 years in order to rent the bike and must wear a helmet while riding.
RTA and Careem plan to set up over 1,750 bikes and 175 stations in Dubai over the next two years. Lastly, the bikes will be well-equipped with a GPS tracker, allowing riders to track congested areas.  You can pay using your credit card, NOL card or through the S'hail smartphone app.