The Maldives is known for its clear emerald water, mesmerizing scenic beauty and pristine beaches. It is for sure the favourite getaway destination for Bollywood celebrities. Joining the band Sonakshi Sinha too had visited the country and fell in love with it. Her love for the place is eminent on her Instagram. The actress recently shared pictures and stories from the Maldives and looks stunning beginning a new chapter of love. 
Sona's Love Affair With The Maldives
Sonakshi Sinha is again vacaying in the Maldives, the country she is madly in love with. She took it to Instagram this morning and shared fabulous pictures from her stay in the Maldives. The actress can be seen in a glittery glamourous avatar sitting on the serene beach basking in the sun. She captioned the picture stating how her love affair with the Maldives is getting stronger with each trip. She had also posted stories from the sunset cruise and also a video of spotting dolphins in the sea.
View this post on Instagram
Sonakshi Was Missing Maldives
The actress had visited the Maldives somewhere in the late 2020s and fell in love with the place. She has been sharing the throwback pictures ever since. The stunning pictures have a hashtag saying Take me back showing how badly she has been missing the place. Now that the actress is in the Maldives, she couldn't be happier and is having a gala time.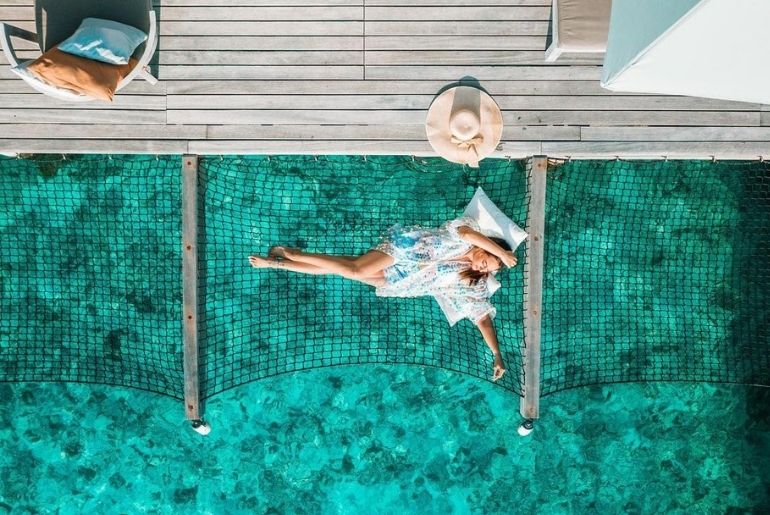 Also Read: Sunny Leone Is A True Blue Beach Baby And Her Maldives Vacation Pics Are Proof