Be it our CTO Kamiya Jani, actress Taapsee Pannu or Cricketer Mithali Raj all these women have broken the stereotypes of society and are successful in their own fields on their own. So Imagine a Sunday Brunch with Zomato having these three fantastic women together with Pan Asian cuisine, there will be confessions, inspiring thoughts and a lot of laughs for sure. These women have proved that marriage is not the ultimate truth of a woman's life. 
Marriages Are Not Important: Taapsee And Mithali
Under the honest confessions segment, Kamiya asked Taapsee and Mithali about what is their take on marriages to which Taapse said that she doesn't feel it is important and it's totally up to a person if he feels this is the right time and the right person they may proceed. Not marrying someone is better than marrying the wrong person. Taapsee also shared an incident where she was shocked to see young educated and independent women based in metropolitan cities who are barely 25 years of age, giving into societal pressure of getting married at the right age as prescribed by society. She feels sad that when people give in to the pressure and get married, such marriages don't last long. 
Also Read: Taapsee Pannu: A Girl Was Hitting On Me In Goa But I Felt Nice About It
If You Are Career Oriented Woman, Pursue It: Mithali
Mithali totally agreed with everything that Taapsee said when asked about the importance of marriages. She said that usually, it's parents who pressurize their children to get married saying they might end up alone. She opposed the idea of getting married just because you are asked to fill in space so that you don't end up alone. She further said that it is totally wrong and if a woman is ambitious, is career-oriented, then she should totally focus on it and pursue it. She strongly believes that one should live their life the way one wants.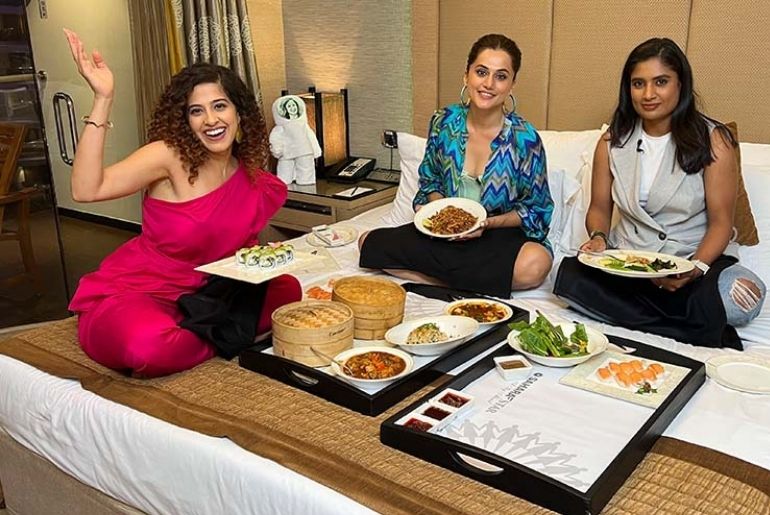 Also Read: Taapsee Pannu Confesses That She Is A Boring Person To Party With At Night