You might be knowing that we are currently in the Tamil month of Purattasi. Purattasi Sani which is a Hindu festival in South India is celebrated this month. With respect to this, the Department of Tourism and the Department of Hindu Religious and Charitable Endowments (HR&CE) launched a special pilgrimage tour. Under this tour, pilgrims will be able to visit five Vaishnava temples in a single day.
Pilgrimage Tour By Tamil Nadu Tourism
Tamil Nadu tourism arranged its first trip as part of the special pilgrimage tour on Saturday. And it was a success.  Around 16 pilgrims travelled to five Vaishnava temples in Tiruchi and Karur districts. The pilgrims arrived at the Tamil Nadu Hotel on Saturday morning. They made advance bookings with the Tamil Nadu Tourism Development Corporation beforehand. Most of the pilgrims were above the age of 60 years. Around 8.30 am, the pilgrims' special bus set out on its tour. The cost of this special tour was a nominal ₹1,000 per person. The tour includes entry tickets to all five temples, hence the visitors don't have to pay anything extra.
View this post on Instagram
Also Read: IRCTC Is Offering An Air Package To Tirupati Including Meals And Accommodation
A Purattasi Special Tour
District Tamil Nadu Tourism Officer, T. Jagadheeswari said they designed this pilgrimage tour, especially for the Purattasi month. During the Purattasi Sani festival, Lord Venkateshwara is worshipped in many parts of Southern India. Accordingly, the tour will be arranged on Saturdays and Wednesdays. The pilgrims on the maiden trip first visited Kamalavalli Nachiyar Temple in Woraiyur.
Next, they visited Sri Ranganathaswamy Temple in Srirangam. Then, the devotees travelled to the Vaishnava temples in Karur at Uthamarkoil, Gunaseelam, and Thanthondrimalai. After visiting all the temples, the tour ended at 6 pm at a Hotel in Tiruchi. This initiative by Tamil Nadu Tourism shall surely bring smiles to every pilgrim's face.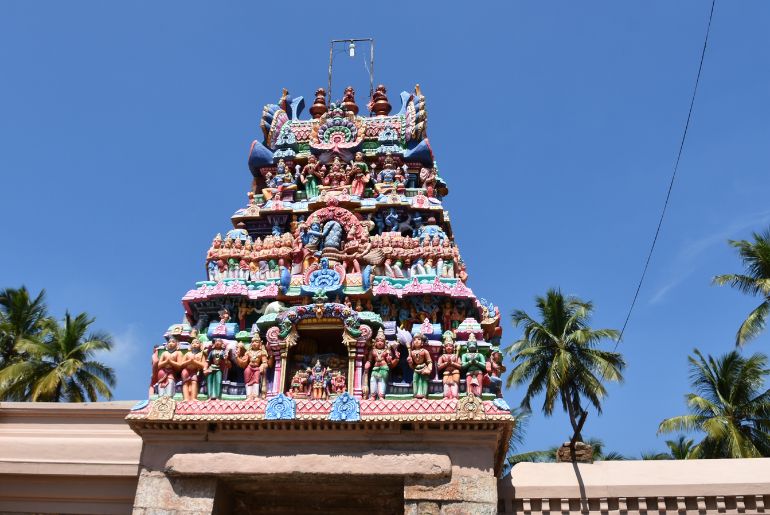 Also Read: Travel To Dalhousie, Chandigarh and Amritsar with IRCTC's New Rail Tour Package
Do not miss this special tour!
Cover Image Courtesy: Flickr