Saudi Arabia is quite conservative when it comes to the rights of women. Women got the rights to drive around in Saudi Arabia in June 2019. And since, women are trying to break stereotypes and how. They are proving with the time that women, too can work and make their place in every industry possible. And they just broke one more barrier by launching the first-ever all-women ambulance service in the Kingdom. Yep, read on to know more.
Also read: Saudi Arabia's Jeddah To Host Formula 1 For The First Time In 2021
في خطوة غير مسبوقة…
مجموعة د.سليمان الحبيب توظف فريق إسعافي نسائي من السعوديات.#مجموعة_د_سليمان_الحبيب_الطبية pic.twitter.com/akm4Qh4zby

— مجموعة د.سليمان الحبيب الطبية (@HMG) November 1, 2020
The Ambulance Service Run By Saudi Women Will Offer Services Round The Clock 
The ambulance service in Saudi Arabia is running by the Sulaiman Al Habib Medical Center and consists of an all-women emergency female medical team. Furthermore, the services will be used to transport patients- especially women wanting extra privacy, through ambulances around the clock. Well, kudos to the women of Saudi for taking one-of-its-kind initiative.
Also read: Saudi Arabia Extends Ban On Tourism Visas; To Resume By Early 2021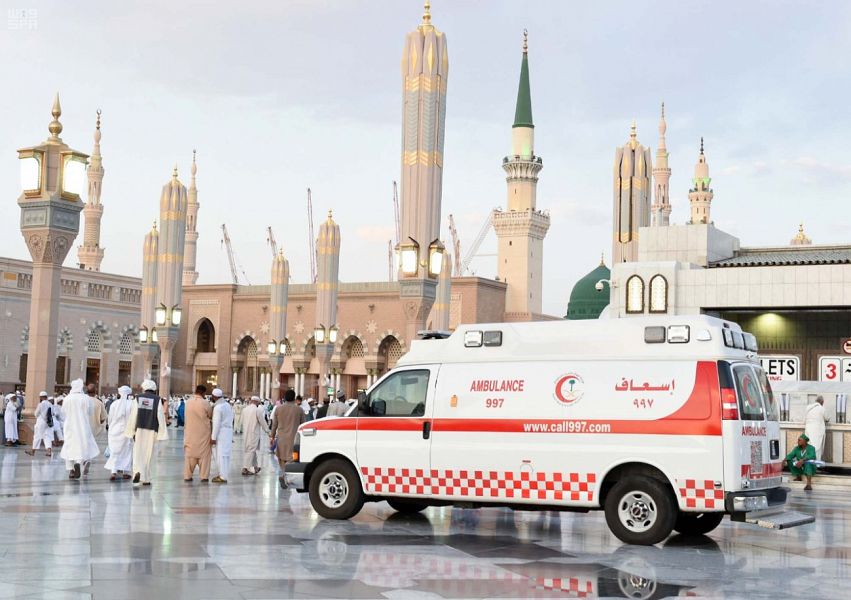 Saudi Arabia To Get More Driving Schools For Women By Early Next Year In Various Parts Of The Country 
Besides this, Saudi Arabia's local media has also reported that by early next year, more driving schools for women will open in various parts of the country. Female applicants will be encouraged and allowed to use driving schools for men, following a set time table. There will be a specific time for women at schools under the supervision of female instructors.
Also read: Saudi Arabia To Allow Foreign Pilgrims From November 
Also, a report from the General Authority for Statistics showed that 174,624 driving licences were issued to women between June 2018 and January 2020. Saudi women account for 85 per cent of female driving licence holders in the Kingdom. That's certainly huge. We hope that with time, women in Saudi rise high and break more barriers in the coming future.