A gang of five women with different backgrounds and different jobs together went on a bike riding trip to Himachal's Spiti Valley. Nothing but the passion for bikes and wanderlust was common between these women. Ramya, Shruthi R, Jinsy, Shruthi Sreekumar and Shilka finally fulfilled their dream of going to the Himalayan desert on bike off-roading. First Malayali women bikers to conquer Spiti Valley.
Love For Bikes And Travelling Was The Connecting Point
Remya R. Pillai is an Assistant Manager, Jincy is a Dental Hygienist, Shilka is a Freelance Teacher and Research Student, R Shruthi is a MiG E-Commerce Executive and Shruthi Sreekumar is the Senior Audit Assistant. These women only had a shared passion and that is what connected them to each other and they set out on a journey called 'Bike Odyessy, 2022' to Spiti valley. Shilka was the pillion rider and they set out with 3 bikes. 
Also Read: Solo Female Biker Covers 1900 Km In Just 4 Days; Aims To Prove India Is Safe For Women Travellers
Preparations And Precautions
All five of them had planned the trip well in advance and that is why six months before the trip they went on a strict diet and also joined the gym. The challenge was to cover 50-60Km off-roading out of the 2000km stretch. Off-roading in the Himalayas through unfamiliar terrain is a tough job. All five of the riders had their safety clothing and gear. They also had an extra clutch and accelerator cable in order to prevent breakage. 
Also Read: This Man Drove From Delhi To Spiti Covering 1,900 km At Just ₹2000 On His Electric Vehicle
The Stunning Beauty Of Spiti Valley
At an elevation of 14,000 feet above sea level, Spiti is a plateau located between the Himalayan Ranges. The name Spiti means intermediate. One of the least densely populated areas in India, Spiti is situated on a plateau. In addition to its stunning natural beauty, Spiti is known for its welcoming and warm people. Spiti is a way to experience peace and tranquillity in nature.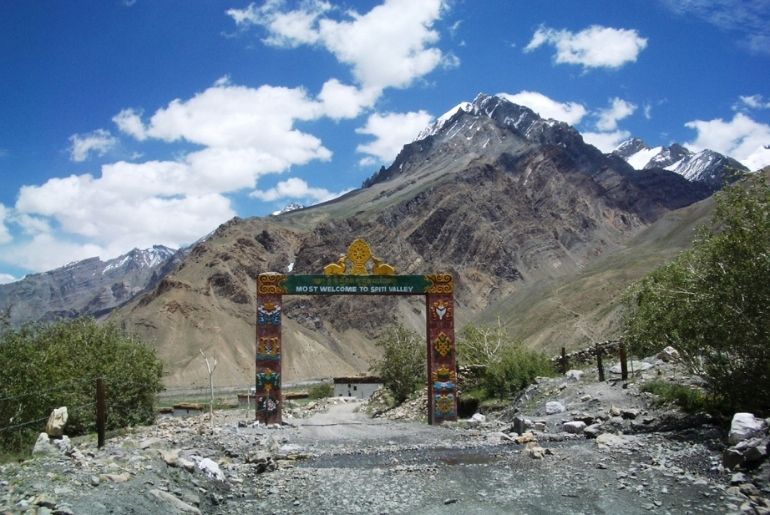 Also Read: How To Spend A Week In Spiti Valley? Here's A Guide