Greece is undoubtedly one of the most postcard-perfect destinations in the world. But as visiting Greece isn't really a piece of a cake, there's one place in the beach paradise of India, where you can soak into the soothing Greek vibes. The Mykonos Blu Resort in Goa will remind you of the Mykonos island of Greece, with its stark white walls and warm blue windows. Encompassed by the porches, lies a crystal blue swimming pool inside the resort. And if you miss the Aegean Sea of Greece, the breeze from the Arabian Sea here will mesmerise every bit of your senses. Read on to know more.
Experience A Piece Of Greece In Goa
One of the most popular beaches in Goa for parties, drinks, Goan cuisines and more is Baga Beach. But there's a serene abode, just 5 minutes away from here, styled like the beach homes on Greece's Mykonos Island. With a spa, Greek restaurant and a swimming pool, Mykonos Blu is a place to unwind in the lap of the art and luxury. The resort has 20 vibrant, aesthetically embellished rooms, which overlook the blue pool. You can stay in the spacious Zorba Suite here or IVA-Deluxe/ Executive rooms. Meanwhile, here are the most stunning churches of Goa you must explore.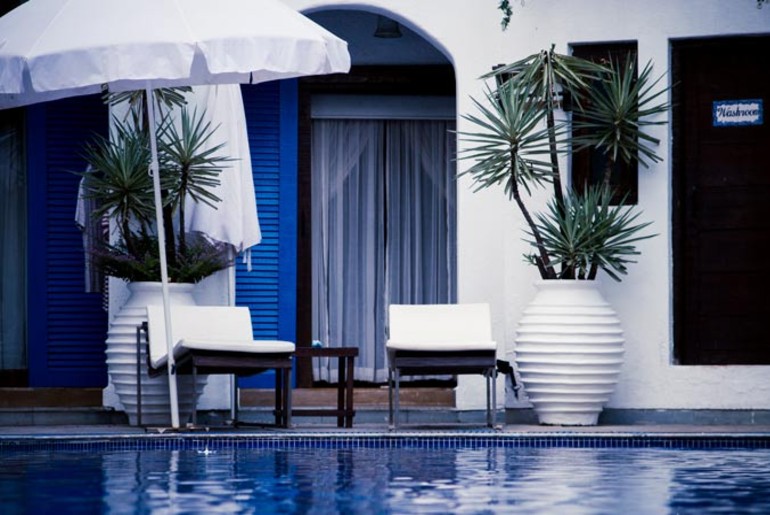 Also Read: 7 Local Drinks From Goa You Must Try In Your Next Trip
Relish Delectable Greek Cuisine, Along With Goan Food
A luxury retreat remains incomplete without gourmand food. At Mykonos Blu, there is a Mediterranean 'Comfort food with spirit' bistro 'Meraki' that dishes out delectable and unique Greek cuisine. Along with that, they also serve authentic Indian and Goan cuisines. 'Meraki' is a Greek term that indicates 'immersing into something that's highly loved'. It can be a work, a place or any other thing. You will have the 'Meraki' feel in totality at Mykonos Blu for sure.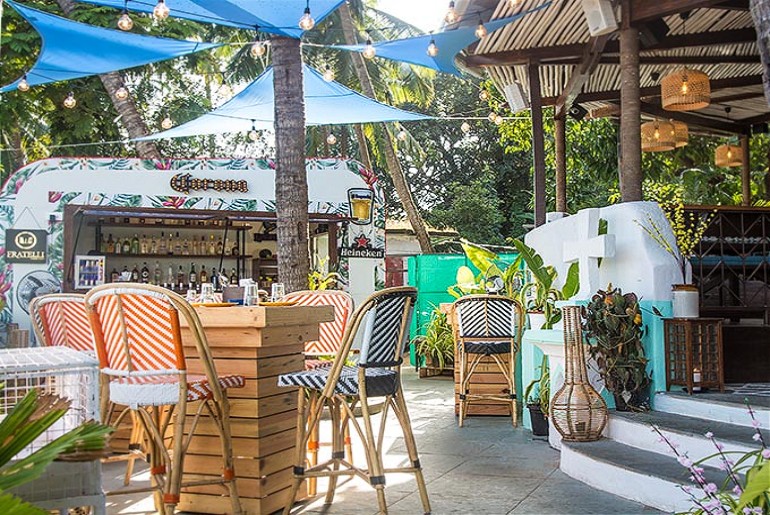 Also Read: This Colourful Hostel In Goa With In-House Bar & Hammocks Has Beds Starting From ₹399
Mykonos Blu is the place where Goa and Greece meet each other through architecture, food, decors and much more. Already made up your mind put up here? You can book your stay by visiting the resort website. Meanwhile, here's Thalassa's journey from Greece to Goa: