India has a plethora of destinations to visit. From mountains to beaches, from bustling cities to unexplored villages, from greenery to deserts, India has it all. Surprisingly there are so many places in India that look just like any foreign land. The Gujarat state of India has a village that is a perfect resemblance to a mini African village. The name of the place is Jambur and it is very popular all around for its people.
Jambur Is India's Mini African Village
Nestled 20 km from the Gir Forest National Park, this village is a part of Gujarat's Junagadh district. There are so many stories and facts attached to this village that makes it so unique and different from any other Indian village. Jambur is the home to many people who are African in origin for decades and centuries. The communities of African origin make this village so unique and special. For being home to this community for such a long period of time, Jamur is known as the mini African village of India.
Also read: 10 Unique Villages In India That You Must Visit Once In Your Life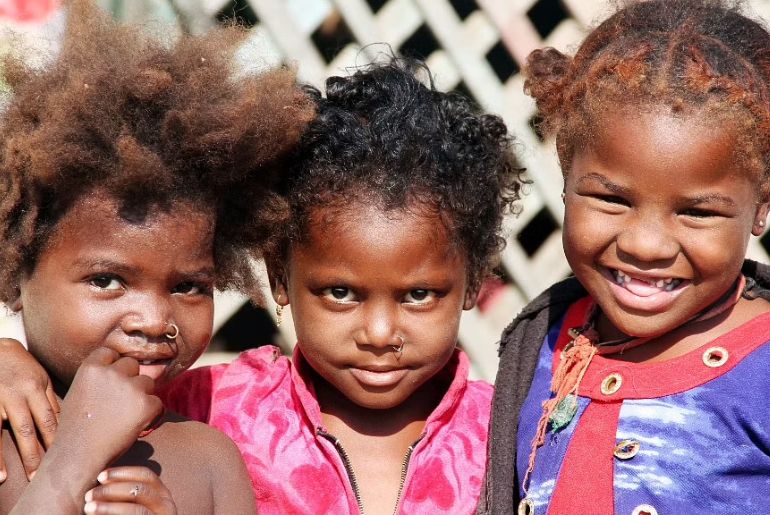 It is said that they entered India in the 7th century. It is believed that during that time, the Portuguese brought the ancestors of today's generation to India. Their origin is Africa but India is their home now. Generations have lived in this village and are still continuing to live here. None of them really know anything about the African language. They communicate with others and among themselves in Gujarati only. They might have been living in this country for a long time, but they look exactly like African people. There are reasons for no changes in their appearances.
Also read: Leopards And Humans Live In Unison At Rajasthan's Pristine Bera Village
One thing that the people of this mini African village strictly follow is that they do not marry anyone from outside the community. They choose their life partners within their community and limit their genes to themselves. While doing anything traditional like marrying, they mostly follow the Gujarati culture and traditions.