Ask anyone about their idea beach vacation in India, and their answer will always be Goa. While Goa has opened up for tourists, for those of you who still want to avoid travelling to far off places now, we have a find for you. Yes, you can head to this hidden island in Mumbai popularly known as Mini-Goa. No, we are not talking about the crowded Juhu or Girgaon. It is a surprise beach destination that will leave you in awe.
Also read: I Visited This Beach Resort Just 2 Hours From Mumbai & It Reminded Me Of Goa
Location: Near The Famous Gorai Beach
Manori is one and a half hours away from Central Mumbai. To get to Manori, you will have to drive to the northern suburbs of Mumbai. Located near the famous Gorai beach, there is a beautiful coastal village on Manori island. With churches, temples and secluded beach huts, the place is sure to remind you of old Goa.
A Secret Island With Lots Of Greenery
The Manori beach is known for its cleanliness and greenery, and you will love every aspect of it, mostly when you have been stuck at home for months. Hillocks surround the island, and you can also take a short hike here to enjoy the views from the top. 8 Indian Beaches Recommended For 'Blue Flag' Eco Label For The First Time.
A Sunset To Die For
Among the many highlights of the beach, takes away the trophy. Besides, the palm trees swaying gently with the ocean breeze and the sun reflecting in water is a sight to behold. Soak in the views from this little paradise while sipping on fresh coconut water. When here, you can also visit the Global Vippasanna Pagoda, which holds one of the most beautiful hollow stone idols of Buddha in the world.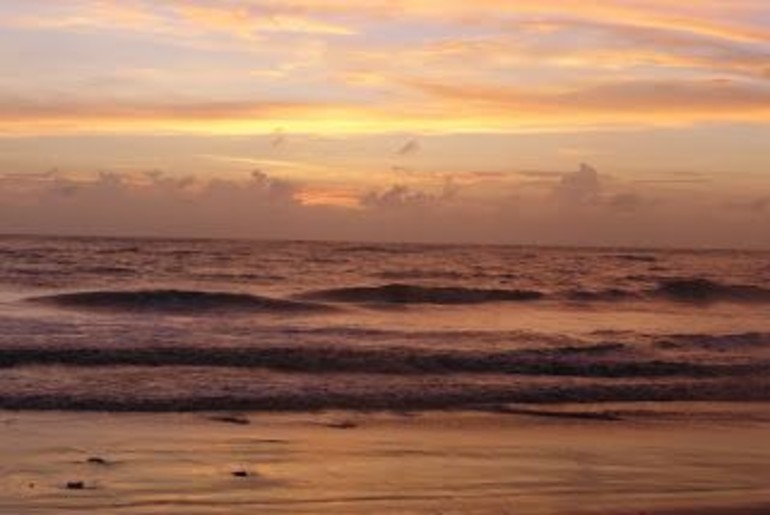 Stay At The Beach Bunglows
If you wish to spend a night at Manori, you can park yourself at the cottage-style bungalows lined along the beachfront. The government lit it up with LEDs by the local government, and it will remind you of Baga beach at night. You can also enjoy live barbeques during your stay here. Camp In A Quirky Caravan, With Your Very Own Terrace & Barbecue In This Picture-Perfect Beach In UAE.
If you are driving to the beach, you will need to park your car at the Pay and Park at Marve beach and take the ferry from there. Some break journeys may be involved to reach Manori, so make sure you plan ahead and plan well.