With nearly a dozen hotels, food courts and standalone restaurants, Delhi's Aerocity is fast becoming a food hub. While Aerocity continues to bustle, there's one place where you can unwind and slow down. Here's why Soul Pantry needs to be on your must-visit list:
Look & Feel At Soul Pantry
Andaz Delhi's Soul Pantry gives a cafe-like vibe with an element of luxury – food for your soul and peace for your mind. With the lack of loud music, it's like a retreat you want to retire with a book on a weekday.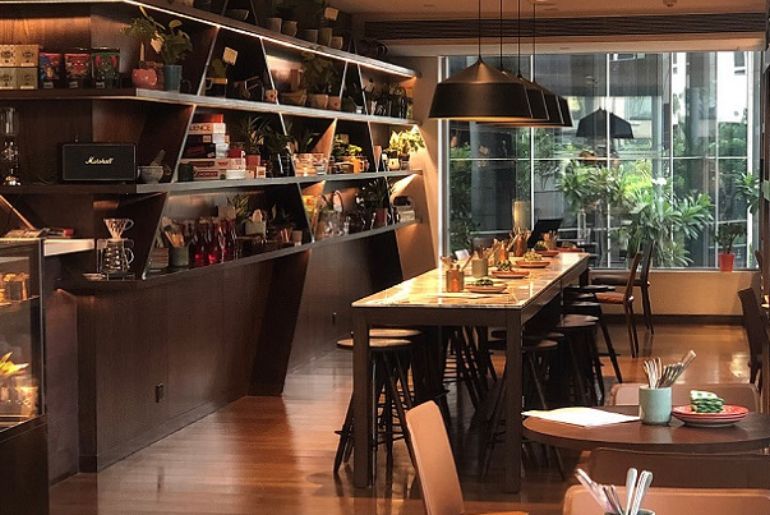 The restaurant comprises a strong all-women team that's efficient, warm and inviting led by Chef Shyantika Guha. Light, fun, and comfortable are the characteristics of this cafe. Although it is not a huge area by restaurant standards, its deli-like appearance is likely intended to attract the more casual diner crowd who would not want to walk inside a luxury hotel for a snack.
Also Read: 4 Best Vegan Cafes In Kolkata That Serve Comforting Plant-Based Delicacies
Savour A Refreshing Meal Here
With the temperatures in the capital going on a confusing meter—sometimes cold, sometimes warm, the cafe ticks off as a truly chill and comforting place. This one-of-a-kind place specialises in nutrition-dense flatbreads, wellness bowls, and lactose-free, keto, gluten-free and artisanal food.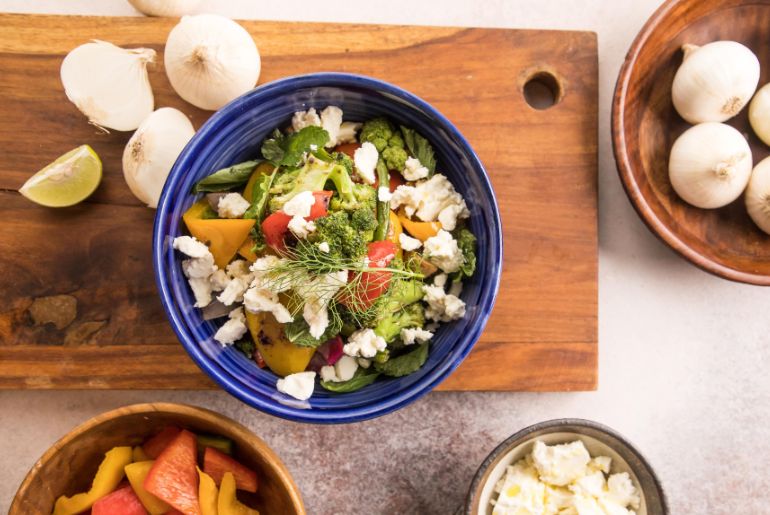 Their menu is designed to maximise the use of fresh seasonal fruit. It includes meal bowls, smoothies, juices, speciality teas and coffees, and their trademark dish: flatbread. With their no-maida policy, there is a clear emphasis on health.
The beverage selection includes healthful yoghurt-based beverages infused with kale, fox millet, chia seeds, ginger, yellow lentil, and other superfoods. Healthy seasonal fruits are combined with energetic components and seasonal herbs in fruit-based drinks.
Moreover, it has a new summer menu. With nutrition-filled dishes of fresh salad bowls whipped up with artisanal produce, healthy smoothies, cooling summer brews and kombuchas, it is the ideal destination to have a perfect summer meal.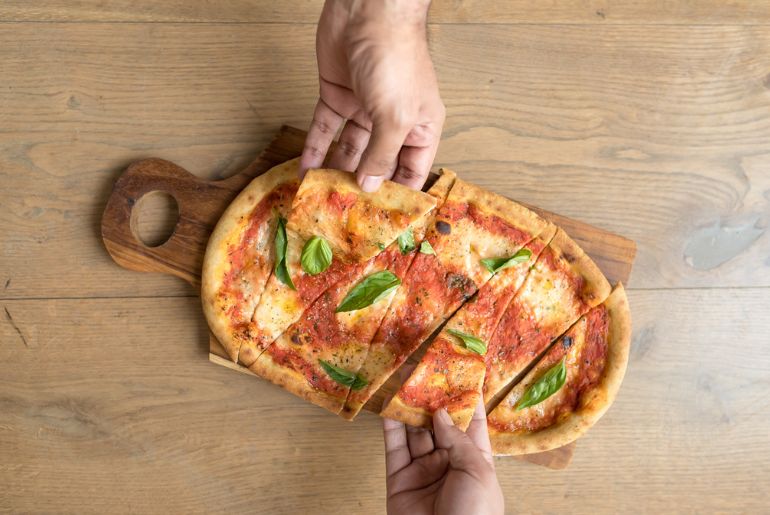 Also, the packaging has some unique characteristics. If you want to buy takeout or order from home, the packaging of each flatbread box has stories about the place and includes a seed tag to help you cultivate your own kitchen garden.
Also Read: Making Veganism Delicious! 7 Plant-Based Food Brands That Are Trending In 2023
Visit Soul Pantry for a soul-soothing experience.
Where: Soul Pantry, Gate 5, Andaz Delhi, Asset No. 1, Northern Access Road, Aerocity, New Delhi
Opening Hours: 11:00 AM to 11:00 PM
Cost: ₹1,700 for two people (approx.)
All image credits: Press release/Soul Pantry