Lucknow has a plethora of foods and dishes to offer except hundred types of kebabs. The land of Awadhi cuisine surely knows how to indulge in royal delicacies and live like a 'Nawab'. The streets, the shops, and the corners drool with the aromatic fragrances of kebabs, rotis and naans all around.
Here Are 5 Unconventional Rotis And Naans That You Will Definitely Swear By:
1. Khasta Kachori
Starting the list with the most mouth-watering breakfast option of Lucknow, 'Khasta Kachori'. The city is full of shops and corners serving delicious khasta kachoris, but to taste the best and the most unique khastas in the city, head to the Rattilal's. They serve the most famous breakfast with poori, chickpea curry, and spicy aloo.
Also read: Aminabad In Lucknow Is A Foodie's Paradise & Here's What You Should Try!
2. Sheermal
Sheermal might have a Parisian origin, but now it has grown into an Indian-loved food item. Made with flour with ghee, milk, yeast, saffron, and lots of nuts. This aromatic flatbread surely is the favourite of every people visiting or living in Lucknow. The cooking process is quite interesting as it is baked in a tandoor and all the ingredients play an important role to give its shape, rise, colour, and taste. Chowk and Sheermalwali Gali are quite famous ones in Lucknow for Sheermal.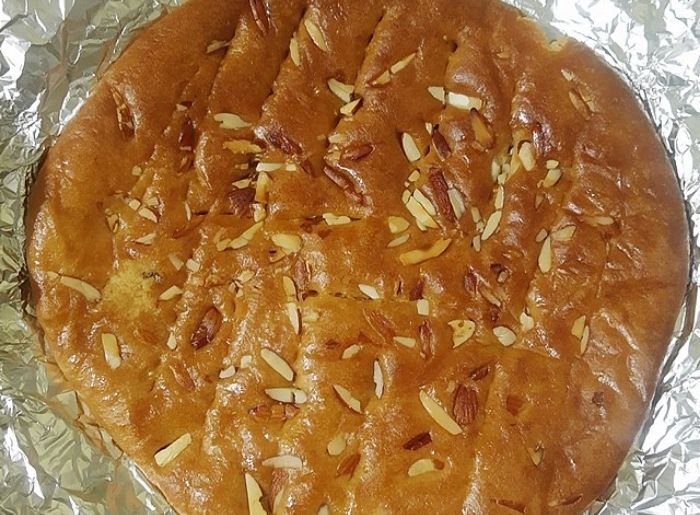 3. Gau Zabaan
The name sounds a bit strange, right? Well, the name 'Gau Zabaan' derives from the shape of the bread, a tongue-like shape. This bread tastes quite sweet and is also very soft and fluffy. You can even eat this deliciousness with a bowl of curry.
Also read: These Must-Try Biryani Places in Lucknow Will Feed Your Foodie Soul
View this post on Instagram
4. Doorbeeni Naan
Would you taste a naan in the shape of a miniature-sized telescope? If yes, then you have to visit Lucknow and taste the all-time favourite 'Doorbeeni Naan'. It looks like a desi version of a doughnut and tastes absolutely lip-smacking. In the list of most-loved rotis and naans of Lucknow, this is surely a must-try.
5. Taftan Naan
'Taftan Naan' is a crispy and thin variant of rotis and naans and tastes simply heavenly. To taste the best of this flatbread, pair it with a cup of hot chai.