Chinese nationals who are in the UAE on tourist visa will now be eligible to receive Covid-19 vaccination for free. The decision comes after the UAE Ministry of Foreign Affairs and International Cooperation and the Chinese Embassy in UAE  officially launch of a regional vaccination site in Dubai.
Also read: Singapore Covid Variant: Everything You Must Know About This New Variant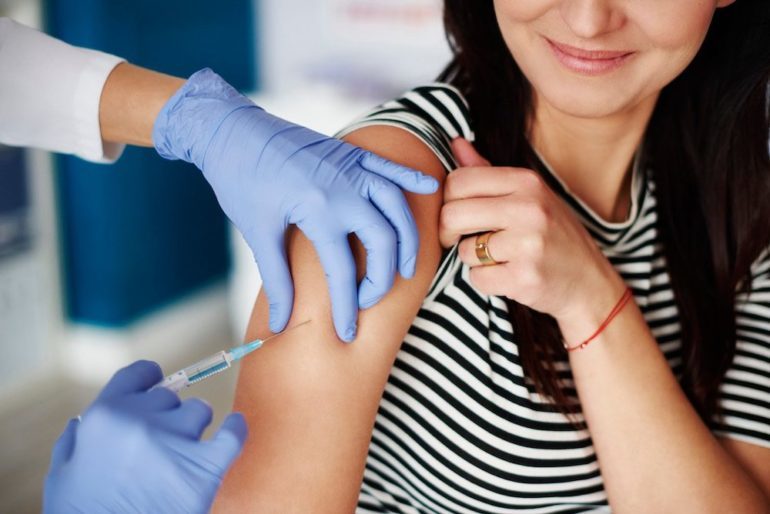 Chinese Nationals On Visit Visa Can Now Take Both Doses Of Sinopharm In Dubai
The new program is run by the Dubai Health Authority, under the name 'Spring Sprout Action'. Chinese nationals over 16 years of age, with a short-term visa in the UAE, will be provided two doses of the Sinopharm vaccination. The decision was made after a meeting in March, where between Sheikh Abdullah bin Zayed Al Nahyan, Minister of Foreign Affairs and International Cooperation, and Wang Yi, Chinese State Councilor and Foreign Minister. During the meeting, it was agreed to set up such a facility within the UAE.
Regional #COVID19 vaccination site for Chinese nationals launched in #Dubai#WamNews https://t.co/kZ8xqg4ySE pic.twitter.com/4EL8MZyjlT

— WAM English (@WAMNEWS_ENG) May 23, 2021
As of today, only UAE residents and citizens over 12 years of age were eligible for the vaccination. Recently, Dubai opened bookings for kids for the Pfizer- BioNTech vaccine. Children who have tested positive for Covid-19 with mild or no symptoms can take the vaccine after the isolation period.
Also read: Canada Becomes First Country To Approve Pfizer Jab For Kids Aged 12 And Above
DHA begins booking Pfizer-BioNTtech vaccine slots for 12-15 age group. pic.twitter.com/wXFbjyWrSD

— هيئة الصحة بدبي (@DHA_Dubai) May 23, 2021
Emergency use of Pfizer- BioNTech vaccine for kids aged 12-15 was approved by the Ministry of health. The approval is in line with the nation's effort to curb the spread of the coronavirus and protect this age group. The vaccine was recently cleared for use in adolescents between 12 and 15 in the US after a trial declared it safe and effective. Hence, UAE too has approved the same for the kids.
In terms of the vaccine, UAE has successfully provided more than 11 million vaccine doses to its citizens and residents. The country also aims to vaccinate all eligible adults by the end of 2021. And now, lowering the age for receiving a jab will allow the nation to protect all the citizens, including kids.
A latest report revealed by New York Times shows UAE on the top spot, leaving behind Israel, Bahrain and many other countries. Since its nationwide inoculation drive in December 2020, the UAE has administered more than 11.9 million doses of the vaccine. The daily dosage of vaccine in the UAE exceed 100,000 and on Friday May 21, an additional 122,001 doses of the vaccine were administered.
Also read: Dubai Airport To Soon Provide PCR Test Reports Within 3-4 Hours, Here How