Spain was the latest country to welcome fully vaccinated international visitors starting from the UAE. And now, there's another scenic destination UAE travellers can add to their travel bucket this summer. Starting 28 June, vaccinated UAE residents can travel to Switzerland. All tourists with EMA and WHO approved vaccinations, including Sinopharm, can travel to Switzerland. However, the proposal is subject to final ratification by the parliament on June 23. In case you're planning to travel to this paradise, here's everything you need to know.
Meanwhile, vaccinated UAE residents can travel quarantine free to 19 other countries this summer.
What Are The COVID‑19 Testing Requirements?
As of 10 June, all passengers are required to have a negative result, taken no later than 72 hours prior to departure. Passengers travelling with a rapid antigen test certificate must test for COVID‑19 (PCR or rapid antigen test) immediately on arrival in Switzerland.
All travelers entering Switzerland by plane, with a proof that they have been fully vaccinated, must complete the online form of the Federal Office of Public Health FOPH for incoming travelers.
Who Is Exempted From The Covid-19 Test?
Children below 16 years are exempted from the COVID‑19 test requirement. Besides, passengers who have recently contracted COVID‑19 and therefore test positive must provide a medical certificate proving that they have been treated for COVID‑19 and cured in the last 6 months.
What Are The Rules For Vaccinated Passengers?
Passengers who provide evidence that they have been vaccinated against COVID‑19 must comply with the following requirements below.
People who are fully vaccinated are exempt from many health‑related measures at the border. However, they must ensure that the vaccine is authorised in Switzerland. Passengers must also be fully vaccinated according to the FOPH recommendations.
Also read: Slide Down The Alps & Experience A Trip To Heaven At This Amazing Mountain Coaster In Switzerland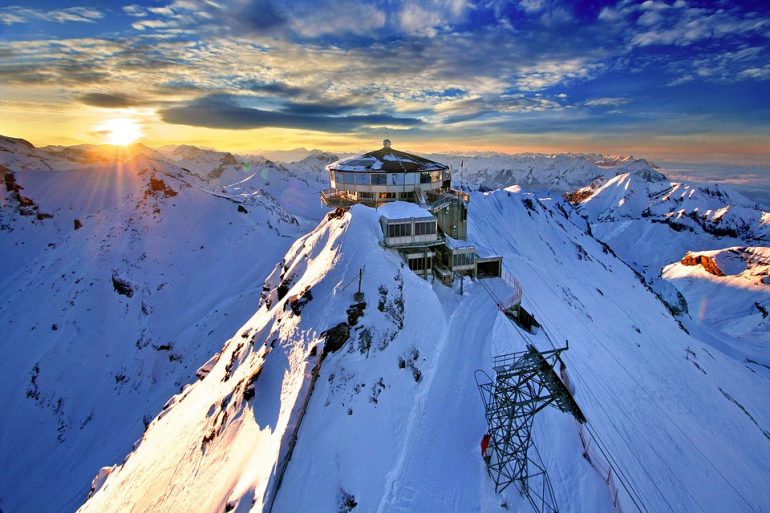 What Visa Do I Need To Travel To Switzerland?
All UAE travellers must apply for Schengen visas through the VFS outlets. However, Emirati travellers do not need a visa to travel to Switzerland.
Should I Quarantine Upon Arrival In Switzerland?
Vaccinated UAE travellers need not quarantine upon arrival in Switzerland. However, travellers will have to undergo PCR testing and other re-entry regulations to return to their homes in the GCC.
What Are The Rules In Switzerland?
Travellers in Switzerland must follow all covid-19 protocols that are in place. Restaurants are generally open under strict adherence to protection concepts. Distance or fencing off, a maximum of four people per table, collection of contact details of all guests and compulsory seating. Tables of six are possible on the terrace. The curfew between 11 p.m. and 6 a.m. is lifted. No mask is required to be worn at the table, but anyone moving around the restaurant – indoors and outdoors – must wear a mask. Masks are compulsory for staff.
Is Public Transportation Operational In Switzerland?
Public transport services operate according to the normal timetable in strict compliance with safety protocols. The wearing of a face mask is compulsory in the entire public transport (incl. train stations, platforms, waiting areas etc.).
Are Mountain Railways Operational In Switzerland?
Mountain railways operate in strict compliance with the safety protocols. Masks are compulsory not only in the closed cable car cabins, but also on open-air lifts (chair lifts) and in all queuing areas. Only two thirds of maximum capacity is permitted in all closed forms of transport, such as trains, gondolas and cablecars. This applies to seating and standing room.
*As Per Rules Updated on 10 June 2021*