The shortest time taken by flights to travel from one city to another is one hour. It's the minimum duration of a flight. But how about a journey on a flight which lasts only for about a minute? Never heard of it right? Well there is a man in the United Kingdom who actually took a flight which lasted only for about a minute and fourteen seconds. The man also filmed himself as he took the world's shortest flight. 
World's Shortest Flight
A travel blogger, Noel Philips from Mansfield, United Kingdom experienced the shortest flight in the world. The duration of the flight was one minute and fourteen seconds only. The blogger filmed himself as he took a flight from one Scottish island to another. He flew from Papa Westray to Westray covering a distance of 2.7 kilometres in less than two minutes on a flight. He filmed himself on the flight and then posted it on Youtube stating that he took the world's shortest flight. The cost of the flight journey was ₹1,645 making it the most expensive flight trip. The one minute route actually connects to Kirkwall which connects the residents to Orkney's popular areas. Construction of a bridge between the two island was considered by the local authorities but nothing got approved. 
Also Read: Koffee With Karan Season 7 Hamper Has Exquisite Chocolates, Coffee Maker, Champagne & More
Netizens Shared Their View
The video which was posted by Noel surpassed one lakh views on Youtube and received more than 6000 likes. Netizens commented on the video posted speaking about how shocking they felt this was. While many viewers also made fun of the blogger saying he could have simply walked or swimmed to the other place rather than doing this. Another user pointed out the number of times the blogger had used the word Westray in the less than 2 minutes . Another user spoke about a situation where his flight would have been delayed for two hours.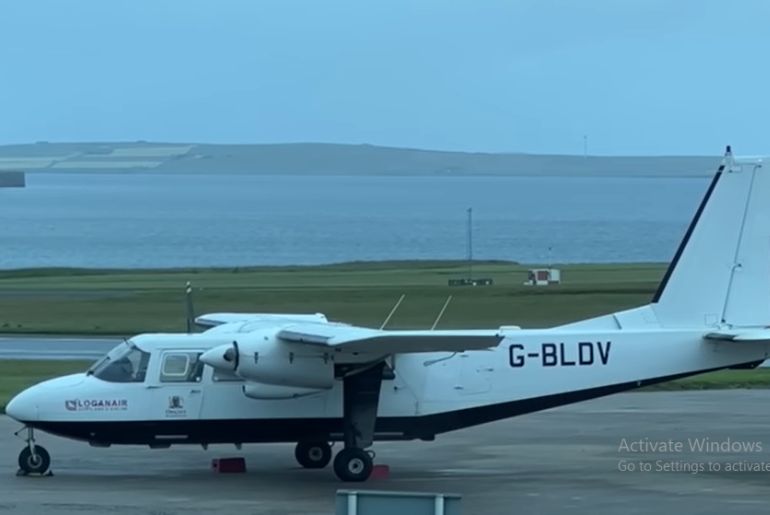 Also Read: Worlds First Ganesha Museum In Maharashtra Has 3000 Idols Of Lord Ganesha