A friend in need is a friend indeed – we've all heard this time and again, haven't we? And now, Dubai's crown prince Sheikh Hamdan bin Mohammed bin Rashid Al Maktoum proved it with his heroic act. A video in which HH Sheikh Hamdan is seen rushing to the aid of a friend went viral on 1 August. Read on to know what happened.
Also read: Sheikh Hamdan Announces 16 Km Bicycle Path Along Dubai's Jumeirah Beach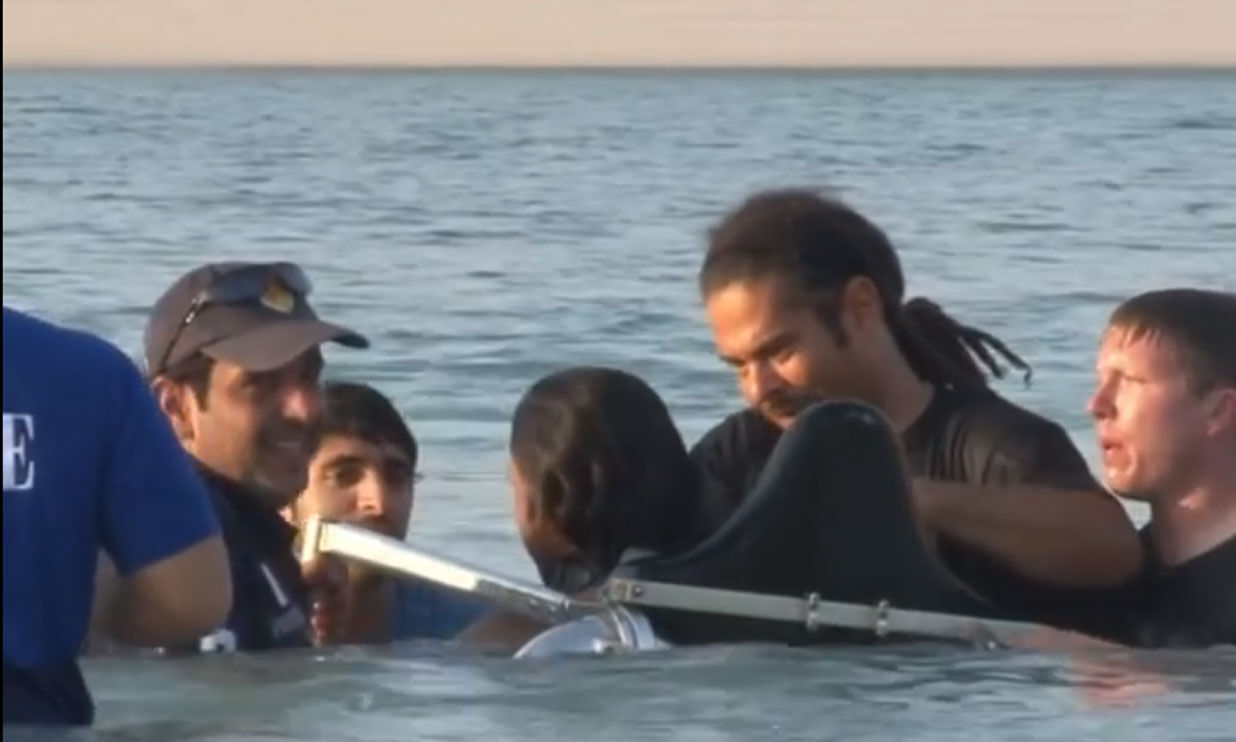 The Video Garnered Over 125,000 Views & 19,000 Likes In 3 Hours
Skydiver and adventure enthusiast Nasser Al Neyadi recently attempted jet packing in the UAE. Jetpacking is an adventure sport which takes you as high as 30 feet above water by water jets. In the video, Nasser is seen strapped into the safety harness, enjoying the sport, laughing and playing, as he prepares for the water-powered propulsion.
However, in a few minutes, things there is an awkward turn on events and Nasser loses control and crash-lands back into the water. In the few ensuing moments of panic, Neyadi is nowhere to be seen.
Thankfully, Sheikh Hamdan bin Mohammed came to Nasser's rescue. True to his Instagram name 'Fazza' which means one who rushes to help, Sheikh Hamdan rushed to his friend's aid. Making his way swiftly through the waters Hamdan reached Nasser to save his life. The duo then exchanged laughs of relief, before Sheikh Hamdan gave Neyadi a tight embrace.
The video captioned #CloseCall, went viral on Instagram. Neyadi who responded to the post with multiple laughing emojis. The video garnered over 125,000 views and 19,000 likes within three hours after it was posted.
Also read: Will Smith Sends Adorable Aladdin-themed Surprise For Sheikh Hamdan And His Newborns
Watch the video now:
View this post on Instagram
Also read: Sheikh Hamdan Becomes A Father, Announces Birth Of Twins On The Gram