Ulhasnagar, the city in the Thane district of Maharashtra, is a bustling hub of the Sindhis and is a literal paradise of Sindhi food. The wide variety of Sindhi street foods in the roadside stalls of Ulhasnagar can leave anybody utterly bowled over. Also, as you might already know, it is the city of India's biggest YouTuber, Ashish Chanchlani. Our CTO, Kamiya Jani recently had a stroll with him through the Sindhi lanes and they tried out all the top Sindhi foods over there. If you too love crispy and spicy Indian food, you definitely need to head over to Ulhasnagar and gorge on these 5 lip-smacking Sindhi grubs:
1. Dal Pakwaan At Doli Nasta Wala
Doli Nasta Wala in Ulhasnagar serves absolutely crispy and toothsome dal pakwans. Dal pakwan is a famous Sindhi breakfast dish and it is basically fried Indian bread or pakwan served with flavourful chana dal. Another food joint that serves amazing dal pakwan here is Venus Nasta House. Also, Kamiya Jani has shown us how to make authentic Sindhi curry.
2. Chole Patties At Kishore Patties Wala
This food joint is over 50 years old and is very famous in Ulhasnagar. As Ashish said, "It is one of the best things that the city has to offer." He added that chole patties from the shop 'defines Ulhasnagar'. It's that delicious guys. Definitely give it a try when you hit up there.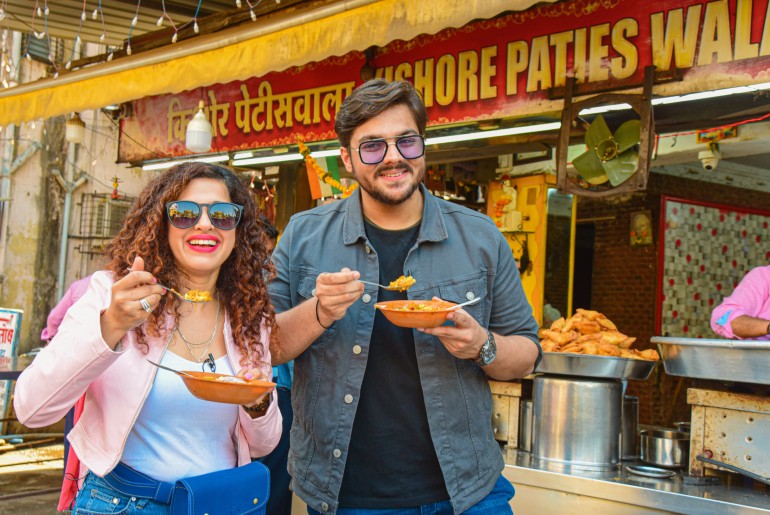 3. Butter Papdi At Jai Mata Di
Fan of chaat? You have to try the butter papdi chaat at Jai Mata Di in Ulhasnagar. Butter papdis are dipped in imli chutney. Mint chutney, Green Chili chutney, spices, chopped potatoes, sev are poured over the crispy papdis and then topped with some more chutneys.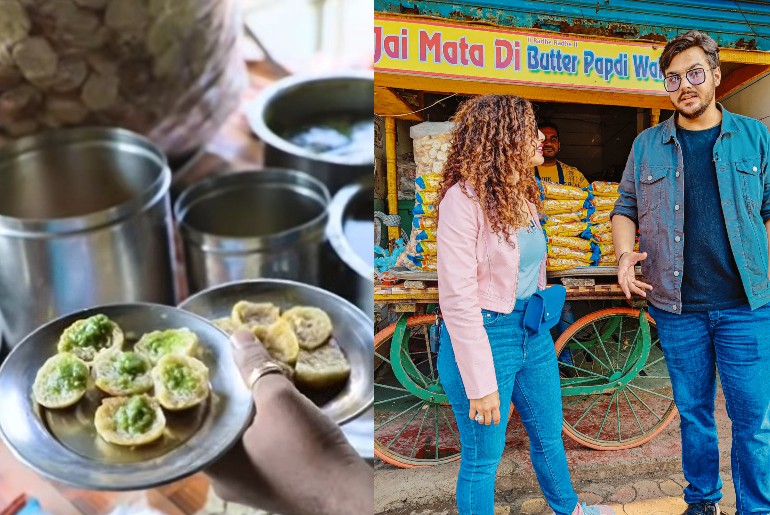 Also Read: Sindhful In Khar Is The Best Place For Sindhi Food Lovers
4. Farsan At Tikamdas Dalwala
This place is more than 30 years old and it houses almost 90 savoury variants!  You can't miss out tucking into their Masala dal sev, dal moth and green moong dal.
Also Read: Sindhi Mutton Curry With Celebrity Chef Rakhee Vaswani
5. Sindhi Panipuri At A1 Pani Puri
Sweet and spicy, these Sindhi pani puris will blow your mind away! They also come with a special boondi filling! A1 is also known for its delicious Dahi Mirchi which is bhajiya topped with dahi! Easy on the spice, this is perfect for everyone!
Also, watch the food walk video of Ashish Chanchlani and Kamiya Jani here: