Are you an adventure junkie? If you are, then this insane roller coaster ride with a steep 245-meter drop will give you chills! This ride in Canada's Wonderland is called the Yukon Striker and is known to be the deadliest ride in the entire world. The coaster dives at 80 mph and it rides at 3,625 feet, which is a really long ride! How thrilling is that? This is not your basic roller coaster, it is a dive coaster. This means you are bound to have some deadly drops and scary turns.
Also Read: This Group Got Inspired By YJHD &, Went To Manali For A Trek
I know I cannot take this ride! I can't even sit in one of those roller coasters that are set up in fairs and amusement park. Take a look at this 360-degree video, it is the scariest ride I have seen!
Imagine starting from above, from 245 feet and diving directly at the angle of 90 degrees. I have goosebumps even looking at the video. The ride is so uniquely designed it has four different types of inversions and it is only 3 minute and 25 seconds long! So much can happen in so little time!
Also Read:  Top 5 Adventures To Try Across The UAE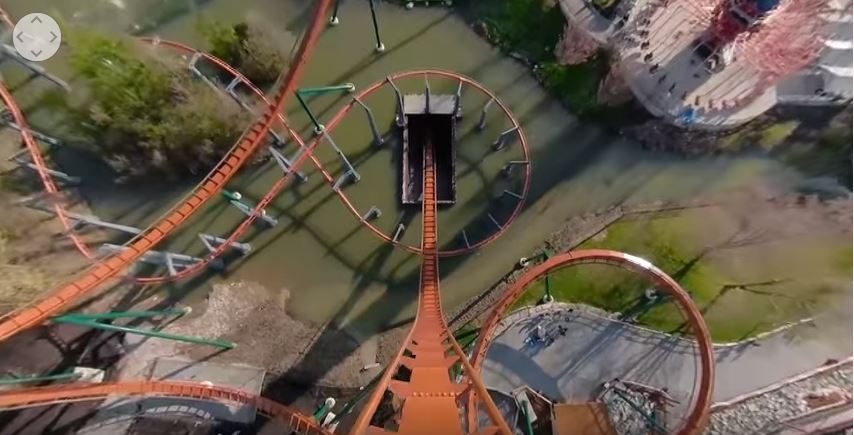 When you stare down from that high, the only thing you can pray for is to not die! After this steep dive, the ride takes you through an underwater tunnel! That is just insane. And after you are drenched in the water you go for another exciting inversion, that is for a 360-degree circle.
Also Read: 5 Adventure Activities To Do In India
Guess what? I haven't told you the craziest part yet! When you sit in the ride, you will find no floor below. The ride is floorless, which means your feet will swing loose in the ride, the entire time!! Now I am all the more sure that I will never sit on this side when I go to Canada!
Do you think you can do this? If not, here are some fun options to explore in Canada