SpiceJet is facing alot of backlash due to safety concerns. The recent SpiceJet incidents are leaving flyers questioning the airlines safety. In fact aviation regulator Directorate General of Civil Aviation (DGCA) directed SpiceJet to only operate 50 per cent of flights for its summer schedule. SpiceJet assured passengers that this will have no impact on their flight services. So, here are 5 recent SpiceJet incidents that will leave you hesitating to book your tickets.
1. Water Dripping On Mumbai-Jabalpur Flight
Kamal Grover, a passenger on SpiceJet was flying from Mumbai to Jabalpur with his elder brother. When he initially approached the seat he was supposed to sit on, he noticed water dripping on the seat. The air hostess asked him to shift to another seat. And the water dripping issue continued. Since there were no vacant seats, Kamal was just given a tissue to wipe the wet seat and continue his journey in discomfort. He shared a viral video of the incident.
#MadhyaPradesh: Water dripping was spotted in SpiceJet plane (SG-3003) flying from #Mumbai to #Jabalpur. Passengers expressed their displeasure over the discomfort. pic.twitter.com/tWzDqIXPNn

— Free Press Journal (@fpjindia) August 11, 2022
Also Read: Gold Worth Rs52 Lakhs Found Hidden Under SpiceJet Seat At Jaipur Airport
2. Windshield Cracks In Kandla-Mumbai Flight
A SpiceJet flight flying from Kandla in Gujarat to Mumbai did a priority landing in Mumbai after the outer windshield developed crack mid-air. The cracked windshield was spotted by the pilot at 23,000 feet altitude. The pilot instantly decided to make a priority landing in Mumbai for the safety of its passengers. All the passengers and crew members were safe, nevertheless, the incident has raised safety concerns issues.
🔴 #BREAKING | Windshield of a #SpiceJet flight from Kandla to Mumbai cracks, priority landing in Mumbai; all passengers and crew safe

— NDTV (@ndtv) July 5, 2022
Also Read: IndiGo Is Introducing New Direct Flights From Mumbai To Ras Al Khaimah
3. Fuel Indicator Malfunctions In Delhi-Dubai Flight
A SpiceJet flight flying from Delhi to Dubai was diverted to Karachi due to a malfunctioning indicator light. Little did the passengers on the flight even imagine that they'd have an emergency landing in Pakistan. The 138 passengers on the flight were flown off from Karachi on a separately plane back to India. Now, this was a serious safety and cause of inconvenience for passengers.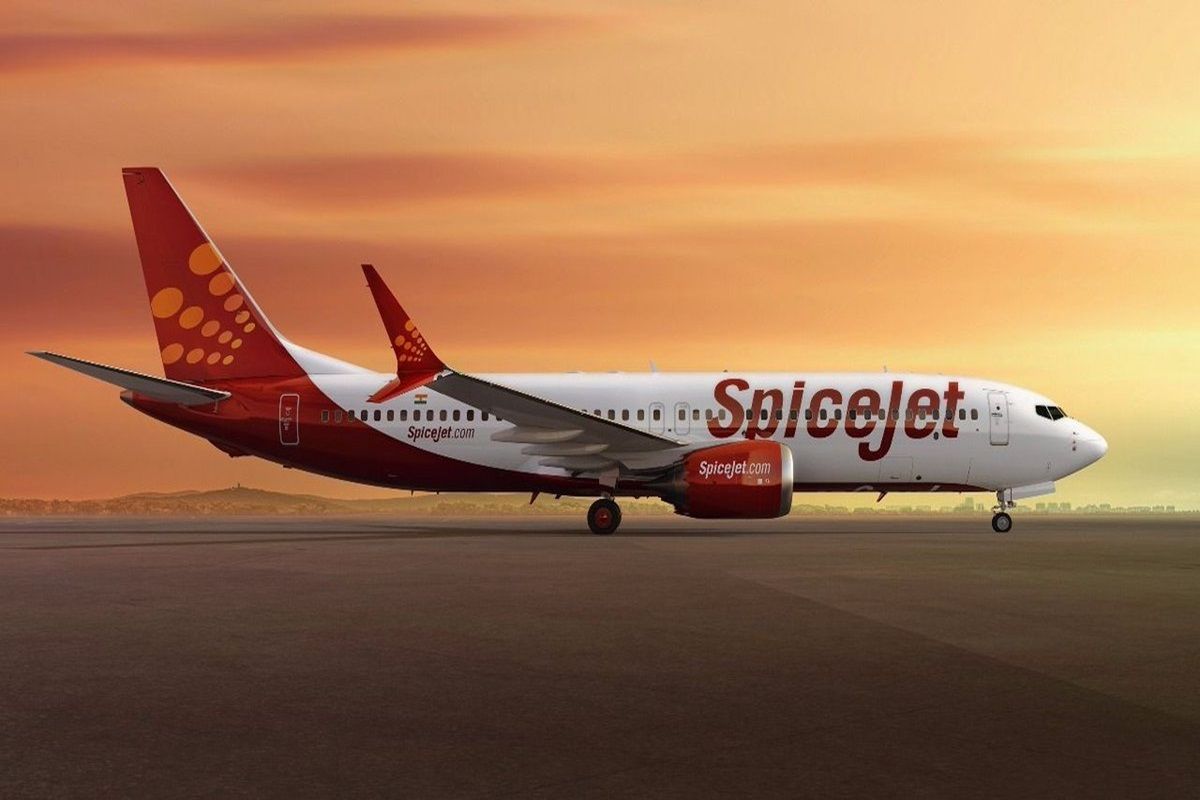 Also Read: After Spicejet And IndiGo, Go First Flights Develop Engine Issues 
4. Patna-Delhi Flight Engine Catches Fire
SpiceJet 737 flying from Patna to Delhi carrying 185 passengers faced a serious technical issue. One of the engines on the flight caught fire mid-air after a bird flew into the engine after taking off. Fortunately, Captain Monica Khanna kept her calm. She switched off the engine that caught fire and made an emergency landing in Patna. All passengers were safe despite the serious risk to their lives.
Honouring the Unsung Heroes of #IndianAviation;Captain Monica Khanna, on the occasion of #AmritMahotsav   #HarGharTiranga   #IndiaAt75    #MainBharatHoon pic.twitter.com/Y9HRmAAnTO

— MoCA_GoI (@MoCA_GoI) August 9, 2022
5. SpiceJet Slammed With ₹10 Lakh FIne For Inappropriately Training Pilots
While this is not an in-flight incident that has caused safety issues for passengers. This is nevertheless a serious cause of concern after all every passenger's life is in the hands of the pilot. And what if the pilot isn't appropriately trained to fly a plane? Now that's a living nightmare. SpiceJet was fined ₹10 lakh by DGCA for training its Boeing 737 Max pilots on a faulty simulator. This could have a drastic impact on flight safety.
DGCA imposes Rs 10 lakh fine on SpiceJet for training 737 Max aircraft's pilots on faulty simulator: Sources

— Press Trust of India (@PTI_News) May 30, 2022